University students' practices and Perceptions towards Using Duolingo Applications as an English Language Learning Tool
Introduction
Technology is an important platform for students to develop their linguistic skills. They can improve their language and cultural awareness by using apps that are designed to offer a wide range of learning options. EFL students, for example, can use special mobile apps to access unlimited learning resources. On their part, educators have become increasingly interested in technology as a teaching tool. Teachers can use technology to create a a real and enjoyable atmosphere for their students. Learners can also gain new language skills outside the classroom setting by engaging in active interaction with technological apps.
Don't use plagiarized sources. Get Your Custom Essay on
Practices and Perceptions towards Using Duolingo
Just from $9/Page
Mobile assisted language learning (MALL) is a recent field in language education (Navaz, 2019; Burston, 2014). Navaz (2019) defined MALL as the use of mobile devices to support learning various English language skills. There is a plethora of apps that focus on developing various language skills, not only English but many world languages. According to Thorne (2011), second and foreign language educators have long recognized the potential of technology in enhancing understanding among learners. Such apps are designed to provide foreign language learners with opportunities to understand the cultural context of language; thus, quickening the pace of learning (Kukulska-Hulme, 2012; Godwin-Jones, 2011; Duman, Orhon, and Gedik, 2015). Moreover, educators can use mobile-based apps to explore for better teaching approaches. It gives a wide range of teaching options for developing learners' language skills (Tai, 2012). Therefore, the apps serve as an important medium for both teachers and learners to acquire new language skills.
Duolingo is one of recent educational applications [app hereafter] that suitable for learners who are interested in language learning used to develop their vocabulary and language. Astarilla (2018) conducted a study that aimed to investigate students' perception towards Duolingo application usage in an English language learning classroom. The participants of the study were 135 university students from Pekanbaru, Riau, Indonesia. The researcher attained data through questionnaires and interviews. The results revealed the positive perceptions that students had towards the use of Duolingo application in English language learning. The questionnaire findings revealed that 82.3% of the participants found it easy to use Duolingo. 83.7% of the students also agreed that practicing English by using Duolingo was convenient because of the ability of accessing it at any place and at any time; also, 85.2% of the participants found Duolingo helpful. In improving English language skills, 91.2% of the participants agreed that Duolingo is effective (Zita and Ruta, 2017). Then, 60% of the participants developed their self-learning skills through Duolingo and were more motivated to learn and practice English. Finally, the findings showed that each of the questionnaires had a high-level mean (3.51-4.50). Moreover, the results of the interview showed various benefits and drawbacks of the use of Duolingo. The benefits were that it improves English skills, motivates students, and increases the comfortability and joy of learning. However, the drawbacks were that Duolingo application could not be used while it is on the off-line mode. Also, the advertisements that appeared each time annoyed the students while they were in the middle of practice. There are also several questions repeated at the same level, and the application did not reveal any grammatical rules. In conclusion, although there are several drawbacks, Duolingo was beneficial to the learning process.
Munday (2016) explored the use of Duolingo as a language learning app among Spanish university-level students. The study was conducted on a beginner's course level and an advanced intermediate course. The function of Duolingo was explained in addition to the learning achievements. The results indicated that the Duolingo application was easily used (White, 2017). Also, students enjoyed learning via this application because of the variety of tasks included and the gamified aspect. Moreover, it reinforces grammar and vocabulary acquisition through different activities.
Literature review
Several authors have written literature about M-learning differently. They have defined M-learning differently. According to Traxler, there are many studies conducted that talk about M-learning, although much learning is done is unclear. Australasian Conference on Information Systems (ACIS) (2015) defines M-learning as "learning delivered through the use of mobile technologies ordevices." The definition is centered on the aspects of technology instead of aspects of pedagogical (Ushioda, 2013). Also, Osman (2010) provides a definition of the concept of M-learning to refer to "any type of learningthat takes place in learning environments and spaces that take account of the mobility of technology,mobility of the learner and mobility of learning" (Mulya and Refnaldi, 2016). Laouriss and Eteokleous, from their research, provide an academic definition of M-learning. The definition is drawn from an analysis of the description from several authors based on devices, learning environments, and experiences from learning. English vocabularies belong to 8,000 to 9,000 families of words in reading context and 5,000 to 7,000 in the context of oral address. Students in Chinese colleges encounter 3,934 words after completion of the second year (Godwin-Jones, 2011). When the words were calculated from a standardized method devised by the Ministry of Education from a pool of 6,674 words, that constituted simple words such as "in," "I," "one," etc. when the same technique used in the survey is used, the number of vocabularies produced is about 2,000 words.
The majority of students who attend Chinese colleges get eleven years of being educated in the English language (i.e., three years when at the elementary level, six years while at senior and junior secondary schools and two years of English education while at college). Therefore, the total number of hours they spend learning the English language is about 1,672 hours.  The calculation is based on the attendance of 38 classes weekly; if they are taught four English classes weekly. Also, according to research, students in Chinese colleges spent about half of their academic life learning the English language. The requirements, vocabulary size and the number of time learners spend learning the language force some students and teachers to look for shortcuts to come up with techniques to master English vocabularies (Dai, 2013; Xue et al. 2010). Because the traditional methods of learning the English language are ineffective, researchers have resorted to using modern technology to come up with more natural ways to learn the language. Some researchers have come up with learning tools that need a learner to have a mobile device  (Gao and Wang, 2011). The portability of mobile devices makes them convenient in terms of accessibility and, thus, the right tools than computers and textbooks.
Several types of research conducted on the effectiveness of M-learning in countries such as Taiwan, Japan, Iran, and turkey suggests that mobile technology improve learning (Hayati et al. 2013). Compared to learning through sending of text messages, the MALL is much efficient and is accessible anywhere and at any time. MALL eliminates the limitation of the SMS method, which was initially introduced in Chinese colleges. Examples of MALL over the SMS method include wide learning choice: using the traditional M-learning technology, the learner had to wait to get their lesson and had no control over the content they were to be sent, learners cannot access new learning material if they are done with the current (Wu, 2015). Research done on the SMS method of learning and MALL is still on trial level (Tai, 2012).
The limitations of the SMS method have been overcome by coming up with smartphone technology, which allows researchers to design apps from which learners can access relevant material. Also, learners have the choice to choose from a vast number of languages and the material content of interest. The operating system of smartphones makes them able to install several apps (Burston, 2014). Besides, the devices have different functionalities depending on the model to accommodate various media players, web browsers capable of displaying well standard web pages. A high resolution of touch screens aids this.
A study that was done by Wu (2015) to select a better smartphone to survey with involved four criteria. The first criteria were the smartphone device chosen should have a fast operating system, a big storage capacity, a large screen, and with a touchscreen of "zoom function" technology. A screen with zoom function enables users of the device to react to material content displayed and able to control how learning content is displayed when they zoom (i.e., zoom technology allows shrinking and expanding the size of the revealed texts)(Wu, 2015). The second criterion entailed consideration of how popular the smart device was, i.e., the smartphone device owned by most students (the study involved 143 participants all possessing smartphone). Because china mobile is the biggest service provider in the country, the company provides a free smartphone with a subscription plan priced low(Wu, 2015). Therefore, most students in Chinese colleges can access smartphone devices. The third criteria considered were that the handset had to have the capacity to install customized applications — the study aimed at solving the limitations associated with the SMS learning method. Regular mobile handsets have no operating system and hence cannot support the installation of applications. Few pieces of research have been conducted on M-learning (Ballance, 2012). Most of the studies done on the topic are centered on learner-instructor interaction through SMS and MSN. Other studies have concentrated on M-learning involving online tutors or students accessing an online dictionary. The scarcity of content of the syllabus deters the suitability of smartphone gadgets to be exploited fully and be resources as a learning platform similar to personal computers in learning a foreign language. The remedy of this problem is designing good learning content.
Statement of the problem
Mobile-assisted language learning (MALL) has been evolving rapidly over the last decade. MALL presents an enormous opportunity for students who are trying to develop their vocabularies both in their native and foreign languages (Pachler, Bachmair, and Cook, 2010; Thornton and Houser, 2006; Stanley, 2013). Mobile-based apps have become ubiquitous learning devices among digital native students, and they are now a crucial part of learners' lives (Blake, 2016). Most mobile-based language development apps have characteristics that make them particularly useful for language learning purposes. For example, they are highly portable, socially interactive, context-sensitive, connective, and individual to language learners (Klopfer, Squire, and Jenkins, 2002; Kim, 2016; Kim and Kwon, 2012). Besides, the feature of most mobile-based apps is continually evolving, with new and more interactive aspects being added to meet the changing need of users (Burston, 2014; Barrs, 2011). For example, new smartphone applications such as Duolingo have been developed and constantly improved, making the task of learning even more exciting and personalized.
Various studies explored students' perceptions and attitudes toward MALL with a different focus. Cavus and Ibrahim (2009) examined 45 first-year undergraduate students on the use of SMS in order to support English words learning. Students and new words and enjoy (Sandberg et al. 2011). Using MALL is a successful educational tool that contributes to students learning.
However, most of these studies are descriptive in nature and didn't provide insights into students' uses and practices of these educational apps (Aamir and Suleiman, 2011. Few studies have conducted quasi-experimental research to examine students' perceptions toward a specific educational app before and after its use. Moreover, few studies focus on Saudi EFL learners' perceptions toward the use of educational apps in particular (Viberg and Gronlund, 2013). Therefore, there is a need for studies that use a quasi-experimental research design to examine Saudi EFL students' perceptions toward the use of educational apps to fill in the gap in the literature.
Significance of the study
This empirical study derives its significance from the significance of the topic it addresses and the fact that it attempts how students perception could change as a result of using Duolingo over a period of time, and what features that students are frequently using for language learning. The study also may have an effect on changing the attitudes of teachers, learners, and even parents towards the importance of integrating mobile phone applications in EFL learning. Moreover, it may also be helpful for app designers to focus on elements and features of the app that are mostly used as this study will give insights into students' practice and use.
Research questions
The study will seek to answer to key research questions:
How do the perceptions of EFL students change after the use of educational app, Duolingo, for language learning?
How do the students feel about the learning English through the use of educational app Duolingo?
What are EFL learners' practices with the Duolingo app?
Research methodology
This study aims at investigating university students' perceptions and practices towards the Duolingo application.
Data collection tools
To answer the main research questions, the researcher uses various data collection tools
Questionnaires
Pre-post questionnaires adapted from Cavus and Ibrahim's (2009) study.
Another questionnaire adapted from Gyamfi et al. (2019) that explores students' practices and uses of the educational app Duolingo.
Interview
Interview a semi-structured interview will be conducted with at least half of the participants to explore in-depth students feeling after the use of the educational app. The questions were adapted from Han and Gurluyer (2017) and include the following questions:
What do you think of using Duolingo as an educational tool?
What are the advantages of Duolingo as an educational tool?
What are the advantages of Duolingo as an educational tool?
What are the effects of using the Duolingo as an educational tool on learning?
What are your suggestions for improving the use of the educational application as a learning tool?
Journal writing
To answer the research question regarding students' practice and use. Students will be asked to write a very week about their use of Duolingo. Students will be given a guideline sheet about writing the journal. This journal will be sent to the researcher weekly.
Data analysis
The data from the pre and post questionnaire will be statistically analyzed to find the frequency, means, and standard deviation using SPSS. Content analysis will be used for the interview and journal writing.
Discussion of study results
The findings from this study concur with those obtained by Anna et al. (2016), who mentions that the Duolingo app contributes to improving learners' vocabularies, grammar, and pronunciation. Also, their study results show that the language effectiveness and confidence of learners increase.
The objective of the study was to determine how students perceive the use of educational apps, particularly the Duolingo app, to learn English as the second language. All the study participants had smartphones while others owned personal computers. The participants were asked to install the Duolingo app on their phones or personal computer, then open accounts with the app. At the start of the semester, the participants were asked to learn and play using the app for a duration exceeding fifteen minutes daily. Unfortunately, 7.4 percent of the participants did not open the app as instructed. Many students used the app to learn more a duration exceeding fifteen minutes as instructed. From the interviews, journal writing, and questionnaires distributed to all participants showed that students had a positive response towards using the app to learn the English language (Krashen, 2014). The study participants were required to respond to question in the questionnaire using responses such as "strongly agree," "agree," "neutral," "disagree," "strongly disagree." The questions that were provided in the questionnaires were based on how easy to use Duolingo.
Regardless of the demerits of using the app to learn a language, particularly the English language, the advantages of using Duolingo outweighs the disadvantages. Therefore, the Duolingo app will be good for students to learn a language, especially when learning their second language. From the students' responses to the questionnaire question and the interview, most students positively perceive and have a good attitude towards the Duolingo app to learn a language. From the positive findings of the study, we can say that the students agree the app is effective; they can improve proficiency in learning English skills. Also, the app is a motivation for students to learning (Werbach, 2013). The results of this study agree with that conducted by Refnadi (2016), whose findings mention that the app is designed with good features and hence increases the motivation and interest of students towards learning English. A similar result with this study is that conducted by Hyungsung (2012) who mentions that the positive effects of an app with educational games can help to alleviate the academic achievements of students when they are engaged with special subjects supported by select educational games (Darina D & Christo, 2015; Pappas, 2015). Therefore, the general abilities of students, such as problem-solving, creativity, self-efficacy, decision-making, communication, etc. can be improved when students play selected games (Ewa, 2016). Moreover, a study done by Tory and Anna (2016) states that students and teachers engage in the exploration of resources to support "face-to-face" activities. This can be interpreted that the Duolingo app is essential to learners during the learning process and hence contribute to higher academic achievements.
Conclusion
The significance of this study was to investigate how students perceive the Duolingo app as an educational tool while learning English. The result of the study is a positive one. The findings show that students' perception of the app is positive because it facilitates learning. The use of the app as an educational tool can help students to improve their grades and proficiency in English. The students were also comfortable and enjoyed using the app to learn English.
Moreover, most learners agree that Duolingo is an exciting and effective way to learn English. The mean score from the questionnaires was high. Despite the advantages of the app as a learning tool, it has several disadvantages. For instance, the students complained of the many advertisements, lack of a guide to English grammar, repetition of questions, and unnatural sentences. Using the feedback of the students, we hope the issues will be rectified in the future. The recommendations of this study suggest that students and teachers should use the app in learning and teaching, respectively.
Reference
Ewa Z P (2016). Kahoot or not? Can games be motivating in learning grammar Teaching English with Technology 16(3) (http://www.tewtjournal.org) pp17-36
Darina D & Christo D (2015). Gamification in Education: where are we in 2015 E-LEARN 2015 – World Conf. on E-learning (Kona, Hawaii, October 19-22. 2015)
Werbach K (2013). Gamification Coursera Platform (Wharton: University of Pensylvania Press)
Pappas C (2015). Gamification vs game-based elearning: How to integrate them into your elearning course design Accessed on June 2018 (com/gamificationvs-game-based-elearning-can-you-tell-the-difference">https://elearningindustry.com/gamificationvs-game-based-elearning-can-you-tell-the-difference)
Krashen S (2014). "Does Duolingo 'Trump' University-Level Language Learning" International Journal of Foreign Language Teaching 9 (1): pp 13–15 Conference Proceedings CelSciTech-UMRI 2018 Vol 3-Sep2018 ISSN: 2541-3023 LP2M-UMRI EDU – 9
Munday P (2016). The Case for Using DUOLINGO as Part of the Language Classroom. Experience RIED. Revista Iberoamericana de Educación a Distancia 19 (1). (http://www.redalyc.org:9081/html/3314/331443195005/)
White K 2017 "Duolingo: All the Buzz" The linguistic. Vol/53 No/1 2014. (https://www.academia.edu/9700219/Duolingo_All_the_buzz)
Anna P, Suzana H and Helvia P (2016). Duolingo: an experience in English teaching Journal of education and instructional studies in the world, Vol. 6, Article 07, November 2017.
Zita B and Ruta K (2017). Autonomous Learning through m-learning: the case of Duolingo The journal of higher education language teaching and learning.
Mulya, A and Refnaldi (2016). Using School.Duolingo.com as an alternative e-learning at senior high school for teaching and learning English online Journal of English Language Teaching Vol. 5. No. 1 Serie D.
Hyungsung P (2012). Relationship between motivation and students' activity on educational games Int. journal of grid and distributed computing. Vol. 5. No.1. March 2012
Dai JH (2013) A Study on the Vocabulary Size of Non-English Majors at CET-4 Level. Journal of Chongqing University of Technology (Social Science), 27 (1), 118–122.
Gao TX, Wang S (2011) Surveys on English learning of Chinese college students. Available http://wenku.baidu.com/view/184a382acfc789eb172dc84e.html. Accessed 25 August 2013.
Stockwell G (2010) Using Mobile Phones for Vocabulary Activities: Examining the Effect of the Platform. Language Learning & Technology, 14(2), 95–110. Available http://llt.msu.edu/vol14num2/stockwell.pdf. Accessed 15 May 2013.
Hayati A, Jalilifar A, Mashhadi A (2013) Using Short Message Service (SMS) to teach English idioms to EFL students. British Journal of Educational Technology, 44(1), 66–81.
Tai Y (2012) Contextualizing a MALL: Practice design and evaluation. Educational Technology & Society, 15 (2), 220–230.
Burston J (2014) The Reality of MALL: Still on the Fringes. CALICO Journal, 31(1), 103–125. Available http://journals.sfu.ca/CALICO/index.php/calico/issue/current. Accessed 25 March 2014.
Xue G, Dong Q, Chen C, Lu Z, Mumford JA., Poldrack RA. (2010) Greater neural pattern similarity across repetitions is associated with better memory. Science, 1:330(6000), 97–101.
Ushioda E (2013) Motivation matters in mobile language learning: A brief commentary. Language Learning & Technology, 17(3), 1–5. Available http://llt.msu.edu/issues/october2013/commentary.pdf. Accessed 16 December 2013.
Godwin-Jones R (2011) Mobile apps for language learning. Language Learning & Technology, 15(2), 2–11. Available http://llt.msu.edu/issues/june2011/emerging.pdf. Accessed 15 May 2013.
Ballance OJ (2012) Mobile Language Learning: More than just "the platform" A commentary on Glenn Stockwell's Using Mobile Phones for Vocabulary Activities: Examining the Effect of the Platform. Language Learning & Technology, 14(2), 21–23. Available http://llt.msu.edu/issues/october2012/ballance.pdf. Accessed 16 June 2013
Viberg O, Gronlund A (2013) Mobile Assisted Language Learning: A Literature Review. CEUR. Available http://ceur-ws.org/Vol-955/papers/paper_8.pdf. Accessed 15 May 2013.
Aamri, and Suleiman, K. 2011, "The Use of Mobile Phones in Learning English Language by Sultan Qaboo University Students: Practices, Attitudes and challenges" Canadian Journal on Scientific & Industrial Research (2:3), December, pp. 143- 152,
Wu, Q. (2015). Pulling mobile assisted language learning (MALL) into the mainstream: MALL in broad practice. PloS one, 10(5).
Sandberg, J., Maris, M., De Geus, K. (2011). Mobile English Learning: An evidence-based study with fifth graders. Computers and Education, 57, 1334-1347.
---
Are you busy and do not have time to handle your assignment? Are you scared that your paper will not make the grade? Do you have responsibilities that may hinder you from turning in your assignment on time? Are you tired and can barely handle your assignment? Are your grades inconsistent?
Whichever your reason is, it is valid! You can get professional academic help from our service at affordable rates. We have a team of professional academic writers who can handle all your assignments.
Plagiarism free papers
Timely delivery
Any deadline
Skilled, Experienced Native English Writers
Subject-relevant academic writer
Adherence to paper instructions
Ability to tackle bulk assignments
Reasonable prices
24/7 Customer Support
Get superb grades consistently
Online Academic Help With Different Subjects
Literature
Students barely have time to read. We got you! Have your literature essay or book review written without having the hassle of reading the book. You can get your literature paper custom-written for you by our literature specialists.
Finance
Do you struggle with finance? No need to torture yourself if finance is not your cup of tea. You can order your finance paper from our academic writing service and get 100% original work from competent finance experts.
Computer science
Computer science is a tough subject. Fortunately, our computer science experts are up to the match. No need to stress and have sleepless nights. Our academic writers will tackle all your computer science assignments and deliver them on time. Let us handle all your python, java, ruby, JavaScript, php , C+ assignments!
Psychology
While psychology may be an interesting subject, you may lack sufficient time to handle your assignments. Don't despair; by using our academic writing service, you can be assured of perfect grades. Moreover, your grades will be consistent.
Engineering
Engineering is quite a demanding subject. Students face a lot of pressure and barely have enough time to do what they love to do. Our academic writing service got you covered! Our engineering specialists follow the paper instructions and ensure timely delivery of the paper.
Nursing
In the nursing course, you may have difficulties with literature reviews, annotated bibliographies, critical essays, and other assignments. Our nursing assignment writers will offer you professional nursing paper help at low prices.
Sociology
Truth be told, sociology papers can be quite exhausting. Our academic writing service relieves you of fatigue, pressure, and stress. You can relax and have peace of mind as our academic writers handle your sociology assignment.
Business
We take pride in having some of the best business writers in the industry. Our business writers have a lot of experience in the field. They are reliable, and you can be assured of a high-grade paper. They are able to handle business papers of any subject, length, deadline, and difficulty!
Statistics
We boast of having some of the most experienced statistics experts in the industry. Our statistics experts have diverse skills, expertise, and knowledge to handle any kind of assignment. They have access to all kinds of software to get your assignment done.
Law
Writing a law essay may prove to be an insurmountable obstacle, especially when you need to know the peculiarities of the legislative framework. Take advantage of our top-notch law specialists and get superb grades and 100% satisfaction.
What discipline/subjects do you deal in?
We have highlighted some of the most popular subjects we handle above. Those are just a tip of the iceberg. We deal in all academic disciplines since our writers are as diverse. They have been drawn from across all disciplines, and orders are assigned to those writers believed to be the best in the field. In a nutshell, there is no task we cannot handle; all you need to do is place your order with us. As long as your instructions are clear, just trust we shall deliver irrespective of the discipline.
Are your writers competent enough to handle my paper?
Our essay writers are graduates with bachelor's, masters, Ph.D., and doctorate degrees in various subjects. The minimum requirement to be an essay writer with our essay writing service is to have a college degree. All our academic writers have a minimum of two years of academic writing. We have a stringent recruitment process to ensure that we get only the most competent essay writers in the industry. We also ensure that the writers are handsomely compensated for their value. The majority of our writers are native English speakers. As such, the fluency of language and grammar is impeccable.
What if I don't like the paper?
There is a very low likelihood that you won't like the paper.
Reasons being:
When assigning your order, we match the paper's discipline with the writer's field/specialization. Since all our writers are graduates, we match the paper's subject with the field the writer studied. For instance, if it's a nursing paper, only a nursing graduate and writer will handle it. Furthermore, all our writers have academic writing experience and top-notch research skills.
We have a quality assurance that reviews the paper before it gets to you. As such, we ensure that you get a paper that meets the required standard and will most definitely make the grade.
In the event that you don't like your paper:
The writer will revise the paper up to your pleasing. You have unlimited revisions. You simply need to highlight what specifically you don't like about the paper, and the writer will make the amendments. The paper will be revised until you are satisfied. Revisions are free of charge
We will have a different writer write the paper from scratch.
Last resort, if the above does not work, we will refund your money.
Will the professor find out I didn't write the paper myself?
Not at all. All papers are written from scratch. There is no way your tutor or instructor will realize that you did not write the paper yourself. In fact, we recommend using our assignment help services for consistent results.
What if the paper is plagiarized?
We check all papers for plagiarism before we submit them. We use powerful plagiarism checking software such as SafeAssign, LopesWrite, and Turnitin. We also upload the plagiarism report so that you can review it. We understand that plagiarism is academic suicide. We would not take the risk of submitting plagiarized work and jeopardize your academic journey. Furthermore, we do not sell or use prewritten papers, and each paper is written from scratch.
When will I get my paper?
You determine when you get the paper by setting the deadline when placing the order. All papers are delivered within the deadline. We are well aware that we operate in a time-sensitive industry. As such, we have laid out strategies to ensure that the client receives the paper on time and they never miss the deadline. We understand that papers that are submitted late have some points deducted. We do not want you to miss any points due to late submission. We work on beating deadlines by huge margins in order to ensure that you have ample time to review the paper before you submit it.
Will anyone find out that I used your services?
We have a privacy and confidentiality policy that guides our work. We NEVER share any customer information with third parties. Noone will ever know that you used our assignment help services. It's only between you and us. We are bound by our policies to protect the customer's identity and information. All your information, such as your names, phone number, email, order information, and so on, are protected. We have robust security systems that ensure that your data is protected. Hacking our systems is close to impossible, and it has never happened.
How our Assignment  Help Service Works
You fill all the paper instructions in the order form. Make sure you include all the helpful materials so that our academic writers can deliver the perfect paper. It will also help to eliminate unnecessary revisions.
2.      Pay for the order
Proceed to pay for the paper so that it can be assigned to one of our expert academic writers. The paper subject is matched with the writer's area of specialization.
3.      Track the progress
You communicate with the writer and know about the progress of the paper. The client can ask the writer for drafts of the paper. The client can upload extra material and include additional instructions from the lecturer. Receive a paper.
4.      Download the paper
The paper is sent to your email and uploaded to your personal account. You also get a plagiarism report attached to your paper.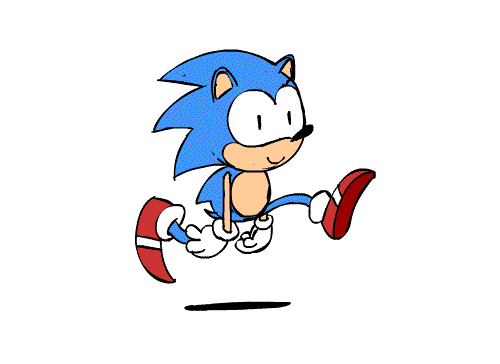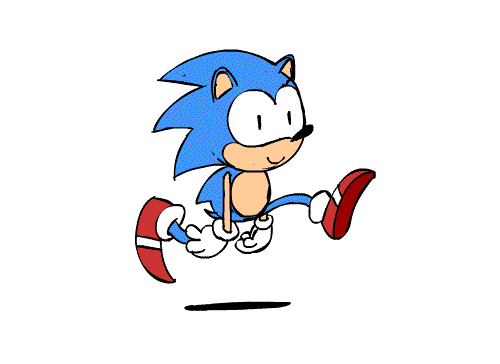 PLACE THIS ORDER OR A SIMILAR ORDER WITH US TODAY AND GET A PERFECT SCORE!!!
---