Introduction
Executive Summary
UG consulting offers three key services; inventory advisory, SME consulting, and strategic transformation. SME plays a significant role in economies of both developed and developing countries contributing up to 70% of the GDP in some countries. Thus, a digital platform will be created that will connect SME consultants to startup businesses. Notably, SMEs in Saudi Arabia are faced with several challenges that discourage startup businesses and limit their success. As a result, entrepreneurs in the country require adequate advice and assistance on how to keep their businesses successful but fail to access such information due to their price-sensitive attitudes that make them reluctant in using consultant services. The recommended digital platform will, therefore, create an avenue for linking businesses with expert consultants at friendly prices.
Don't use plagiarized sources. Get Your Custom Essay on
Proposed digital platform at UG consulting
Just from $9/Page
The proposed digital platform will allow for access to SME consultants at affordable costs, opportunities for businesses to acquire essential knowledge. The proposed application is a B2B platform, and it will link businesses to businesses rather than businesses to customers. The present paper summarized how the firm would go about the platform of the SME consultancy unit.
Product/Area Selection
Part of the Business Suitable for Platformization
The organization of focus is in the business of advisory and consulting, and has three distinct offerings; investment advisory serving institutional and family offices, strategic advisory serving private businesses and high net worth clients and SME consulting serving startups and small businesses in the Middle East(Small-Medium enterprises in Saudi Arabia Report, 2016, p. 47). As per our experience and others, most of these startups and small businesses are extremely price sensitive. As much as these organizations seek services to support their operations, including assistance with the creation of business plans, determining financial valuations, coaching employees, and additional goals. However, price is also a factor, and organizations will select business partners that will be able to deliver them the greatest value outcomes. Thus, firms need to increase their competitive nature by offering quality services at a fair cost. As such, consulting firms that can competitively offer services are more likely to achieve improved outcomes.
As part of business operations, SME consultants need to hire and retain officers, pay registration and government fees, and ensure that additional administrative responsibilities are met. As a part of this process, there are typically two to three consultants, and many of them have had to either close or render other services to enable them to cover their costs. For example, the best-known startup consulting firm is Saudi Oceanx (Oceanx.com), and this organization has transformed its business model from consulting startups to managing incubators and accelerators, helping them both survive and improve, we suffer from the same issue(Jureidini, 2017, p. 56). We have five consultants who serve the SME segment, but we are not able to translate their work into profit. As such, the advisory organization is experiencing a loss, as a result of the economics of serving such an augment and the availability of platforms that partially serve SMEs, such as Catlan.com.
Reports from Saudi Arabia's Ministry of Labor and Social Development show that SMEs contribute up to 22% of the Kingdom's GDP, with approximately 34% of the Saudi working population working for SMEs. Research posits that with 1.97 million SMEs in Saudi Arabia, small and medium businesses constitute approximately 90 percent of the businesses in the Kingdom. Also, there are around 60,000 registered consultants focusing on that segment, and close to 85 percent of SMEs in the country are single proprietor companies(Tripathi, 2009, p. 35).SMEs in Saudi Arabia are faced with several challenges that limit their growth and profitability, such as; high compliance cost, shortage of employees due to strict government restrictions on experts, high costs of living, and an inability to attract and retain talents. Thus, startup businesses in Saudi Arabia require advice on running successful businesses amidst a myriad of challenges. It is, therefore, advantageous for consultancy and advisory agencies to utilize information about these present concerns to determine how to diagnose and resolve issues to the profitability of their operations in practice.
Platform Sides Decision Impact
Number of Sides and the Role of Each Side
Initially, the proposed UG SME would be a two-sided B2B platform. Connecting a range of consulting types, including those who work with a startup, strategic, financial, and registered valuation firms. Accountants, legal, and VAT experts may also benefit from these services.
Furthermore, potential businesses who desire the convenience and value for money services offered by consultants in Saudi Arabia are relevant stakeholders. After the project is initiated, it would be reasonable to add B2C functions, which will allow the addition of coaching and lifestyle services as an offering to individuals as well as businesses (Ghalayini, 2018, p. 26). Consultants will be invited to use the program, and this is how the platform will build its user ship. Current SME consultants will be responsible for doing so, and this decision will be made based on their individual experience, certification, and references. Once consultants have been vetted, they will be added to the platform with a biography and a video summarizing their services and experience, and increasing their appeal to potential clients. The goal of the platform will be to add as many SME consultants as we are feasible. Still, the program will begin by marketing the service to one hundred individuals on the system before starting to market this offering to the SMEs.
The SMEs will enter the platform, register, and either advertise the required services or search through the database of the consultants and services. The two parties will then be able to agree upon a fee for the work done. It is effective to target SMEs through advertisements, SME banking division alignments, and SME agencies in Saudi and Egypt. The number of consultants and the variety available on the new platform, tentatively entitled, will allow for networking. A greater variety of consultants translates to a greater value. The network effect will remain positive as more firms and consultants join the network; however, the network effect could be negatively impacted in cases where some of the consultants do not represent a high quality. For instance, not all consultants will be certified, and not all will, therefore, be considered trustworthy or reliable(KPMG, 2018, p. 50). As a result, the suggested platform should try to avoid the occurrence of such events. The vetting of consultants, before adding them to the platform, will help ensure all customers receive quality services. Overall, the selectivity will increase as time continues, and the platform can afford to be more selective based on its user ship.
Value Capture Decisions
Monetizing Strategy
Pricing Strategy
In addition to creating a platform that offers high-quality services, our firm will also invest in the right pricing strategy. We plan to use a value-based pricing strategy, meaning that consultants will select pricing for their services that is related to the customers' perceived value. Notably, the competitors' pricing rates will allow for the services to be associated with slightly lower charges compared to the rest of the market, thereby, maximizing the platform's position and ability to attract a great number of clients compared to competitors. The firm will seek to initially charge SME consultants a standard service fee of 5 percent. However, the users of the service will be able to access it for free(Ghalayini, 2018, p. 15). As such, the consultants pay a fee for leads and connections, and this is built into the payment for the services. These targets will have a positive network effect, which includes acquiring more consultants as well as the subsequent expansion of the firms' customer case. This will lead to the creation of a strong network effect for the platform from both sides. Other vendors, such as PaperPerHour, are already making money through online platforms that connect businesses to freelance consultants across the world. Paparperhour.com offers free membership to businesses but instead generate revenue from freelancer service charges. Notably, freelancers access membership to the platform completely free and also pay nothing to promote their services or search for projects. However, upon receiving a project, freelancers are charged a service fee upon successful payment by the buyer.
On the other hand, Catlan.com is another platform that we will use for benchmarking since it operates similarly to the proposed platform. For SMEs, Catlan.com charges a standard fee on various services such as customized web design and maintenance, creation of business emails with the company's domains, creating promotional blog posts, and registering a business on search engines. However, in the creation of the present platform, the services will be purely digitized. As a result, it will employ a value-based pricing strategy; hence will be on the already existing market rates for similar services(Arab News, 2019, p. 10). Once the platform begins to generate revenues, the platform will include a 3 percent service fee for SME consultants to use additional website services, such as videos and advertisements. A service fee of 3 percent will still be less than other competitive platforms like PaperPerHour.com, whose lowest service charge is 3.5 percent. At present, our SME consultants cost us around $1 million a year. , this alteration will save the organization around $300k in the first year and an additional $200,000 afterward. Long-term, these alterations will result in a higher-level value of net profit.
Business Model for the Platform
The main value proposition is focused on cost reduction and convenience. These goals can be accomplished through the use of similar strategies since both SMEs and SME consultants can connect and meet via video or message at any time(Arab News, 2018, p. 40). Also, the consultants can work in the convenience of their own homes or offices without a need to travel. Since the system aims to attract a range of consultants, consumers can access a variety of services through the platform. The business' main target customer segments are SME consultants and advisors from the Gulf States, Egypt, and the rest of the Middle East as most of the SMEs will require Arabic Speakers. Customer service operations will be automated, and customers will be provided with the necessary tools, such as educational videos, that will help them use the service. A small call center will also be available to provide current prospective clients with additional support.
Similar to other digital platforms, our consultant will work online, and this will limit operational costs. Furthermore, buyers face no subscription costs. The central proposition is to provide valuable, convenient, and flexible online consulting and advisory services to SMEs and startups. Additionally, the platform will uphold consumer privacy, ensuring that confidential information does not land in the wrong hands. Customers will be asked to rate the services received from each consultant to asses which are offering valuable services and which ones are not and to help consumers make the best decisions to meet needs. In addition to the fee charged to consultants, website advertising will be carried out as an alternative revenue stream with interested partners(Ghalayini, 2018, p. 10). It is expected that the platform will require an initial investment of $500,000 to develop the platform and to support initial marketing.
Furthermore, the platform will be designed in a user-friendly manner. To achieve a high quality of service, the platform will require partners to achieve consulting certification appropriate to their field practice. Management and marketing functions will contribute to the highest costs associated with developing and maintain the business. The development of the platform will be taken from potential savings to the firm.
Strategy Analysis
Enablers and Blockers
The actions of consultants must be regulated, and this contributes to viable consultancy business. A digital platform will help consultants cut on related costs about travel and rent for office space. Furthermore, digitization will allow these individuals to reach a broader range of clients and to guarantee that they will be paid for the services provided.
Additionally, efforts by the Saudi government to uplift the SME contribution of the GDP 20-30 percent by 2030 means there will be a growing number of startups and SME development. This is advantageous because it increases the size of the market that could be interested in and benefit from the platform. Saudi Arabia is experiencing a growth in opening up new consulting firms and registration of new consultants who either left work or are retired(Jureidini, 2017, p. 10). The adoption of technology in Saudi due to government initiatives and a 62.5 percent increase in smartphone penetration offers an excellent opportunity for digital businesses.
 Blockers
A barrier associated with operations is that some SMEs in Saudi Arabia are reluctant to pay for consulting services if they believe that they do not require assistance. As such, they may not see the need to approach a consultant even when their business is underperforming. Others view consultancy as an additional business cost without recognizing the value that such services could add to their business practices. Compared to large organizations, SMEs in Saudi Arabia and other developing countries, infrequently and thriftily use consulting services in their day to day business operations(KPMG, 2018, p. 100). The low utilization has been linked to mistrust and doubt that SMEs have towards the efficiency and reliability of consultants. As a result, it may be challenging for our suggested platform to attract a large number of businesses and convince them to use the SME consultants on their platform. Also, the creation of the SME platform connect SMEs with service providers is a semi-government holding firm that acts as a critical driver of Saudi Arabia's labor market. Since this is a government initiative that offers services closely related to our intended services, this system will serve as a primary competitor. However, some clients will prefer to work with a privately-owned entity compared to a government-run organization.
 Plan to leverage enablers and overcome blockers
 Leveraging Enablers
An increase in SME funding in Saudi Arabia means that there are business and market growth. It is thereby advantageous to liaise with the lending bodies to ensure that investors and businesses have access to information about funding that they need. Furthermore, it is essential to ensure that consultants and valuators adhere to the regulations and certifications set by the government. The platform will assist consultants in acquiring the necessary legal requirements. The website will similarly provide relevant information to help consultants adhere to government regulations.
Additionally, many consultants find it hard to run profitable businesses as a result of high operational costs. The platform will enable them to determine how to increase their revenue while decreasing their overhead costs most effectively. A similar benefit is that at present, the government of Saudi Arabia is making efforts to support SMEs as they seek to increase their GDP contribution from 20 percent to 35 percent by 2030. Our company will also seek to establish partnerships with various government bodies as well as regional bodies in the Middle East(Saudi Gazette, 2017, p.49). We will also seek to establish partnerships with funding partners in Saudi Arabia and the private sector and the public.Adopting technology and social media influences is likewise valuable. Similar to other global regions, most companies in the Middle East and Saudi Arabia are shifting towards the use of digital services. Thus, we will use social media influencers to take advantage of the internet and social media penetration. Finally, data analytics and big data offer a wide range of opportunities for entrepreneurs (SMEs), creating a better understanding of the business environment, business processes, and clients' needs.
Overcoming Blockers
Our firm will develop with free training sessions for businesses and entrepreneurs on the benefits of using consultants. Campaigns will be run through social media platforms as well as utilizing the services of social media influencers to encourage more businesses to use consulting services. Moreover, to get the attention of most businesses, we will encourage the SME consultants using our platform to charge customer-friendly charges on their services and ensure that all our consultants charge standard prices for similar services and use customer surveys to assess levels of customer satisfaction. To overcome the competition barriers from other platforms such as Takamol, our platform will use a price differentiation strategy by changing prices that are slightly below those charged by our competitors(Tripathi, 2019, p. 80).By creating a convenient and user-friendly digital platform, we will enable freelance consultants to get in touch with potential clients in the comfort of their homes hence saving them costs such as renting an office or traveling to meet and facilitate meetings with clients. As a result, our consultant will enjoy a hassle-free platform where they can engage with potential clients by only paying 10% of what they charge their customers to us. Finally, we will develop strong and fair partnerships with various bodies, such as the SME Regulatory body in Saudi Arabia, to help us gain the trust of businesses and consultants. Besides, we will ensure that all the SME consultants on our platform are qualified and offer high-quality services to the clients. We will also collect customer reviews to ensure they are satisfied with the services they receive.
 Exhibits
Business Service Solutions Offered by UG Consulting Firm
 References
Arab News. (2018). Monsha'at and UBT list SME consultants. Arab Newshttps://www.arabnews.com/node/1285251/corporate-news
Arab News (2018).  Bold Capital:  SMEs' vital role in Saudi Arabia's Vision 2030 highlighted [Online].  Available: com/node/1410026/saudi-arabia">http://www.arabnews.com/node/1410026/saudi-arabia.
Arab News (2019).  Workshop to Support SMEs for new opportunities in KSA   Available: com/node/1432011/saudi-arabia">http://www.arabnews.com/node/1432011/saudi-arabia.
Ghalayini, B.  (2018). SMEs:  the backbone of the Saudi non-oil economy Available: http://www.arabnews.com/node/1306001.
Jureidini, M. (2017). Small and Medium Enterprises:  Pulse of the Saudi Economy Available: http://english.alarabiya.net/en/business/economy/2017/09/18/Small-and-medium-enterprises-Pulse-of-the-Saudi-economy.html
KPMG (2018). Kingdom of Saudi  Arabia Budget  Report-  A  review of  KSA  2019  budget and recent economic developments  Available: https://home.kpmg/content/dam/kpmg/sa/pdf/2018/kingdom-of-saudi-arabia-budget-report.pdf.
Saudi Gazette (2017). SMEs and economic growth. Available: http://saudigazette.com.sa/article/520008.
Small-Medium enterprises in Saudi Arabia Report. (2016). Available: https://www.jeg.org.sa/sites/default/files/library/files/SME-EN.pdf.
Tripathi, A. (2019). SMEs in Saudi Arabia, an Innovative Tool for Country's Economic Growth.
https://support.peopleperhour.com/hc/en-us/articles/205217197-PeoplePerHour-Fees
Are you busy and do not have time to handle your assignment? Are you scared that your paper will not make the grade? Do you have responsibilities that may hinder you from turning in your assignment on time? Are you tired and can barely handle your assignment? Are your grades inconsistent?
Whichever your reason may is, it is valid! You can get professional academic help from our service at affordable rates. We have a team of professional academic writers who can handle all your assignments.
Our essay writers are graduates with diplomas, bachelor, masters, Ph.D., and doctorate degrees in various subjects. The minimum requirement to be an essay writer with our essay writing service is to have a college diploma. When assigning your order, we match the paper subject with the area of specialization of the writer.
Plagiarism free papers
Timely delivery
Any deadline
Skilled, Experienced Native English Writers
Subject-relevant academic writer
Adherence to paper instructions
Ability to tackle bulk assignments
Reasonable prices
24/7 Customer Support
Get superb grades consistently
---
Are you busy and do not have time to handle your assignment? Are you scared that your paper will not make the grade? Do you have responsibilities that may hinder you from turning in your assignment on time? Are you tired and can barely handle your assignment? Are your grades inconsistent?
Whichever your reason is, it is valid! You can get professional academic help from our service at affordable rates. We have a team of professional academic writers who can handle all your assignments.
Plagiarism free papers
Timely delivery
Any deadline
Skilled, Experienced Native English Writers
Subject-relevant academic writer
Adherence to paper instructions
Ability to tackle bulk assignments
Reasonable prices
24/7 Customer Support
Get superb grades consistently
Online Academic Help With Different Subjects
Literature
Students barely have time to read. We got you! Have your literature essay or book review written without having the hassle of reading the book. You can get your literature paper custom-written for you by our literature specialists.
Finance
Do you struggle with finance? No need to torture yourself if finance is not your cup of tea. You can order your finance paper from our academic writing service and get 100% original work from competent finance experts.
Computer science
Computer science is a tough subject. Fortunately, our computer science experts are up to the match. No need to stress and have sleepless nights. Our academic writers will tackle all your computer science assignments and deliver them on time. Let us handle all your python, java, ruby, JavaScript, php , C+ assignments!
Psychology
While psychology may be an interesting subject, you may lack sufficient time to handle your assignments. Don't despair; by using our academic writing service, you can be assured of perfect grades. Moreover, your grades will be consistent.
Engineering
Engineering is quite a demanding subject. Students face a lot of pressure and barely have enough time to do what they love to do. Our academic writing service got you covered! Our engineering specialists follow the paper instructions and ensure timely delivery of the paper.
Nursing
In the nursing course, you may have difficulties with literature reviews, annotated bibliographies, critical essays, and other assignments. Our nursing assignment writers will offer you professional nursing paper help at low prices.
Sociology
Truth be told, sociology papers can be quite exhausting. Our academic writing service relieves you of fatigue, pressure, and stress. You can relax and have peace of mind as our academic writers handle your sociology assignment.
Business
We take pride in having some of the best business writers in the industry. Our business writers have a lot of experience in the field. They are reliable, and you can be assured of a high-grade paper. They are able to handle business papers of any subject, length, deadline, and difficulty!
Statistics
We boast of having some of the most experienced statistics experts in the industry. Our statistics experts have diverse skills, expertise, and knowledge to handle any kind of assignment. They have access to all kinds of software to get your assignment done.
Law
Writing a law essay may prove to be an insurmountable obstacle, especially when you need to know the peculiarities of the legislative framework. Take advantage of our top-notch law specialists and get superb grades and 100% satisfaction.
What discipline/subjects do you deal in?
We have highlighted some of the most popular subjects we handle above. Those are just a tip of the iceberg. We deal in all academic disciplines since our writers are as diverse. They have been drawn from across all disciplines, and orders are assigned to those writers believed to be the best in the field. In a nutshell, there is no task we cannot handle; all you need to do is place your order with us. As long as your instructions are clear, just trust we shall deliver irrespective of the discipline.
Are your writers competent enough to handle my paper?
Our essay writers are graduates with bachelor's, masters, Ph.D., and doctorate degrees in various subjects. The minimum requirement to be an essay writer with our essay writing service is to have a college degree. All our academic writers have a minimum of two years of academic writing. We have a stringent recruitment process to ensure that we get only the most competent essay writers in the industry. We also ensure that the writers are handsomely compensated for their value. The majority of our writers are native English speakers. As such, the fluency of language and grammar is impeccable.
What if I don't like the paper?
There is a very low likelihood that you won't like the paper.
Reasons being:
When assigning your order, we match the paper's discipline with the writer's field/specialization. Since all our writers are graduates, we match the paper's subject with the field the writer studied. For instance, if it's a nursing paper, only a nursing graduate and writer will handle it. Furthermore, all our writers have academic writing experience and top-notch research skills.
We have a quality assurance that reviews the paper before it gets to you. As such, we ensure that you get a paper that meets the required standard and will most definitely make the grade.
In the event that you don't like your paper:
The writer will revise the paper up to your pleasing. You have unlimited revisions. You simply need to highlight what specifically you don't like about the paper, and the writer will make the amendments. The paper will be revised until you are satisfied. Revisions are free of charge
We will have a different writer write the paper from scratch.
Last resort, if the above does not work, we will refund your money.
Will the professor find out I didn't write the paper myself?
Not at all. All papers are written from scratch. There is no way your tutor or instructor will realize that you did not write the paper yourself. In fact, we recommend using our assignment help services for consistent results.
What if the paper is plagiarized?
We check all papers for plagiarism before we submit them. We use powerful plagiarism checking software such as SafeAssign, LopesWrite, and Turnitin. We also upload the plagiarism report so that you can review it. We understand that plagiarism is academic suicide. We would not take the risk of submitting plagiarized work and jeopardize your academic journey. Furthermore, we do not sell or use prewritten papers, and each paper is written from scratch.
When will I get my paper?
You determine when you get the paper by setting the deadline when placing the order. All papers are delivered within the deadline. We are well aware that we operate in a time-sensitive industry. As such, we have laid out strategies to ensure that the client receives the paper on time and they never miss the deadline. We understand that papers that are submitted late have some points deducted. We do not want you to miss any points due to late submission. We work on beating deadlines by huge margins in order to ensure that you have ample time to review the paper before you submit it.
Will anyone find out that I used your services?
We have a privacy and confidentiality policy that guides our work. We NEVER share any customer information with third parties. Noone will ever know that you used our assignment help services. It's only between you and us. We are bound by our policies to protect the customer's identity and information. All your information, such as your names, phone number, email, order information, and so on, are protected. We have robust security systems that ensure that your data is protected. Hacking our systems is close to impossible, and it has never happened.
How our Assignment  Help Service Works
You fill all the paper instructions in the order form. Make sure you include all the helpful materials so that our academic writers can deliver the perfect paper. It will also help to eliminate unnecessary revisions.
2.      Pay for the order
Proceed to pay for the paper so that it can be assigned to one of our expert academic writers. The paper subject is matched with the writer's area of specialization.
3.      Track the progress
You communicate with the writer and know about the progress of the paper. The client can ask the writer for drafts of the paper. The client can upload extra material and include additional instructions from the lecturer. Receive a paper.
4.      Download the paper
The paper is sent to your email and uploaded to your personal account. You also get a plagiarism report attached to your paper.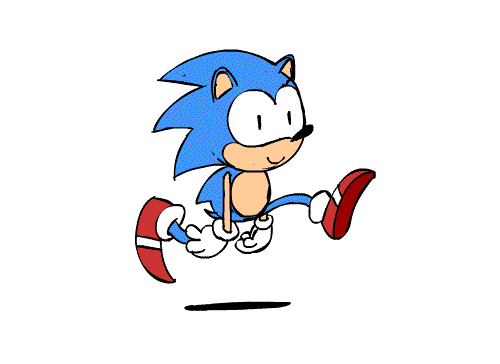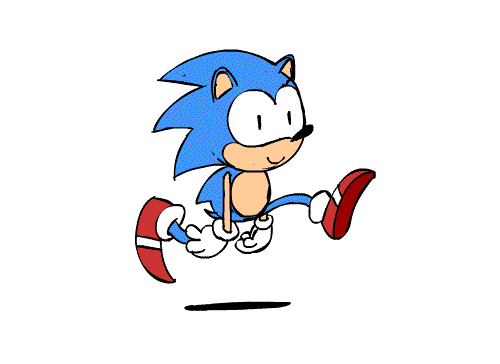 PLACE THIS ORDER OR A SIMILAR ORDER WITH US TODAY AND GET A PERFECT SCORE!!!
---