Obesity Psychology
The Psychology of Obesity
Don't use plagiarized sources. Get Your Custom Essay on
The Psychology of Obesity Term Paper 8 pages
Just from $9/Page
Obesity is a significant public health problem. Due to negative nutritional habits, a lack of exercise and a greater proclivity toward lifestyle decisions which expose individuals to lesser physical activity, America is suffering an obesity epidemic with extensive implications to its national well-being. Obesity is proven to have a direct link to heart disease, high blood pressure and certain types of diabetes according to the Centers for Disease Control. (CDC1,1) The strains on the individual's health that are prompted by obesity can significantly reduce treatment options for these consequences while simultaneously increasing the individual's likelihood for premature mortality. These effects intercede with a disturbing set of indicators as to the increasing psychological propensity of individuals, families and especially toward behavior which is conducive to obesity. The wide permeation of the obesity problem in American is a product of psychological conditioning resulting from a combination of negative social and familial habits relating to both nutrition and exercise.
The research conducted for this account is driven by the following research question:
What are the prevailing social conditions and familial habits which result in a psychological conditioning rendering children vulnerable to obesity?
In the literature review to follow, the selection and analysis of sources is underscored by the knowledge that obesity and its correlated effects may be linked to such broad sociological effects as reduced overall productivity, increased medical liability, shorter life-expectancy and a worsening set of economic consequences in succeeding generations of Americans. (Finkelstein et al., 219) In fact, according to a 2003 project informed by the International Obesity Task Force, we "could see obesity levels soar up to 40 per cent or higher within a single generation unless urgent action is taken." (NA, 1) The succeeding literature review is dedicated to uncovering the conditions contributing to obesity. This investigation is centered on the task of better illuminating the psychological roots of the current childhood obesity epidemic by identifying public consumer behaviors and family habits as the main culprits for what has become a significant public health problem.
Literature Review:
Research denotes that one of the primary causes of obesity is a permeation of sedentary behavior in an individual's lifestyle. Often as individual's grow older, and their increased responsibilities dominate their schedules, there is little time allotted to physical activity. This is a directly contributory factor to heart disease, diabetes and hypertension. In order to combat what is clearly a national health priority, with the American Heart Association reporting roughly half a million deaths annually due to heart disease, it is crucial that we work to implant strong values geared toward a regular institution of vigorous physical activity in the daily routine. (AHA, 1) This must be done in public settings and through community interventions. The research aim here will be to identify the targets of such intervention as the schools, parents and mass media sources that encourage unhealthy lifestyle decisions.
Perhaps one of the most troubling aspects of the obesity plague is that it presents us with a problem which is socially self-perpetuating. In many cases, parents play a leading role in enabling and enforcing negative eating habits in the fragile developmental psyche of a child. This is supported by Gaynon (2002), who denotes that "classical psychology points toward early childhood diet as a prominent factor in the development of obesity, specifically the transitional period when infants are weaned from milk to solid food. Psychologists have found dietary habits learned early on can have a strong effect on adult eating patterns and, consequently, the probability of becoming overweight or obese." (Gaynon, 1) This indicates that early allowance of negative dietary habits is likely to have damning effects on a child's future psychological relationship with consumption. Most Americans, according to the Office of Communications, believe that parents should be most accountable for preventing childhood obesity. It falls upon the family to promote positive nutritional habits and physical activeness, according to 79% of parents surveyed. (Ofcom, 1.3) In a discussion on who is to blame for the psychological patterns discussed above, it becomes increasingly clear that parental shortcomings are a major factor.
And as such, where there is obesity in children, it is not uncommon to find obesity in parents. In addition to the reality that obesity is sometimes inherited, so are the behaviors which produce it. Parents who are not conscious of the nutritional distinctions separating types of foods or the values of regular physical activity are likely to raise children who are thusly inclined and who are also chained to a negative psychological pattern.
Interestingly, the Office of Communications source reports, even some parents who do not necessarily expose themselves to negative nutritional habits are finding themselves more inclined by mere convenience and expedience to expose their children to negative eating and lifestyle habits. Again, this is a claim which reinforces the argument that parents are at the root of normalizing negative behaviors. As the literature review shows, for many parents under the stress of work and bills, it may simply seem that there is not enough time to oversee their children's physical activities or the balance of their regular diet. This turns the attention of our research toward some connection between parents, schools and communities where physical activity and nutrition are concerned.
Accordingly, the governmental Office of Communications indicates that "lifestyle trends (rising incomes, longer working hours, more working mothers, time-poor/cash-rich parents) tend to support a 'convenience food culture' and the increased consumption" of foods that are high in fat, salt and sugar. (Ofcom, 1.1) Fast-food, processed food and other such nutritional options which are typically high in preservatives and low in vitamins are favored by many parents who must face rigorous working schedules in addition to their duties as parents. Naturally, an increase in the commonality of two working-parent homes, as well as in homes with single parents, constitutes a significant decline in the time which parents have at their disposal to prepare and serve their children. More often than not, the offshoot of this scarcity of time is the appeal to methods of convenience and simplicity, with nutrition being a secondary concern when feeding children. For parents and children alike there becomes a combined psychological dependency on this type of eating orientation that results from the negative cycle of obesity and low self-image. According to Gaynon, "low self-esteem and the depression that inevitably accompanies it have a reciprocal relationship with obesity; each factor appears to cause the other to intensify, and the continuing cycle can begin at any stage in life. Being overweight as a young child has been marked as a strong predictor of adulthood corpulence." (Gaynon, 1)
With much of the focus on negative parental behavior, it is important to acknowledge that there are also broad social and cultural factors in place which make parents more vulnerable to ignorance or disinterest where nutrition is concerned. 3
Reinforced by the figure that the consumer demand for ready-made foods increased by 44% from 1990-2002, it is clear that as a whole, these salt and fat concentrated food products have grown in consumption at a time when obesity has also proliferated significantly. (Ofcom, 1.1) This suggests that obesity is produced in at least part by the decline in sheer health quality of the food which individuals are choosing or finding themselves able to eat.
From a psychological perspective, we are inclined to look to the manner in which families and lifestyles are impacted by culture and social convention. Indeed, the prevalence of childhood obesity does point to a pattern which exists across the larger nation as a reflection of the eating behaviors of families. Eating behaviors that are heavy in the types of items which contribute to obesity follow a broad social pattern. Significant portions of this neative consumption may be characterized as that which parents tend to feed their children, with the study here revealing that much of that which is selected comes from one of several distinct categories of unhealthy eating. Labeling these "The Big Five," the statistics cited by the Office of Communications indicate that the health of our children has been negatively impacted by dietary practices comprised mainly of "confectionery, soft drinks, crisps and savory snacks, fast food and pre-sugared breakfast cereals." (Ofcom, 1.2) These foods taken together promote eating habits which are low in protein and vitamins, and instead made from artificial ingredients and dangerously high in saturated fat. This diet also comes at the cost of consuming nutritional foods, with most children in countries like the United States and Great Britain approaching only half the recommended five fresh fruit servings a week. There is a perspective that expedience and affordability are the deciding factors where feeding children is concerned, with the processed and unhealthful options present throughout the mainstream shopping venues presenting myriad easy ways to prepare meals which bypass nutrition in favor of convenience. It is also the case that many healthier options are pointedly more expensive, driving consumers to overlook their benefits in favor of something more cost effective. This prioritization though, has serious negative health consequences.
By being exposed to such dietary patterns, children are not only denied the necessary habits to maintain healthy nutritional standards but are sufficiently detained from an education and psychological orientation in proper eating habits, producing belief systems which do not integrate the realities of negative nutritional patterns. The Gaynon articles denotes that "According to a recent national survey by the American Diabetic Association, the lead source of nutrition information for almost three-quarters of America is television; however, analysis of television advertisements has shown that the most frequently advertised product category during children's programs is food, primarily sweetened foods or fast food. These advertisements have long been criticized for sending psychological messages that encourage eating without regard to nutrition." (Gaynon, 1)
As the study here reveals, many children who learn significant aspects of their dietary habituation from television do not even know that fruits and vegetables are necessary for one to maintain a healthy and balanced diet. This speaks to an effect of poor nutritional parenting that, whether by example or by lifestyle practices, is negligent to the health and well-being of our nation's children. It also tends to suggest that health beliefs do play a part in allowing these individuals to pursue consumption with little to no awareness of the ramifications of nutritional decisions, especially those made early in life. Indeed, these are the decisions which tend to stay with us throughout our lives, often with intensifying health implications.
This also contributes to a discussion on the distinct cultural conditions and demographic attitudes that have made combating this condition so difficult. The seriousness of such related conditions as diabetes, and especially the seriousness of its more frequent appearance in juveniles with obesity and related conditions, seems often to be undermined by a general lack of understanding or belief as to the connection between this health outcome and behaviors relating to physical activeness and nutritional behavior.
Schools, in many regards intended to be in the front line in combating the psychological conditioning toward negative habits, are often short of their responsibilities. This dictates the need for a greater inclusion of high-quality and comprehensive School Nutrition and Food Services. There is a clear relationship between good nutritional values and the numerous responsibilities which fall upon a school. The Centers for Disease Control has contended that "healthy eating patterns in childhood and adolescence promote optimal childhood health, growth, and intellectual development; prevent immediate health problems, such as iron deficiency anemia, obesity, eating disorders, and dental caries; and may prevent long-term health problems, such as coronary heart disease, cancer, and stroke." (CDC, 1) And there have been many indicators that there is a serious need for the inclusion of such education and the manifestation of such values in reflective school menus with a healthy variety of options. Beyond obesity, which is a growing problem, with 29.6% of students describing themselves as "slightly or very overweight" in 2003, there are also psychological consequences to contending with weight loss. (DHHS, 25)
These consequences can have the effect of magnifying the types of psychological factors which have initially contributed to the condition of obesity in the first place.
A recurrent theme in the sources consulted for this research denotes that obesity produced by psychological insecurity or by a negatively pattern nutritional experience during the formative years will often be self-perpetuating. This is to say that "poor eating habits may accompany loneliness, boredom, anxiety, grief, or the demoralization that often results from internalizing the social or personal stigmas frequently applied to obesity." (CHMP) As a result, those who have initially turned to negative eating behaviors out of habit may ultimately turn to these habits as a coping mechanism for dealing with the consequences of this behavior. As to the discussion of who is to blame for the psychological conditions pertaining to obesity, this area of the account suggests that negative individual behaviors are likely to be entrenched from negative childhood patterns.
These behaviors lead to a general strain on the body of supporting excess fat and carriage as well as a strain on the emotional and psychological state of the individual. Thus, during the turbulent time of youth and adolescence, the condition of obesity can lead to a greater intensification of negativity in other areas effecting one's emotional well-being. Accordingly, "eating disorders are associated with significant psychological distress. Family relationships are routinely disrupted. Depression is commonly a problem and it appears to be prospectively predicted by levels of body dissatisfaction and eating disturbance." (Thompson, 11) The reciprocal relationship between obesity and negative psychological conditions is further magnified by the quality of life issues related to obesity's considerable physical and social implications.
The article by Burberry et al. (2005) denotes that the emotional stigmas created by the condition of obesity are of considerable relevance to this discussion. Accordingly, the article contends that "evidence shows childhood obesity to be associated with depression, especially among the very obese. One study reports children's quality of life to be impaired to a point comparable with children being treated for cancer." (Burberry et al., 8) This estimation refers to the spectrum of symptoms associated with obesity which are likely to diminish the child's abilities to participate in those activities seen as "normal" for those in his peer group. Chiefly, an extremely obese child is likely to suffer from lowered self-esteem, which, combined with his greater susceptibility to name-calling and ridicule when in early school settings, may likely produce an individual with a bevy of emotional and social abnormalities that are explicitly connected to the negative behavior patterns contributing to one's condition of obesity. (Burberry et al., 8) The Burberry text suggests that such individuals are likely to find themselves less capable of engaging in the physical activities that many of their peers turn to for recreation and the formulation of formal social interactions. Therefore, obesity can be seen have directly negative effects on the capacity of its sufferers to establish meaningful social bonds and networks with their peers. The long-term consequences of such a handicap are incalculable, but certainly enormous and weighing significantly on the individual's psyche.
Conclusion:
In light of the findings discussed here above, we may resolve that there is a need for a change in lifestyle patterns in pre-adolescents and adolescents and that these changes in lifestyle behaviors must be produced by a change in health beliefs about nutrition and physical activity. Given that the psychological conditions that create and maintain habits relating to obesity are attributed by the research conducted above to parents and social conditions, it is clear that there must be a change social and familial lifestyle conditions that have endangered so many children both physically and emotionally.
Works Cited:
American Heart Association (AHA). (2009). Heart Disease and Stroke Statistics. The American Heart Association.
Burberry, Janice & Barbara Learoyd. (2005). Leeds Childhood Obesity Prevention and Weight Management Strategy. Leeds Children & Young People. Online at .
Centers For Disease Control (CDC). (1996) Guidelines for School Health Programs to Promote Lifelong Healtyh Eating. MMWR. Online at
Centers For Disease Control (CDC)1. (2009). Overweight and Obesity. Department of Human Health Services. Online at http://www.cdc.gov/nccdphp/dnpa/Obesity/
Community Hospital of the Monterey Peninsula (CHMP). (2009). The Psychology of Obesity. Pulse Magazine. Online at http://www.chomp.org/pulse/2006/Spring06/article04.aspx
Department of Human Health Services. (2004). Morbidity and Mortality
Weekly Report. United States: Youth Risk Behavior Surveillance, Vol. 53. / No.
SS-2. Online at < http://www.cdc.gov/HealthyYouth/yrbs/index.htm>.
Finkelstein, E.A.; Fiebelkorn, I.C. & Wang, G. (2003). National medical spending attributable to overweight and obesity: How much, and who's paying? Health Affairs, W3, 219-226.
Gaynon, L. (2002). Greasing the Path to Obesity: Psychology, society affect eating habits. The PALY Voice. Online at http://voice.paly.net/view_story.php?id=369
NutraIngredients (NA). (2003). British obesity levels at crisis point. Nutra-Ingredients. Online at .
Office of Communications (Ofcom). (2004). Children's food choices, parents' understanding and influence, and the role of food promotions. Office of Communications. Online at http://www.ofcom.org.uk/research/tv/reports/food_ads/
Thompson, J.K. (2001). Body Image, Eating Disorders and Obesity in Youth. Taylor & Francis.
---
Are you busy and do not have time to handle your assignment? Are you scared that your paper will not make the grade? Do you have responsibilities that may hinder you from turning in your assignment on time? Are you tired and can barely handle your assignment? Are your grades inconsistent?
Whichever your reason is, it is valid! You can get professional academic help from our service at affordable rates. We have a team of professional academic writers who can handle all your assignments.
Plagiarism free papers
Timely delivery
Any deadline
Skilled, Experienced Native English Writers
Subject-relevant academic writer
Adherence to paper instructions
Ability to tackle bulk assignments
Reasonable prices
24/7 Customer Support
Get superb grades consistently
Online Academic Help With Different Subjects
Literature
Students barely have time to read. We got you! Have your literature essay or book review written without having the hassle of reading the book. You can get your literature paper custom-written for you by our literature specialists.
Finance
Do you struggle with finance? No need to torture yourself if finance is not your cup of tea. You can order your finance paper from our academic writing service and get 100% original work from competent finance experts.
Computer science
Computer science is a tough subject. Fortunately, our computer science experts are up to the match. No need to stress and have sleepless nights. Our academic writers will tackle all your computer science assignments and deliver them on time. Let us handle all your python, java, ruby, JavaScript, php , C+ assignments!
Psychology
While psychology may be an interesting subject, you may lack sufficient time to handle your assignments. Don't despair; by using our academic writing service, you can be assured of perfect grades. Moreover, your grades will be consistent.
Engineering
Engineering is quite a demanding subject. Students face a lot of pressure and barely have enough time to do what they love to do. Our academic writing service got you covered! Our engineering specialists follow the paper instructions and ensure timely delivery of the paper.
Nursing
In the nursing course, you may have difficulties with literature reviews, annotated bibliographies, critical essays, and other assignments. Our nursing assignment writers will offer you professional nursing paper help at low prices.
Sociology
Truth be told, sociology papers can be quite exhausting. Our academic writing service relieves you of fatigue, pressure, and stress. You can relax and have peace of mind as our academic writers handle your sociology assignment.
Business
We take pride in having some of the best business writers in the industry. Our business writers have a lot of experience in the field. They are reliable, and you can be assured of a high-grade paper. They are able to handle business papers of any subject, length, deadline, and difficulty!
Statistics
We boast of having some of the most experienced statistics experts in the industry. Our statistics experts have diverse skills, expertise, and knowledge to handle any kind of assignment. They have access to all kinds of software to get your assignment done.
Law
Writing a law essay may prove to be an insurmountable obstacle, especially when you need to know the peculiarities of the legislative framework. Take advantage of our top-notch law specialists and get superb grades and 100% satisfaction.
What discipline/subjects do you deal in?
We have highlighted some of the most popular subjects we handle above. Those are just a tip of the iceberg. We deal in all academic disciplines since our writers are as diverse. They have been drawn from across all disciplines, and orders are assigned to those writers believed to be the best in the field. In a nutshell, there is no task we cannot handle; all you need to do is place your order with us. As long as your instructions are clear, just trust we shall deliver irrespective of the discipline.
Are your writers competent enough to handle my paper?
Our essay writers are graduates with bachelor's, masters, Ph.D., and doctorate degrees in various subjects. The minimum requirement to be an essay writer with our essay writing service is to have a college degree. All our academic writers have a minimum of two years of academic writing. We have a stringent recruitment process to ensure that we get only the most competent essay writers in the industry. We also ensure that the writers are handsomely compensated for their value. The majority of our writers are native English speakers. As such, the fluency of language and grammar is impeccable.
What if I don't like the paper?
There is a very low likelihood that you won't like the paper.
Reasons being:
When assigning your order, we match the paper's discipline with the writer's field/specialization. Since all our writers are graduates, we match the paper's subject with the field the writer studied. For instance, if it's a nursing paper, only a nursing graduate and writer will handle it. Furthermore, all our writers have academic writing experience and top-notch research skills.
We have a quality assurance that reviews the paper before it gets to you. As such, we ensure that you get a paper that meets the required standard and will most definitely make the grade.
In the event that you don't like your paper:
The writer will revise the paper up to your pleasing. You have unlimited revisions. You simply need to highlight what specifically you don't like about the paper, and the writer will make the amendments. The paper will be revised until you are satisfied. Revisions are free of charge
We will have a different writer write the paper from scratch.
Last resort, if the above does not work, we will refund your money.
Will the professor find out I didn't write the paper myself?
Not at all. All papers are written from scratch. There is no way your tutor or instructor will realize that you did not write the paper yourself. In fact, we recommend using our assignment help services for consistent results.
What if the paper is plagiarized?
We check all papers for plagiarism before we submit them. We use powerful plagiarism checking software such as SafeAssign, LopesWrite, and Turnitin. We also upload the plagiarism report so that you can review it. We understand that plagiarism is academic suicide. We would not take the risk of submitting plagiarized work and jeopardize your academic journey. Furthermore, we do not sell or use prewritten papers, and each paper is written from scratch.
When will I get my paper?
You determine when you get the paper by setting the deadline when placing the order. All papers are delivered within the deadline. We are well aware that we operate in a time-sensitive industry. As such, we have laid out strategies to ensure that the client receives the paper on time and they never miss the deadline. We understand that papers that are submitted late have some points deducted. We do not want you to miss any points due to late submission. We work on beating deadlines by huge margins in order to ensure that you have ample time to review the paper before you submit it.
Will anyone find out that I used your services?
We have a privacy and confidentiality policy that guides our work. We NEVER share any customer information with third parties. Noone will ever know that you used our assignment help services. It's only between you and us. We are bound by our policies to protect the customer's identity and information. All your information, such as your names, phone number, email, order information, and so on, are protected. We have robust security systems that ensure that your data is protected. Hacking our systems is close to impossible, and it has never happened.
How our Assignment  Help Service Works
You fill all the paper instructions in the order form. Make sure you include all the helpful materials so that our academic writers can deliver the perfect paper. It will also help to eliminate unnecessary revisions.
2.      Pay for the order
Proceed to pay for the paper so that it can be assigned to one of our expert academic writers. The paper subject is matched with the writer's area of specialization.
3.      Track the progress
You communicate with the writer and know about the progress of the paper. The client can ask the writer for drafts of the paper. The client can upload extra material and include additional instructions from the lecturer. Receive a paper.
4.      Download the paper
The paper is sent to your email and uploaded to your personal account. You also get a plagiarism report attached to your paper.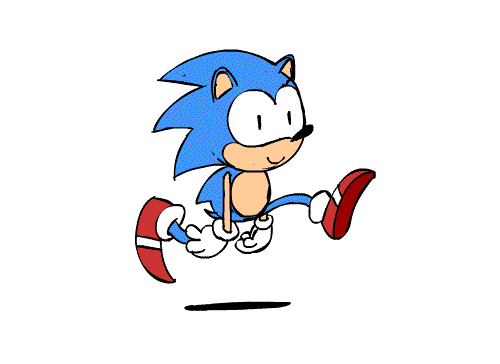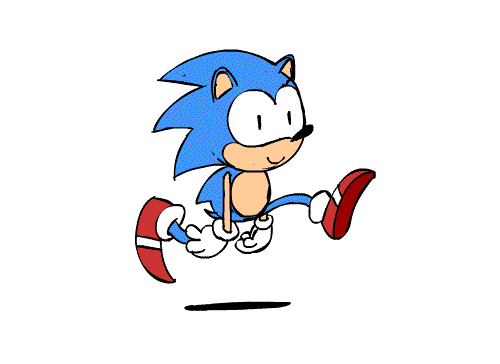 PLACE THIS ORDER OR A SIMILAR ORDER WITH US TODAY AND GET A PERFECT SCORE!!!
---