The portrayal of Autism in the Media
Autism is increasingly becoming more prevalent in the media, with autistic characters being portrayed in some of the popular media channels and movies. Comedies, documentaries, dramas feature Autism is an increased number, which raises the critical question whether media is spreading autism awareness in a positive approach.
Reality TV and TV Documentaries
Don't use plagiarized sources. Get Your Custom Essay on
The portrayal of Autism in the Media
Just from $9/Page
There are relatively few autism-related docudramas or documentaries on TV (despite few mainstream films and Indie movies) the documentaries that feature Autism fall into one of the following groups:
The use of movie-based methods to explore the autism condition. The documentaries also depict abnormal thought processes, interactions, and sensory experiences. For instance, 'Temple Grandin is a special biographical documentary that is purposely made-for-television, which Clare Dane as the main star.
Other films explore how autism condition affects friends and family. An example of these films includes 'For Peete's Sake – TV series that explores the lives of Rodney Peete and Holly Robinson. The documentary is a description of the impact of a child's Autism on friends and family (Burks-Abbott et al., 2017).
Many other documentaries explore the heartfelt struggles of autistic individuals and how their families fit in their lives.
An example of this is the 'Aspergers in Love – the PBS documentary. However, these shows and documentaries have their purpose and wide following. Nonetheless, the reality is that the majority of audiences of these shows are the people who interested in knowing about Autism. Therefore, the 'autism community' are not the primary target of these documentaries.
Why Comedies and TV Dramas Feature Autistic Characters
Beginning in the 1990s, every television network has had its share of thrilling TV shows. All these shows were excellent and featured the urban life, for instance, 'The Rockford Files.' However, now writers and producers want more genre varieties. For this reason, they have established films and shows with types of personal qualities that feature unique themes and characters. For instance, 'The Good Doctor' is an as classical medical drama that predominantly features autistic characters with savant syndrome. The film is a sort of drama/drama, which is a typical teenage genre. It majorly explores the autism spectrum condition(Burks-Abbott et al., 2017). However, there is nothing special about the format or style of the show. The 'Good Doctor' is an exploration of medical mysteries, of which the characters spend their lives solving – Shafer Sophie, who works with the ProSocial (social-impact film), argues that 'The Good Doctor' is an atypical film that raises the issues that are common in the autism community. Commenting about the film, Shafer Sophie noted that the creators of 'The Good Doctor' intended to introduce a new lens and disperse the usual old storyline. They also wanted to create diversity in Hollywood and thus feature minority characters in general: people of color, female leads who are trying to swerve towards enhancing inclusive representation and casting of characters from every walk of life. Individuals with autism spectrum disorder are the primary focus of these films.
It is arguably true that Hollywood is increasingly pushing for more representation and inclusivity of all people diversity. However, most of these shows are not exclusively about Autism but true-and-tried TV classics that only feature autistic characters just to enhance buzz of the film, spark new interests, and offering charming comedy or drama. It is not surprising, therefore, that comedies and TV dramas are not a true reflection of a perfect picture of what it feels to live with Autism(Burks-Abbott et al., 2017). Even well-intentioned and well-researched characters, producers, and writers must are forced to bend their crew to the requirements of the plotline, genre, and number of minutes.
Diagnoses of the TV Characters struggling with Autism
In this recent past, TV and documentaries have been featuring characters with Autism. For instance, the 'Atypical' is a show that features Sam – the character with Autism. The character undergoes complicated diagnosis, which forms the central part of the show. Essentially, Autism is a typical standard nature of television shows, which creates a similarity to the Geek and Nerd stereotype. One common thread runs through many of the TV shows featuring autism characters(Burks-Abbott et al., 2017). Many individuals diagnose the autistic characters primarily based on their individual qualities, including:
Social cluelessness – ranges from asking socially meaningless questions and arguing about misconceived facts
Intelligence – TV shows portray autistic people as highly intelligent. Virtually, all autistic characters are either highly intelligent professors or students.
The old way of behavior or speaking – (typically looking old fashioned, or sounding uncool)
Geeky hobbies such as computer technology, physical science, science fiction or math
Uncomfortable with social activities like attending parties
Impact of TV shows on People with Autism
The effect of TV shows and films has been inconsistently negative and positive for people with Autism and their families. Critical reviews of these TV shows and movies have been controversial. For instance, documentaries and shows including Atypical have received negative and positive reviews (Conn & Bhugra, 2016). The popularized image of Autism and autistic people are practically based on inaccurate and falsified representations.
Fiction
Since the 1980s, fiction depiction of people with Asperger syndrome, Autism, and other such ASCs are frequently shared in the media spectrum. Public perception of this condition is typically based on the fictionalized portrayals in biographies, novels, TV series, and movies. However, the depiction of the autistic people and autism condition in media are constructed in a manner that is pitiful to the general public because their exact viewpoint is not discussed or explored, which leave the people without fully understanding the autism diagnosis. For instance, media portray autistic characters as the extraordinary individuals who can solve complicated mathematic problems without the use of a calculator, and the public can wrongly understand this as an ability collective in Autism(Conn & Bhugra, 2016). McGrath James argues that autistic stereotype has been successful in science and math.
Non-fiction
'Children of the Stars' are a unique documentary exploring children living with Autism. The documentary is set in China and examines the challenges experienced by families of children living with Autism. The Musical: Autism is another film about autistic people. The film feature children are writing and rehearsing a stage production. The movie has been nominated and won many awards like Emmy Awards. The movie is about a 'Miracle Project,' an organizational institution that focuses on offering creative avenues for people with Autism (Garne et al., 2016). 'The Horse Boy' is a documentary and book, which explored the family of Isaac as they leave their country to Mongolia.
Understanding Media Depiction of Autism Spectrum Disorder
It is irrefutable that the medial depiction of minorities directly relates to the general representation of autistic people. Every news article, TV shows, and advertisement contradicts or perpetuates popular stereotypes. The mainstream media is experiencing increased diversity, and with enhanced representation of Autism. Although the media's diversification of Autism is advantageous, the media is failing to accurately and holistically depict the real picture of autism condition (Garne et al., 2016). For instance, the press has a niche perception of Autism. Savants and males are increasingly depicted in the media's portrayal of Autism, and this recycling portrayal of the condition perpetuates common autism misconception.
Autism spectrum disorder is categorized as a disorder that affects communication and behavior.  The condition is classified as spectrum autism because there are many autistic people. Nonetheless, Autism Spectrum Disorder manifests with repetitive and restricted behavior, communicating, and other social challenges (Jordan, 2014). There are three main divisions when it comes to Autism Spectrum Disorder: pervasive developmental disorder, Asperger syndrome, and autistic disorder. The autistic condition includes individuals with difficulty communication skills, language problems, and intellectual disability.
There are wide ranges of movies and shows that represent Autism Spectrum. Some of these movies include Rain Man and shows such as Big Bang Theory. Every film has a particular nuance that makes their depiction of autism spectrum special, but with the recycled portrayal. However, a common thematic idea is the repetitive depiction of men with savant autism syndrome. For instance, Rain Man depicts a man with Autism as a man with unbelievable abilities. Representation of Autism has been arguably successful in dispelling some myths and misconceptions regarding people with Autism Spectrum Disorder. These representations show that people with Autism can function effectively and excel in life. However, the depictions only show one side of life – men are not only people with Autism, and not all individuals with Autism having spectrum disorder (Jordan, 2014). The mainstream media only focus on savant syndrome.
Additionally, ten percent of Autistic persons have autism spectrum disorder – the media depict this broad population as a portrayal of the overall spectrum. This is the only technique the press has been able to picture as more 'relatable' or 'accessible' to the broad public. Regardless of why the reason is focusing on this specific area of Autism, its consequences are exceedingly debilitating (Young, 2016). This has created an unrealistic depiction of Autism and portrays autistic people as abnormal individuals. For instance, every representation of a person with Autism is played the main character, and this has perpetuated a common perception that women are not affected by the condition. This has resulted in autistic females not being diagnosed and thus developing misdiagnosis of signs later in their life.
It is arguably true that the media's portrayal of the autism and autistic people does not represents the group in actual reality. for instance, an people with autism can come from different social groups ranging from ethnicities, races, genders, occupations, sexualities or even have varying medical issues, despite that some of these groups are simpler and easier to represent. It is noteworthy that autistic people are special group of people; there are those who are experience vast problems and severely impacted and others who diagnosed with the condition but are leading normal, typical lives. Given the higher numbers of autistic people and numerous types of diagnoses involved, it is not practically possible to depict all the aspects of the condition through film characters and televisions. Although not every autistic individual's store can be told through the medial channel, it is the responsibility of the media to try and ensure that their representation of the condition is accurate and truthful. Films and televisions on what they decide or choose highlight and illustrate concerning autistic people and autism in general in their special programs. However, not the media's fault that the condition has wide ranges of types and characteristics, which are challengingly problematic to explore. Despite this, the media usually exhibits relatively few types of the autism condition, and this cannot be termed as true representation. In contemporary television shows and films, there are considerable types of presented autistic characters: the savant/magical, the quirky/different persons, the characters with unlabeled/undiagnosed behavioral tendencies, and the autistic individuals whose depiction is usually based on normal, realistic persons.
Normally, the Autism Spectrum Disorder manifests in numerous, varying ways, and this can be through distinct behaviors and characteristics; media, however, has a tendency of consolidating autistic characters into four unrealistic and special categories as discussed above.
For instance, the savant/magical categories can be perceived in the television shows such as Levinson Barry's film 'Touch'. On the other hand, quirky/different characters are explored and represented in the Naess Peter's 'The Whale and Mozart'. The undiagnosed autistic individuals with unlabeled or unidentified characteristics are portrayed in Meyes Menno's 'Martian Child. Nonetheless, more truthful depiction of the autism condition are shown Mayer Max's Adam and Jackson Mick's HBO 'Grandin Temple. Collectively, all these movies have one special characteristic – they depict their autistic characters as high/super-verbal and functioning, which is not normal in the autism people.
Actually, in 2007, only twenty percent of people with autism were reported to be highly intelligent people, and others depicted as highly functioning individuals. However, the statistic report did not include the persons with Asperger Syndrome. Contrary to this report, the 'highly intelligent autistic persons are relatively few than it is portrayed in the media.
Mainstream television and films drastically fail to represent the autism condition as a spectrum disorder. Instead, the media shows little ranges in mannerism, behavior and level of intelligent or creativity.
Documentary movies and documentaries including Taylor Cross, Henry Corra's George and Bowers Keri's 'Normal People are Scary, depicts the autism condition accurately – they usually film and feature interviews with real-life individuals. However, these documentaries have their own biasness and limitations.
It is practically impossible for one type of media to encompass to portray all Autism Spectrum Disorder's manifestations. Nevertheless, it is challengingly difficult to show or represent as many characteristic types as possible, particularly in realistic nature.
Savant/magical autism people
The first of the unlikely/unrealistic depiction categories is the savant/magical. These autistic characters are portrayed as absolutely and abnormally intelligent, as many autistic people usually are. The magical savant autistic characters (as featured in movies) have extraordinary abilities, and owing to the nature of diagnosis, these people elevate the autistic individuals from having negative disorder to having a positive disorder, which makes them interesting and special than the normal person. This typical characteristic is same to the autistic savant, which means that an individual with low level intelligence tends to have special abilities beyond what can be considered as normal for an average, typical intelligent individual. Although a savant is a possible, real element dominant in many of the autistic people, it cannot be considered as a norm in the autism community.
Despite that the 'Touch" (autistic film) portrays savant characteristic behavior, the character is shown to have an aspect of the magic. For instance, the film's pilot episode starts with a monologue conversation as communicated over montages of numbers, which are being written, assorted, galaxy people all over the globe, and finally, a small boy scribbling in his booklet. Though it is clear that the person recorded speaking in the pilot is a small boy, when the audience finally see him, he is silently sitting in his chair. The boy greets the audience and begins telling people about his life via a voiceover. He says that he was born 4,000 days ago on July 27, 2003, and thus he has been only alive for 12 days, 5 months, 24 days and 16 hours and in all those period he has never uttered a single word. At this moment, the audiences note that the boy (who goes by the name Jake) is nonverbal but is intelligently endowed to speak in inner voice even though with complicated knowledge and sophisticated language.
In the ensuing scene, the viewers are introduced to the boy's father who goes by the Martin, an airport employee. Martin starts collecting a box full of old cell phones from 'lost and found' container. Martin explains to the audience that Jake very much lover to dismantle the phones, and it is at this moment that one of the phones rings. Martin receives its and have a chat with a man who speaks in desperation saying that he needs his phone back. Martin is determined to help the man but gets distracted his phone cellphone, and let go off the phone to the conveyor belt. This story only makes a comeback to illustrate Jake's extraordinary abilities. Martin receives a call from the principal where he is informed that his son has escaped for the fourth time. Throughout the first episode of the show, Jake is portrayed as a boy who exhibits criteria of Autism Spectrum Disorder in the DSM-5, which is a deficit in emotional-social reciprocity, non-verbal communicational and behavioral tendencies useful for maintaining and developing relationships and social interactions. Specifically, Jake is shown as a boy who has increased aversion or craving for maintaining physical contact, and frequently avoids making eye contact with his father. He has no interests with his schoolmates or family members. When a lady from the Family and Child Services comes to their home to conduct autism diagnosis on Jake, his father makes it clear that his son is all fine, despite symptoms being apparently obvious. Martin strongly believes that his son is trying to make a human conduct through his magical numbers, and thus his behavior should not be diagnosed.
The stereotype of the autism and autistic people posing extraordinary abilities is prevalently depicted in the film. For instance, on the course of the pilot episode, the storyline of Martin and his son, the teenager in Baghdad, the mourning mother in Tokyo, the former firefighter, and the promising musician in Dublin are all depicted to be interconnected through Jake's ability of technology and numbers. While he is doing a research on 'Technology and Mutism,' Martin come a across a website for a Teller Institution – 300 address. He visits the address and meets a psychologist who informs him that his son is not highly talented in mathematics (savant capability in autistic people) but he is spiritually connected the entire universe and nature, as illustrated by hi mathematical skills. The man tells Martin that his son is capable of seeing and heating things inaudible in other people. He is moved by this awakening and chooses to believe the man. He now begins following nonverbal orders his son lays out for him, and he manages to save a group of children from a burning vehicle. Martin is convinced that his son possess extraordinary abilities that are beyond what can be considered normal for an average human being. Touch film deserves credit for portraying of the severe depictions of Autism Spectrum Disorder by the media. The film's characterization of autism not only illustrates savant abilities which are not common, but goes beyond and includes magical skills, due to Jake's autism and special perspective on his life.
One of the most well-known and famous autistic characteristic is Hoffman Dustin's Raymond in 'Rain Man'. Although the character is the movie's titular character, his brother Charles (as played by Tom Cruise) is depicted as the protagonist in the film. The film explores the life and habits of Charles as he sets out to finds out what caused the death of estranged father, and knows who should be the inheritor of his estate.
References
Burks-Abbott, G. (2017). 16 Mark Haddon's Popularity and Other Curious Incidents in My life as an Autistic. Autism and representation, 289.
Conn, R., &Bhugra, D. (2016).The portrayal of Autism in Hollywood films.International Journal of Culture and Mental Health, 5(1), 54-62.
Garner, A., Jones, S., & Harwood, V. (2015). Authentic representations or stereotyped 'outliers': using the CARS2 to assess film portrayals of Autism Spectrum Disorders. International Journal of Culture and Mental Health, 8(4), 414-425.
Jordan, C. J. (2014). Evolution of autism support and understanding via the World Wide Web.Intellectual and developmental disabilities, 48(3), 220-227.
Young, L. S. (2016). Awareness with accuracy: An analysis of the representation of Autism in film and television. Research Papers, 256.
Adam, Max Mayer, Director; Hugh Dancy and Rose Byrne, Performers.20th Century Fox Home Entertainment, 2009.DVD.
Carpenter, Laura. DSM-5 Autism Spectrum Disorder: Guidelines and Criteria Examples. University of Washington. 2013.
Frith, Uta. Autism: Explaining the Enigma. Oxford, UK: Blackwell. 1989.
George, Henry Corra, Director. Snag Films. Retrieved April 24, 2014, from
http://www.snagfilms.com/films/title/george
Martian Child, Menno Meyes, Director; John Cusack and Bobby Coleman, Performers.New Line Cinema, 2007.DVD.
Mozart and the Whale, Peter Naess, Director; Josh Hartnett and RadhaMitchell, Performers.Millennium Films, 2005.DVD.
Are you busy and do not have time to handle your assignment? Are you scared that your paper will not make the grade? Do you have responsibilities that may hinder you from turning in your assignment on time? Are you tired and can barely handle your assignment? Are your grades inconsistent?
Whichever your reason may is, it is valid! You can get professional academic help from our service at affordable rates. We have a team of professional academic writers who can handle all your assignments.
Our essay writers are graduates with diplomas, bachelor, masters, Ph.D., and doctorate degrees in various subjects. The minimum requirement to be an essay writer with our essay writing service is to have a college diploma. When assigning your order, we match the paper subject with the area of specialization of the writer.
Plagiarism free papers
Timely delivery
Any deadline
Skilled, Experienced Native English Writers
Subject-relevant academic writer
Adherence to paper instructions
Ability to tackle bulk assignments
Reasonable prices
24/7 Customer Support
Get superb grades consistently
---
Are you busy and do not have time to handle your assignment? Are you scared that your paper will not make the grade? Do you have responsibilities that may hinder you from turning in your assignment on time? Are you tired and can barely handle your assignment? Are your grades inconsistent?
Whichever your reason is, it is valid! You can get professional academic help from our service at affordable rates. We have a team of professional academic writers who can handle all your assignments.
Plagiarism free papers
Timely delivery
Any deadline
Skilled, Experienced Native English Writers
Subject-relevant academic writer
Adherence to paper instructions
Ability to tackle bulk assignments
Reasonable prices
24/7 Customer Support
Get superb grades consistently
Online Academic Help With Different Subjects
Literature
Students barely have time to read. We got you! Have your literature essay or book review written without having the hassle of reading the book. You can get your literature paper custom-written for you by our literature specialists.
Finance
Do you struggle with finance? No need to torture yourself if finance is not your cup of tea. You can order your finance paper from our academic writing service and get 100% original work from competent finance experts.
Computer science
Computer science is a tough subject. Fortunately, our computer science experts are up to the match. No need to stress and have sleepless nights. Our academic writers will tackle all your computer science assignments and deliver them on time. Let us handle all your python, java, ruby, JavaScript, php , C+ assignments!
Psychology
While psychology may be an interesting subject, you may lack sufficient time to handle your assignments. Don't despair; by using our academic writing service, you can be assured of perfect grades. Moreover, your grades will be consistent.
Engineering
Engineering is quite a demanding subject. Students face a lot of pressure and barely have enough time to do what they love to do. Our academic writing service got you covered! Our engineering specialists follow the paper instructions and ensure timely delivery of the paper.
Nursing
In the nursing course, you may have difficulties with literature reviews, annotated bibliographies, critical essays, and other assignments. Our nursing assignment writers will offer you professional nursing paper help at low prices.
Sociology
Truth be told, sociology papers can be quite exhausting. Our academic writing service relieves you of fatigue, pressure, and stress. You can relax and have peace of mind as our academic writers handle your sociology assignment.
Business
We take pride in having some of the best business writers in the industry. Our business writers have a lot of experience in the field. They are reliable, and you can be assured of a high-grade paper. They are able to handle business papers of any subject, length, deadline, and difficulty!
Statistics
We boast of having some of the most experienced statistics experts in the industry. Our statistics experts have diverse skills, expertise, and knowledge to handle any kind of assignment. They have access to all kinds of software to get your assignment done.
Law
Writing a law essay may prove to be an insurmountable obstacle, especially when you need to know the peculiarities of the legislative framework. Take advantage of our top-notch law specialists and get superb grades and 100% satisfaction.
What discipline/subjects do you deal in?
We have highlighted some of the most popular subjects we handle above. Those are just a tip of the iceberg. We deal in all academic disciplines since our writers are as diverse. They have been drawn from across all disciplines, and orders are assigned to those writers believed to be the best in the field. In a nutshell, there is no task we cannot handle; all you need to do is place your order with us. As long as your instructions are clear, just trust we shall deliver irrespective of the discipline.
Are your writers competent enough to handle my paper?
Our essay writers are graduates with bachelor's, masters, Ph.D., and doctorate degrees in various subjects. The minimum requirement to be an essay writer with our essay writing service is to have a college degree. All our academic writers have a minimum of two years of academic writing. We have a stringent recruitment process to ensure that we get only the most competent essay writers in the industry. We also ensure that the writers are handsomely compensated for their value. The majority of our writers are native English speakers. As such, the fluency of language and grammar is impeccable.
What if I don't like the paper?
There is a very low likelihood that you won't like the paper.
Reasons being:
When assigning your order, we match the paper's discipline with the writer's field/specialization. Since all our writers are graduates, we match the paper's subject with the field the writer studied. For instance, if it's a nursing paper, only a nursing graduate and writer will handle it. Furthermore, all our writers have academic writing experience and top-notch research skills.
We have a quality assurance that reviews the paper before it gets to you. As such, we ensure that you get a paper that meets the required standard and will most definitely make the grade.
In the event that you don't like your paper:
The writer will revise the paper up to your pleasing. You have unlimited revisions. You simply need to highlight what specifically you don't like about the paper, and the writer will make the amendments. The paper will be revised until you are satisfied. Revisions are free of charge
We will have a different writer write the paper from scratch.
Last resort, if the above does not work, we will refund your money.
Will the professor find out I didn't write the paper myself?
Not at all. All papers are written from scratch. There is no way your tutor or instructor will realize that you did not write the paper yourself. In fact, we recommend using our assignment help services for consistent results.
What if the paper is plagiarized?
We check all papers for plagiarism before we submit them. We use powerful plagiarism checking software such as SafeAssign, LopesWrite, and Turnitin. We also upload the plagiarism report so that you can review it. We understand that plagiarism is academic suicide. We would not take the risk of submitting plagiarized work and jeopardize your academic journey. Furthermore, we do not sell or use prewritten papers, and each paper is written from scratch.
When will I get my paper?
You determine when you get the paper by setting the deadline when placing the order. All papers are delivered within the deadline. We are well aware that we operate in a time-sensitive industry. As such, we have laid out strategies to ensure that the client receives the paper on time and they never miss the deadline. We understand that papers that are submitted late have some points deducted. We do not want you to miss any points due to late submission. We work on beating deadlines by huge margins in order to ensure that you have ample time to review the paper before you submit it.
Will anyone find out that I used your services?
We have a privacy and confidentiality policy that guides our work. We NEVER share any customer information with third parties. Noone will ever know that you used our assignment help services. It's only between you and us. We are bound by our policies to protect the customer's identity and information. All your information, such as your names, phone number, email, order information, and so on, are protected. We have robust security systems that ensure that your data is protected. Hacking our systems is close to impossible, and it has never happened.
How our Assignment  Help Service Works
You fill all the paper instructions in the order form. Make sure you include all the helpful materials so that our academic writers can deliver the perfect paper. It will also help to eliminate unnecessary revisions.
2.      Pay for the order
Proceed to pay for the paper so that it can be assigned to one of our expert academic writers. The paper subject is matched with the writer's area of specialization.
3.      Track the progress
You communicate with the writer and know about the progress of the paper. The client can ask the writer for drafts of the paper. The client can upload extra material and include additional instructions from the lecturer. Receive a paper.
4.      Download the paper
The paper is sent to your email and uploaded to your personal account. You also get a plagiarism report attached to your paper.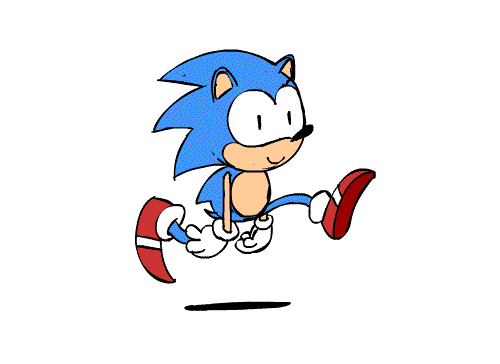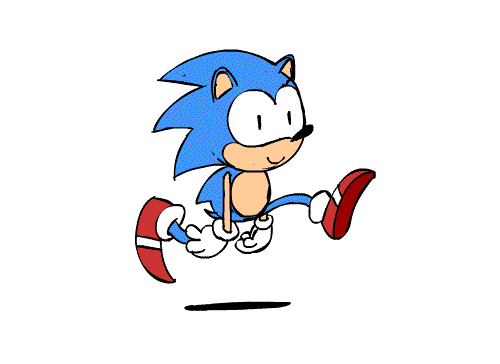 PLACE THIS ORDER OR A SIMILAR ORDER WITH US TODAY AND GET A PERFECT SCORE!!!
---