Electronic Cigarettes International Group (ECIG) is an international producer, distributer and retailer of e-cigarettes, e-liquids, and vaporizers with outlets and kiosks in several countries around the world as well as online stores. The company has steadily been growing over the past two years with sales approaching $20 million per quarter in 2016 (SA Transcripts, 2015).
Dan O'Neill replaced Brent Willis as CEO and President of ECIG on January 9, 2015. Dan O'Neill's record of experience as CEO of Molson's and top leadership positions at Heinz and Star-Kist suggests that ECIG is positioned under uniquely qualified leadership for the first time since its creation (it was under Willis that company's share price plummeted to its current record lows). With the reduction of debt and the one-time write-off of losses taken by O'Neill in his first year as President, the company has pivoted for better years (Hoogervorst, 2012).
Don't use plagiarized sources. Get Your Custom Essay on
The Electronic Cigarettes International Group Paper
Just from $9/Page
The electronic cigarette and vaping market is primed for expansion. Wells Fargo analyst Bernie Herzog has suggested that it could reach in the tens of billions of dollars in revenue by 2017. Between 2012 and 2013, e-cig sales reached more than $600 million (Giovenco, Hammond, Corey, Ambrose, Delnevo, 2014, p. 14). Bloomberg predicts that ecig sales will match or "exceed those of traditional cigarettes by 2047" (Goodman, 2013).
ECIG is a non-traditional electronic cigarette and vaporizing company with retail shops and kiosks in the UK and USA as well as an online store for each of its various brands, ranging from the popular VIP brand to the FIN and Vapestick brands. VIP is a major seller in UK, with more than 100 kiosks established in high traffic locations, including in and around major metropolitan areas like London. FIN has recently been launched in America and has quickly expanded to more than 5000 locations nationwide. The products do not come with warranties or have significant life cycles. New product development consists of identifying the latest advancements in vaporizing technology and utilizing this to appeal to individuals looking to quit smoking (SA Transcripts, 2015).
Pricing is competitive and ranges in products from a few dollars/pounds for disposables and e-liquids to higher ranges of twenty or more dollars. Kits can range from $50 to $200 depending on their level of qulaity. This pricing is competitive with other brands in the market. Because ECIG is already well-established in the UK it looks for more penetrative pricing in the U.S.A. and establishing value-based pricing guidelines.
ECIG looks to compete with other brands through non-traditional channels as well as by supplying the best vaping experience to become the number one brand in the world.
ECIG currently faces competition from Blu Cigs as well as UK brands like V2 and Apollo. But ECIG's Vapestick consistently ranks in the UK as a top ten starter kit and recently was voted best starter kit by an independent reviewer.
Restructuring its debt and distribution channels has been the main focus of ECIG over 2015. With profits increasing quarter-over-quarter throughout this year and SKUs being reduced to a more tolerable level, the company has essentially turned itself around under O'Neill's leadership, emphasizing target markets, better accounting and distribution, lowering costs, and raising visibility.
Issues ECIG Should Consider When Trading Across Borders
The company needs to consider social, economic and political issues when trading across borders. The most relevant social issues would be related to laws, rules and regulations regarding e-cigarettes and vaporizers, as in some countries these devices are illegal to sell (in India, for example, and in Egypt). Thus, expanding into former British colonies would be an ideal situation for brands like VIP, which is very successful in UK and would be likely to have a similar impact in India — but because of the social condition and orientation of the government towards vaporizers (they are viewed as a conduit to drug use in India) these regions are not viewed as target regions at the time but rather as "trouble" places to be avoided (Kotler et al., 2003).
Political issues are also a going concern, as politics and economics are so interwoven, especially as the former is responsible for legislation that regulates the latter. Politically, there is concern in regions like the U.S. where FDA regulation is still expected. Any announcement that could cause stress or volatility to the sector would be seen as a negative, especially to the stock price of ECIG. As the company has issued more than 300 million warrants to lenders in exchange for capital, driving investors to the stock is an imperative (without a boost in liquidity, the warrants will not be exercised and the injection of capital that would result would be missed by the company). Thus, ECIG's current commitment to the U.S. market is not nearly as significant as it is in the UK. Considering though that the UK health administration has issued a report stating that vaporizers are 95% healthier for smokers than traditional tobacco cigarettes, it is easy to see why ECIG operates the majority of its non-traditional venues (kiosks) in the UK: the government and the society are more welcoming of the sector. Should such a climate emerge in other countries where vendors are receptive to ECIG's business model, an opportunity for growth would be evident.
As for economic concerns that the company facings when trading across borders, these are more complex, considering the nature of currency volatility in recent years. ECIG has already suffered from currency devaluation in its trading across borders and accounted for a substantial loss in quarterly profits in Q4 of 2014. Today, there are a number of methods it may pursue in order to reduce exposure to currency volatility as it seeks returns from business in European, Asian and American countries. The various forms of foreign exchange (FX) exposure that ECIG should consider are addressed in the following:
Transaction exposure risk may be defined as "cash flow risk" and is associated with the impact of FX rate moves on exposure due to transactional accounts, regarding exports, import or dividend repatriation: and FX "rate change in the currency of denomination of any such contract will result in a direct transaction exchange rate risk" (Papaioannou, 2006, p. 4), thus impacting ECIG in terms of affecting the inflow and outflow of cash over a given period.
Translation risk may be defined as the FX rate risk associated with the balance sheet of an ECIG's holdings. The notion is that exchange rates affect the value of a subsidiary in a foreign country and in instances where the subsidiary is consolidated to the parent balance sheet, the risk becomes translational. The way to measure this risk for a company is by assessing the net asset exposure and measuring it against potential FX moves.
How translation exposure might impact the operations of ECIG is in the consolidation of financial statements: various regulations will doubtlessly impact the parent company, as its international headquarters are in Denver, Colorado; therefore, a different method of translation will occur — whether taking the average FX rate for a given period or the rate at the close of the period. This makes a difference because as statements of income typically translate at an average FX rate, a balance sheet translation exposure could be in terms of the rate that prevailed at consolidation (Papaioannou, 2006, p. 4).
Economic exposure may be defined as FX rate moves that impact the ECIG's valuation of predicted operating cash flow. This risk would impact ECIG in terms of revenue and how revenue is affected by FX rate alterations. Operating expense is also an issue that is impacted. Thus, both sales and costs are considered in economic exposure/risk. ECIG's strategy for managing this exposure would depend upon the current valuation of future cash flow (both of parent and subsidiary companies) and the sort of currency risk associated with these markets and their operations.
As Dominguez and Tesar (2001) illustrate in their analysis of the impact of exchange rate moves on corporate value, a number of factors are important in assessing how a firm can best manage its exposure. First, choosing the rate of exchange is pivotal and incorporation of a "trade-weighted exchange rate" is more likely than not to cause the exposure to be understated. Second, exposure estimates change in relation to conditioning, whether value- vs. equally-weighted-based or international index based. Third, risk limitations are not identifiable by high variance random variables but risk does, however, increase in proportion to the return horizon.
Hedging strategies that ECIG could apply to manage its exposure to each of the three types of exchange rate risk stated above would necessarily incorporate some consideration for the various factors relating to its FX exposure.
Transaction exposure can be hedged in order to maintain cash flow/earnings, which ECIG will want to preserve based on its own assessment of future exchange rate moves. Selective or strategic hedges can be performed depending on this assessment. A tactical hedge would include reducing transaction exposure due to short-term receivables/payables. A strategic hedge would include reducing exposure due to long-term accounts. An alternative to both is a passive hedge that is defined as a single hedge for a regular duration of time without regard for FX alterations. In other words, a passive hedge strategy involves no consideration of currencies involved. While any of these hedges may be beneficial to ECIG, assessing the factors that impact its value with respect to exchange rate movements is the best way to protect itself against losses incurred by FX moves of the sort that happened at the end of Q4 2014 — just before Dan O'Neill took over as CEO and President of the company. Other points to consider in terms of trading across border are hedging strategies that ECIG could utilize so as to reduce its exposure and prevent a similar occurrence from happening in future quarters.
Instruments that can be utilized in such hedges include forward contracts, futures contracts, synthetic forward contracts, and options (Bodnar, 2015). One way to determine which instruments to employ is to evaluate the cost/cash flow adjustments for each, and as each method of hedging involves unique cash flow types over unique time periods, the valuation or trend of the market is also a factor that should be considered. An efficient market will determine the level of risk and option premiums will be viewed as the expected discounted value payoff.
Translation exposure can be hedged to avoid potential or sudden currency movements that might weigh substantially on net asset valuation. This exposure is especially important to consider with longer period FX risks, including subsidiary values, debt structures and investments abroad, which ECIG has in several countries throughout the world. The main way to hedge for translation risk is to hedge the net assets of the subsidiary company that is likely to be impacted by FX moves against the interests of the parent company — for example, ECIG's VIP kiosks in Europe, Asia and in America. In so doing, a model of optimization may be employed that considers currency exposure. Again, a tactical hedge may also be utilized. However, if FX rates do not move as expected, the volatility impact on earnings/cash flow could be unfavorable. In this case, it is important to determine whether the costs of a translation hedge outweigh the costs on no hedge strategy whatsoever. In some cases, where costs are indeterminate, a passive hedge may be the only viable method of protecting against loss.
Hedging against economic exposure depends upon how one measures its risk. The possible affect of rate moves utilized in the prediction of ECIG's profit-loss stream throughout a time duration is one way to assess this exposure. Netting over markets may offset some consequences of movement, but ECIG may also prefer to hedge by borrowing to finance operational costs in the foreign currency of the most inflation among the subsidiaries. Treasuries thus offer a complex solution utilizing an optimization model, and in fact such a model can be utilized in any exposure type hedge, so long as the company has a view of currency valuations for a given time length.
When a country pegs its exchange rate to another more stable foreign currency, it appeals to foreign investors and corporations, especially if the peg is the currency of that particular corporation's parent company. This is certainly true for ECIG. A fixed exchange rate also tends to have a positive implication for multinational corporations because it allows them to participate directly in foreign investments and not have to worry about movements of exchange rates. Fixed exchanges allow for currency conversion of foreign income to the parent company's national currency (USD) without concern that price may degenerate over a certain period. In fixed or pegged rate countries, the implications are more positive than in other regime systems, such as free-floating rates which fluctuate with market volatility (Maduro, Fox, 2007).
Pegging to a strong currency, such as the dollar, can limit exchange rate risk, but there may be an impact in terms of import-export valuation, and with the advent of currency wars in recent years, the situation is much more volatile than before, as no country's currency appears safe. As central banks take efforts to stabilize currencies and export deflation, the situation becomes tentative and requires careful monitoring of political and economic trends. Surging nationalism in various parts of the world may also impact these considerations substantially. In short, a number of factors must be considered, from social to economic and political (Dohring, 2008).
Considerations ECIG Should Make When Trying to Create a Social Impact
The shift away from harmful tobacco smoke to a cleaner, safer vaporizing experience puts ECIG in position to profit from progressive attitudes towards a technological approach to safer smoking habits. At the same time, ECIG has an opportunity to stake a position within corporate social responsibility (CSR) in terms of addressing the shifting changes in social attitudes towards vaporizing as a healthier alternative to smoking. Vaporizers and electronic cigarettes have been cited by UK researchers and scientists as being 95% less harmful than tobacco cigarettes in a study that has given a tremendous boost to ECIG's level of confidence (Public Health England, 2015). This is what O'Neill has made the focus of his CSR campaign. Taking advantage of the findings of England's health administration is and should be a top priority for ECIG especially with VIP positioned so strongly throughout the UK.
ECIG in fact recently completed a direct marketing campaign that involved giving away 10,000 free start-up vape kits to customers. The giveaway was launched on 9 December 2015, on Wednesday evening and the response was overwhelmingly popular. Customers were given an access code via an advertisement that aired on ITV1 (a UK TV channel) prior to a new episode of Prey. Within hours, the ECIG website was overloaded with customers attempting to utilize the code to acquire their free start-up kit (VIPCIG, 2015). The purpose of the marketing campaign was to introduce new users to vaping in time for the New Year to take advantage of New Year's resolutions that people often take to quit smoking (Gwynn, 2015).
The media strategy was to use broadcast television to advertise VIP vaping — something that had not been done on television ever before in the UK (cigarette ads on TV had been off air for years). The spot was not only appealing to vapers but to traditional smokers. By riding on the coattails of the recently published study, VIP was able to appeal to smokers who are now more likely to view vaping as a way to quit smoking traditional cigarettes — an alternative to nicotine patches or gums and a more likely successful alternative since it mimics the act of smoking and still delivers a level of nicotine without any additives or tar that is bad for lungs (Cancer Research UK, 2013).
An interactive marketing analytical framework was utilized by ECIG to monitor the success of the ad campaign. The giveaway of 10,000 units virtually overnight indicated immediately that the campaign was an overwhelming success — so overwhelming in fact that the website was bogged down by users attempting to get their free vape kit. ECIG communicated directly with users via phone lines and Twitter, urging users to keep trying as associates were working on the website to keep it live throughout the response to the promotion.
In this manner, the response was measured directly via users who entered the code for a free vape kit, and indirectly by users who later purchased the kit at half-price over the course of the next week. Still further indirect monitoring was performed by assessing the sales growth throughout the end of the final quarter of the year, measuring this performance against the performance of a quarter prior and a year prior. Contacts were also amassed via registration — which means that 10,000 customers were entered into VIP's database, potentially expanding its list of prospect and future clients exponentially. Return clients could therefore be monitored by email and shipping address for clients who returned to the website store to purchase more e-liquid for their vape kit. In short, several steps in the monitoring process were available to ECIG.
In terms of media usage and demographics, the target audience is younger, in the 18- to 35-year-old range, but also includes anyone of any age who is looking for a healthier lifestyle without giving up their smoking habit. Vaporizing is considered a much healthier alternative in the UK. Indeed, ECIG faces competition from Blu Cigs as well as UK brands like V2 and Apollo. But ECIG's Vapestick consistently ranks in the UK as a top ten starter kit and recently was voted best starter kit by an independent reviewer (Vapestick Ranked the UK's No. 1 E-Cigarette Brand, 2015). This ranking is promoted in shops and online.
ECIG can also make a social impact by dedicating itself to quality in a sector that is becoming more health conscious as a result of studies performed in which the chemicals used in e-liquids have been associated with "popcorn lung" (Chaudhuri, 015). Before there was any governmental oversight or regulation of the e-cig industry, companies could import their e-liquid for cheap from Asia. For the moment in some markets they can still do this. For example, in the U.S., regulation is still pending and so companies do not have to follow tight controls yet regarding quality. In the UK however, VIP is dedicated to delivering a quality product. That is why ECIG should switch to using e-liquids that are only manufactured in the UK or the U.S.A., as regulations can be more strictly followed in these regions than in China. These liquids would be tested and made according to guidelines given by the UK regulating committee or USA's FDA. This would also ensure the highest quality in the product that customers will be vaporizing.
Why should ECIG do this? Many articles have been written especially by opponents to vaporizing. Warnings have been given about how vaporizers can give "popcorn lung" to users (Chaudhuri, 2015). This is because early vaporizers used chemicals that were associated with the kind used in microwave popcorn that have been linked to lung problems in workers who inhaled this chemical (Allen et al., 2015). But e-cigarette producers like VIP under its parent company have switched to being more quality conscious in order to give consumers a healthy experience, as evidenced by their direct marketing campaign.
ECIG should promote the concept that vaporizers can help people stop smoking and that this is the big appeal for users who want to be healthy. Using chemicals that would be bad for them in the e-liquid would be self-defeating, so they do not use them. VIP is a serious commercial company that is on course to make 100 million pounds in 2016 (ECIG Financial Report, 2015). If ECIG and VIP were not dedicated to quality, they would not be a top-selling producer of e-cigarettes and vaporizers like they are. The numbers speak for themselves. This is one aspect of the company that should be exploited to the fullest.
In fact, because of the social concern about e-cigarettes and vaporizers in the U.S., care should be given to changing this social perception in order to take advantage of the U.S. market. O'Neill has focused on adopting a method of CSR that was geared towards providing a quality product that was associated with helping people to quit smoking rather than toward recreational drug use, as "vaping" is typically connected in the U.S. because of states like Colorado where recreational marijuana is legal to sell. In the UK, however, the new study by the UK showed that vaporizers are a good thing and O'Neill saw the importance of linking VIP with this new health trend and scientific study. This study was promoted on the ECIG and VIP websites and used in conjunction with marketing campaigns to show that using VIP was a healthy decision for people trying to stop smoking. Plus, the company has shown that it does not use the "popcorn lung" chemical in its e-liquids and is therefore not associated with this particular risk.
Another risk that is often shown in media, especially in the U.S., however, is the risk of vaporizers exploding in someone's face. Dan O'Neill was asked about the quality of ECIG products in the third quarter conference call and he stated that their devices do not blow up (SA Transcripts, 2015). What the media leaves out in these inflammatory reports is that the devices that blow up have been tinkered with so that the coils allow the users to blow bigger smoke rings. Therefore these devices are not regulated the way that VIP and ECIG devices are. So there is no question of quality or safety with the devices either.
The traditional concept of smoking is what ECIG should consider next. Using vaporizers is very different from smoking tobacco cigarettes. In fact, the only similarity that the two have is that both are "smoked" — but the former utilizes what is essentially flavored water (with or without nicotine). The latter contains harmful tar and tobacco that can cause cancer in the lungs and leave an odor on clothes and fabrics. It is also more socially unacceptable than ever before, with so many states and countries banning public smoking of cigarettes. Therefore, ECIG could certainly fill a void that has opened in this arena. Indeed, it is now more focused and controlled and geared towards providing consumer-friendly quality products. As VIP maintains on its website: "There are no stale tobacco odours. Your body, home, office and car can be free of ash, cigarette butts and tobacco smoke, thanks to this ingenious device." That shows that it is concerned for its customer's desire to get away from all the bad parts associated with traditional tobacco products.
What to Do to Enhance the Business
ECIG needs to boost its advertising not only to increase sales but also to attract investors. The more awareness that company raises, the more it will be seen as a viable vehicle for long-term investment, considering the expected growth within the sector according to Wells-Fargo. This can be achieved through a variety of initiatives, from various applied theory perspectives, such as design theory. Design theory applied to marketing holds that images/advertisements convey an emotional message that can persuade a consumer to purchase the product that a company wants to sell: in this case, those products consist of vaporizers, e-liquids, and e-cigarettes.
From a price theory perspective, the market will reflect the balance between supply and demand. The effect of changes in the supply and demand on the market equilibrium of this product depends on the direction of those changes. If supply increases without demand, the market equilibrium will fall to a lower point on the curve. If demand increases with supply, the point will remain at the same constant level. If demand increases and supply does not, the point will likely rise and the price of the product will increase. If both supply and demand decrease, the market equilibrium will likewise remain constant though there may be a relative decrease in price. To mitigate risk in this regard, ECIG should utilize design theory in order to develop more brand loyalty through a saturation marketing campaign.
Outdoor advertising is one way. By being ubiquitous, outdoor advertising campaigns are able to capitalize on the fact that "people are becoming more and more mobile and are spending more time outside of their homes" (JCDecaux 2011, p. 9). Through digitalization and interaction, these campaigns receive an added value: the ability to capture a tech-savvy audience on the go, everywhere it goes, whenever it goes. Mobile device advertising allows marketers to interact with consumers by monitoring trends in web searches, and "street furniture" advertising along with transport and billboard advertising has incorporated digitalization technology to allow for a more effective/modern conveyance of data.
Developing brand awareness and brand loyalty are two of the biggest factors in successful marketing. Establishing either requires an effective campaign that essentially implants the brand in the mind of the consumer in a way that appeals to the consumer's emotions or passions, creating a strong need or desire to want to be a part of that brand — to be identified as someone who partakes of that brand, or to identify oneself as someone who would partake of that brand. This phenomenon is often complex and cannot simply be explained by brand trust or brand efficiency, for brand loyalty will in many cases overrule the loss of either or both, indicating that the consumer's loyalty is based on a deep psychological need into which the market has tapped (Bloemer, Kasper, 1995). The study by Bloemer and Kasper (1995) assesses the complexity of this relationship using quantitative and qualitative analysis and is helpful in appreciating the relationship between consumer memory and cognitive psychology.
Bloemer and Kasper (1995) show that "manifest satisfaction" is more important in the consumer-advertiser relationship than is "latent satisfaction" and that appealing to and/or vivifying a sense of "manifest satisfaction" within the consumer's mind depends on cultivating and/or exploiting the superficial or surface desires of the individual's memory in such a way that brand recognition and loyalty is the end result. Essentially, the marketer establishes a need within the consumer by appealing to some passion and then shows, through marketing, that the brand or product is the only thing that will satisfy this need. Thus, "manifest satisfaction" is the key rather than "latent satisfaction" because the marketer is only really working on a surface level where needs and wants are more easily established and satisfied. Latent desires are less easily identifiable because they are relatively unknown and unseen. The old maxim "out of sight, out of mind," applies in this context — because what is not known or seen cannot be acted upon and if the desire is not appreciated in this sense there can be no expectation of fulfillment. Thus, Bloemer and Kasper (1995) show that advertisers want to appeal to and/or create manifest desires in the consumer because these can then be satisfied more easily, as the psychological need dictates.
What Mullen and Johnson (2013) illustrate in their research is that there is a direct historical link between cognitive psychology and marketing. Aaker and Biel (2013, p. 197) also identify "memory trace" as a significant tool of marketers in their campaigns to help consumers locate brand imagery and brand recognition within their own minds. The researchers focus on campaigns like that of American Express ("Don't leave home without it") to show how consumers receive a "trigger" that ignites a need (in this case, for a credit card) which can be satisfied through consumption of the product (using AmEx). Prior to the interaction with the campaign, the consumer is unaware of or has no need for an American Express and is content to leave home without it because there is no compelling urgency or trigger to prompt him or her to "need" it. The marketer's success is rooted in implanting the "need" within the memory of the consumer and then drawing upon this need with repeated marketing interactions. ECIG should utilize this concept in its marketing strategy, combine it with an outdoor marketing campaign as well as its direct marketing activity in order to establish itself at the forefront of the eliquid/vaporizer/e-cigarette sector in each of its market segments.
Conclusion
In conclusion, ECIG is a growing independent producer, distributor and retailer of electronic cigarettes, e-liquids, and vaporizers in an emerging market sector that could seriously challenge the traditional tobacco market over the coming years. Because of a more health-conscious society, the trend away from tobacco cigarettes to e-cigs and vaporizers could put ECIG at the fore of the sector, if it is able to manage its debt structure, attract investors, shore up capital, manage its risk in FX markets across borders, promote a more attractive vision of its products to consumers, and exploit non-traditional venues (such as kiosks) in other regions outside the UK.
Thus, ECIG has a lot going for it but it also has room to grow and develop. Its share price continues to be too low for serious investors to take advantage of the opportunity. The best way to attract investors is to continue to grow the company and reduce costs. Trading across borders comes into play in this regard and as the company continues to mitigate FX exposure by practicing risk management of transaction, translation and economic exposure, it should benefit from a number of hedging strategies. At the same time, ECIG can promote its CSR policy regarding health consciousness (both in the form of the e-liquids it uses and in its alternative platform for smokers looking to quit traditional tobacco). This is the best way for it to make a social impact and to carve out substantial market share for itself, as a leading provider of the latest product to really help smokers quit smoking.
To enhance itself, ECIG could focus on developing a total marketing strategy that combines outdoor advertising with the applied theory of design to ensure that its visual medium is persuading consumers to try its products. This should coincide with its need to develop brand loyalty and to raise brand awareness. Its direct marketing campaign was a good first step in generating exposure to the campaign and in attracting new users but ECIG should continue to press on this front. Its kiosks are good, low-cost non-traditional means of attracting business and the expansion of these should be another top priority of the company over the coming years. As Treacy and Wierseman's (1993) theories of competitive positioning state, ECIG wants to become a "Master of Two" — that is, offering two value propositions to consumers. In this case, it is a superior product, and ease of access through non-traditional retail venues such as kiosks in highly-foot trafficked areas (plus the online stores).
Finally, ECIG has marketed itself as a quality producer and thanks to regulations given by governments it is able to prove that its e-liquids are safe as it undergoes regular testing. Its products are safely designed too and its management team is in place so as to provide total quality management, which begins at the top with O'Neill. All indications suggest that ECIG is growing and developing quality products and a quality customer-relations team that thanks to ideas like the great giveaway are helping people to quit smoking.
References
Aaker, D, Biel, A (2013) Brand Equity and Advertising: Advertising's Role in Building
Strong Brands, NJ: Lawrence Earlbaum Associates.
Allen, J., Flanigan, S., LeBlanc, M. et al. (2015). Flavoring chemicals in E-Cigarettes.
Environmental Health Perspectives, 122(12): 23-29.
Bloemer, J, Kasper, H (1995) The complex relationship between consumer satisfaction and brand loyalty, Journal of Economic Psychology, 16(2): 311-329.
Bodnar, G. (2015). Techniques for managing exchange rate exposure. Wharton/UPenn.
Retrieved from http://finance.wharton.upenn.edu/~bodnarg/courses/readings/hedging.pdf
Cancer Research UK. (2013). The marketing of electronic cigarettes in the UK. UK:
ISM.
Chaudhui, S. (2015). Study finds e-cigarettes contain chemical tied to 'popcorn lung'.
The Wall Street Journal. Retrieved from http://www.wsj.com/articles/study-finds-e-cigarettes-contain-chemical-tied-to-popcorn-lung-1449681247
Dohring, B. (2008). Hedging and invoicing strategies to reduce exchange rate exposure:
a euro-area perspective. Economic Papers 299, European Commission.
Dominguez, K., Tesar, L. (2001). Exchange Rate Exposure. National Bureau of Economic Research, Working Paper No. 8453.
Giovenco, D., Hammond, D., Corey, C., Ambrose, B., Delnevo, C. (2014). Oxford
Journals: Nicotine and Tobacco Research, 16(12): 14-15.
Goodman, A. (2013). E-Cigarettes Are Smoking Hot — Four Ways to Invest in Them.
Forbes. Retrieved from http://www.forbes.com/sites/agoodman/2013/12/05/e-cigarettes-are-smoking-hot-4-ways-to-approach-them/
Gwynn, S. (2015). Great VIP Giveaway to see 10,000 e-cigarettes handed out. The Grocer. Retrieved from http://www.thegrocer.co.uk/buying-and-supplying/marketing/great-vip-giveaway-to-see-10000-e-cigarettes-handed-out/529168.article
Hoogervorst, H. (2012). FEE Conference on Corporate Reporting of the Future.
Brussels, Belgium. Retrieved from http://www.ifrs.org/Alerts/PressRelease/Documents/2012/Concept%20of%20Prudence%20speech.pdf
JCDecaux. (2011) 2011 Annual Report. [Online]. Available from:
http://www.jcdecaux.com / [Accessed: 29 Nov 2014].
Kotler, P., Haider, DH and Rein, I. (1993). Marketing of Places. Free Press, New York.
Mullen, B, Johnson, C (2013) The Psychology of Consumer Behavior, NY: Syracuse
Papaioannou, M. (2006). Exchange rate risk measurement and management: Issues and approaches of firms. IMF Working Paper.
Public Health England. (2015). E-cigarettes around 95% less harmful than tobacco estimates landmark review. Gov.uk. Retrieved from https://www.gov.uk/government/news/e-cigarettes-around-95-less-harmful-than-tobacco-estimates-landmark-review
SA Transcripts. (2015). Electronic Cigarettes International's (ECIG) CEO Dan O'Neill
on Q3 2015 Results – Earnings Call Transcript. Retrieved from http://seekingalpha.com/article/3669966-electronic-cigarettes-internationals-ecig-ceo-dan-oneill-q3-2015-results-earnings-call
Treacy, M., Wierseman, F. (1993). Customer Intimacy and Other Value Disciplines.
Harvard Business Review. Retrieved from https://hbr.org/1993/01/customer-intimacy-and-other-value-disciplines
Vapestick Ranked the UK's No. 1 E-Cigarette Brand. (2015). Vapestick. Retrieved from http://www.vapestick.co.uk/e-cigarette-blog/vapestick-ranked-uks-1-ecigarette-brand
VIPCIG. (2015). Twitter. Retrieved from https://twitter.com/vipcig
---
Are you busy and do not have time to handle your assignment? Are you scared that your paper will not make the grade? Do you have responsibilities that may hinder you from turning in your assignment on time? Are you tired and can barely handle your assignment? Are your grades inconsistent?
Whichever your reason is, it is valid! You can get professional academic help from our service at affordable rates. We have a team of professional academic writers who can handle all your assignments.
Plagiarism free papers
Timely delivery
Any deadline
Skilled, Experienced Native English Writers
Subject-relevant academic writer
Adherence to paper instructions
Ability to tackle bulk assignments
Reasonable prices
24/7 Customer Support
Get superb grades consistently
Online Academic Help With Different Subjects
Literature
Students barely have time to read. We got you! Have your literature essay or book review written without having the hassle of reading the book. You can get your literature paper custom-written for you by our literature specialists.
Finance
Do you struggle with finance? No need to torture yourself if finance is not your cup of tea. You can order your finance paper from our academic writing service and get 100% original work from competent finance experts.
Computer science
Computer science is a tough subject. Fortunately, our computer science experts are up to the match. No need to stress and have sleepless nights. Our academic writers will tackle all your computer science assignments and deliver them on time. Let us handle all your python, java, ruby, JavaScript, php , C+ assignments!
Psychology
While psychology may be an interesting subject, you may lack sufficient time to handle your assignments. Don't despair; by using our academic writing service, you can be assured of perfect grades. Moreover, your grades will be consistent.
Engineering
Engineering is quite a demanding subject. Students face a lot of pressure and barely have enough time to do what they love to do. Our academic writing service got you covered! Our engineering specialists follow the paper instructions and ensure timely delivery of the paper.
Nursing
In the nursing course, you may have difficulties with literature reviews, annotated bibliographies, critical essays, and other assignments. Our nursing assignment writers will offer you professional nursing paper help at low prices.
Sociology
Truth be told, sociology papers can be quite exhausting. Our academic writing service relieves you of fatigue, pressure, and stress. You can relax and have peace of mind as our academic writers handle your sociology assignment.
Business
We take pride in having some of the best business writers in the industry. Our business writers have a lot of experience in the field. They are reliable, and you can be assured of a high-grade paper. They are able to handle business papers of any subject, length, deadline, and difficulty!
Statistics
We boast of having some of the most experienced statistics experts in the industry. Our statistics experts have diverse skills, expertise, and knowledge to handle any kind of assignment. They have access to all kinds of software to get your assignment done.
Law
Writing a law essay may prove to be an insurmountable obstacle, especially when you need to know the peculiarities of the legislative framework. Take advantage of our top-notch law specialists and get superb grades and 100% satisfaction.
What discipline/subjects do you deal in?
We have highlighted some of the most popular subjects we handle above. Those are just a tip of the iceberg. We deal in all academic disciplines since our writers are as diverse. They have been drawn from across all disciplines, and orders are assigned to those writers believed to be the best in the field. In a nutshell, there is no task we cannot handle; all you need to do is place your order with us. As long as your instructions are clear, just trust we shall deliver irrespective of the discipline.
Are your writers competent enough to handle my paper?
Our essay writers are graduates with bachelor's, masters, Ph.D., and doctorate degrees in various subjects. The minimum requirement to be an essay writer with our essay writing service is to have a college degree. All our academic writers have a minimum of two years of academic writing. We have a stringent recruitment process to ensure that we get only the most competent essay writers in the industry. We also ensure that the writers are handsomely compensated for their value. The majority of our writers are native English speakers. As such, the fluency of language and grammar is impeccable.
What if I don't like the paper?
There is a very low likelihood that you won't like the paper.
Reasons being:
When assigning your order, we match the paper's discipline with the writer's field/specialization. Since all our writers are graduates, we match the paper's subject with the field the writer studied. For instance, if it's a nursing paper, only a nursing graduate and writer will handle it. Furthermore, all our writers have academic writing experience and top-notch research skills.
We have a quality assurance that reviews the paper before it gets to you. As such, we ensure that you get a paper that meets the required standard and will most definitely make the grade.
In the event that you don't like your paper:
The writer will revise the paper up to your pleasing. You have unlimited revisions. You simply need to highlight what specifically you don't like about the paper, and the writer will make the amendments. The paper will be revised until you are satisfied. Revisions are free of charge
We will have a different writer write the paper from scratch.
Last resort, if the above does not work, we will refund your money.
Will the professor find out I didn't write the paper myself?
Not at all. All papers are written from scratch. There is no way your tutor or instructor will realize that you did not write the paper yourself. In fact, we recommend using our assignment help services for consistent results.
What if the paper is plagiarized?
We check all papers for plagiarism before we submit them. We use powerful plagiarism checking software such as SafeAssign, LopesWrite, and Turnitin. We also upload the plagiarism report so that you can review it. We understand that plagiarism is academic suicide. We would not take the risk of submitting plagiarized work and jeopardize your academic journey. Furthermore, we do not sell or use prewritten papers, and each paper is written from scratch.
When will I get my paper?
You determine when you get the paper by setting the deadline when placing the order. All papers are delivered within the deadline. We are well aware that we operate in a time-sensitive industry. As such, we have laid out strategies to ensure that the client receives the paper on time and they never miss the deadline. We understand that papers that are submitted late have some points deducted. We do not want you to miss any points due to late submission. We work on beating deadlines by huge margins in order to ensure that you have ample time to review the paper before you submit it.
Will anyone find out that I used your services?
We have a privacy and confidentiality policy that guides our work. We NEVER share any customer information with third parties. Noone will ever know that you used our assignment help services. It's only between you and us. We are bound by our policies to protect the customer's identity and information. All your information, such as your names, phone number, email, order information, and so on, are protected. We have robust security systems that ensure that your data is protected. Hacking our systems is close to impossible, and it has never happened.
How our Assignment  Help Service Works
You fill all the paper instructions in the order form. Make sure you include all the helpful materials so that our academic writers can deliver the perfect paper. It will also help to eliminate unnecessary revisions.
2.      Pay for the order
Proceed to pay for the paper so that it can be assigned to one of our expert academic writers. The paper subject is matched with the writer's area of specialization.
3.      Track the progress
You communicate with the writer and know about the progress of the paper. The client can ask the writer for drafts of the paper. The client can upload extra material and include additional instructions from the lecturer. Receive a paper.
4.      Download the paper
The paper is sent to your email and uploaded to your personal account. You also get a plagiarism report attached to your paper.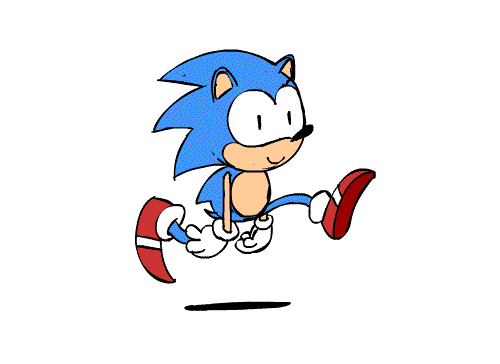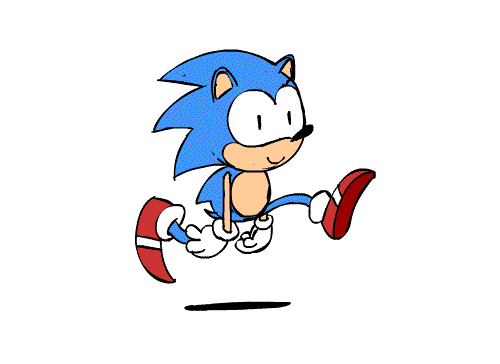 PLACE THIS ORDER OR A SIMILAR ORDER WITH US TODAY AND GET A PERFECT SCORE!!!
---