UAE's role in human rights promotion.
Introduction
From the early 2000s to late 2018, the United Arab Emirates (UAE) rate of the gross domestic product grew at an unprecedented rate. These were at an annual rate ranging between 7 to 8 percent as a result of the increase in prices of oil and investment in foreign nations foreign. Due to this growth, continuous violation and disregard of human rights have been witnessed, and this involved workers that resulted in health striking (Para Kandi et al. 2016). UAE has the highest number of foreigners ranging to about 95 percent of the total workers.
Most of these workers who are expatriates at their field move to work in the UAE salaries, which are tax-free. High economic growth rate contributes to the booming of sex trade where girls and older women, are frequently trafficked into specific countries' locations. Contrary, others volunteered to come to the nations in the UAE (Parakandi et al., 2016). As the effect of human trafficking, commonly:Dubai, named as the center of prostitution, is a violation of human rights. Smuggling of kids is not left behind, where it happens mainly during the major sports carried nationwide of camel racing.
Don't use plagiarized sources. Get Your Custom Essay on
UAE's role in human rights promotion.
Just from $9/Page
Due to continued critic by the entire world.UAE authorities have responded by implementing measures to curb violations of human rights, involving maintenance of the UAE coalition and collaboration with the military. These continuously resulted in unlawful attacks in some countries hence political and civil wars. A domestic worker's law, which pays attention to several aspects aimed at the protection of human rights, has been introduced (Para Kandi et al.,2016). Though these provisions tend to be weak hence not fully supporting the observation of human rights, however, they have played a key role. Some of the outlined aspects of the law briefly paid attention includes:
Freedom of expression
It is the launching of sustainable assault by UAE that has progressed into the advocacy of freedom of expression. Seeking to promote democratic expression by individuals and the rule of law highly regarded in the current times among the middle east nations. All embassies of UAE  house and promotes all ideas were coming from offices that are involved in running the media, both electric and the print media freedom of expression(Wam,2018).It is seen as a significant step in promoting these human rights, which in the past significantly were violated by arresting and detaining individuals who openly criticize the government among UAE nations.
Measures are taken to deter child labor
Labor regulations prohibit employment of underage persons:individuals below the age of 15 years. A particular outline for the work of persons between the age of 15 to 18 years provided by the labor department in UAE enforces these regulations.Other regulations provide guidelines for permitting employers to participate in only adults from foreign nations asworkers (Alnaqbi,2018). Prohibition of employment of children under the age of 15 years was achieved in the early 2000s. These bannedchildren,from engaging in camel jockeys and usingprovided equestrians whose masswas below 100 pounds.
Association of camel racing was taking the responsibility of ensuring that these regulations werefollowed. Contrary to the law, critical stakeholders in camel jockeys are underage children. Some of the breaches to human rights included the kidnapping of children from other nationalities to ensure they participate in camel jockey (Alnaqbi, 2018). Besides,Serious health risks such as leg-breaking by the camels are also, some of the dangers posed to these underage children.
The UAE authorities do not act wholly into the agenda of child labor. These are resulting in inadequate human rights protection. However, Visa restrictions by the government to foreign workers keenly followed, hence not granting visas to children below the age of 16 years. To also deal with the entire issue of child labor, compulsory education to all children at all intermediate levelsis observed by UAE (Alnaqbi, 2018). These significantly reduce the number of uneducated children; hence no children are idle to participate in child labor activities.
Women rights
Achieved progress on women's rights, which widely include political aspects which entail the involvement of women in leadership, has been observed. These make UAE one of the countries among the middle east, to allow women, expatriates, to be entirely accepted.Providing equal chances to women to work in professions that are high paying,An example is that quite a large number of women positions in the cabinet,where their number closely equals that of men (Wam, 2018).
Women have also been offered positions in the federal council and consultative councils.in the judiciary sector.Women have been appointed as prosecutors and magistrates, thus highly supporting the gender equality aspect. Women are also not prohibited from owning their businesses, unlike in traditional eras where a woman's property did not blend with that of her husband. Law enforcement has also put in place policies where women are granted a minimum of 60 days of maternity leave compared to the initial 45 days (Wam, 2018). Full pay for catering to women's needs during the entire period is to be provided for,showing a clear indication of improvement in supporting women's rights.
However, even after the discussed measures were put in place, reported spousal cases of abuse had reportedly been subjected to women. At the leading hospitals, police units have been placed to ensure domestic abuse victims file complaints. Inmost cases, women subjected to violence shy away from reporting those responsible for their suffering, making it difficult for justice to be accorded (Wam,2018). Besides, women can quickly lose their financial right from their husband if she abandons parental responsibility to the husband.
Protection of social-economic rights.
Several necessary and vital measures have been takento protect workers, both domestic and foreign. These are achieved by the implementation of legislative policies and valuable strategies that universally promote labor rights. Plans are not limited to the extent of the wageprotection introduction system for all foreign workers. The state has also adopted a transparency policy regarding contracts of work. Furthermore, developed standard agreements that clearly outline all legal requirements,regulating the relationship between employer and employee (Goethals et al.,2017).Updating of a permit from ministerial works are achieved.
Work offer is the only requirement by the employer for review and signing permits. Human resource ministry has to satisfy any offer, before granting permission for the employer to continue with goals. These have provided openness in the entire job market where both employers and employees welfares are taken into consideration (Goethals et al., 2017). The harmony created ensures smooth running between employer and employee relationship observed.
An office has been established by the state in the legal arm to help in the provision of legal aid where required by workers in enhancing efficiency.Welfare units that pay attention only to workers' matters, in addition, have been established. These units introduced in regions of the entire nation aiming at protecting workers of all fields and creating awareness of their rights. A free communication telephone number has also been provided to the workers where their complaints heard and clarifications issues; they might face are made (Goethals et al ., 2017). By putting in place these measures, the UAE has significantly boosted workers' rights,defending them from human rights violations.
Access to the legitimate mechanism by a worker is made a key provision. Labor departments are established to ensure this objective is met in most of the country's law courts. Prioritizing of labor-related disputes by law courts and exempting cases from subjection to the standard outlined fees is achieved. These aspects prompted the launching of an initiative dealing with domestic and home workers at all levels (Goethals et al., 2017).
Domestic worker's initiative comprises socio-economical, legal, and media themes. The women council implemented this initiative after a series of meetings were held, including all the relevant authorities and institutions. Reaching to all these key players' parties was easier done by the use of the current technology, such as social media. A vast number of people got the information (Goethals et al ., 2017). By following all these measures imposed by the UAE, workers' welfare is much considered.
Measures outlined to combat human trafficking
Initially, UAE openly denied violation of rights regarding human trafficking policy injustices. Interior affair ministry, responsible for the outlawing issue of human trafficking, provided full range serial meetings by various committees, to try and figure out how to cope with the human trafficking issue. The sessions involved all stakeholders who were affected by the illegal practice, including the people directly trafficked and smuggled (Wam,2018).
Steps taken included, creation of awareness of the whole process and effects of human trafficking, which significantly violated human rights. These were achieved by the installation of noticeboards containing valuable information at the airports and direct use of precise visual media.
Collaboration with police forces was also a significant step towards countering the human trafficking issue, who were bothinternally and externallyavailable. All these departments provide assistance to directly affected victims of trafficking. These were vastly considered assignificant strategic plans by the middle east countries (Goethals et al., 2017).Psychological support to the already affected individuals aided them,to recover from mental stress experienced as a result of trafficking occurrences.
Organization establishment, which deals with special groups victims, was among the most vital measure taken by UAE.An example of such an organization is the Dubai association of protection of children and women. This organization provides urgent, critical care and support to victims.It is per human rights measures and standards (Alnaqbi, 2018). This organization carries its functions without favors of either party and does not charge any money from the victims.
The organization is setting up human trafficking centers since this is not only a UAE affair but also a global issue. These units are established with the entire police force units and also the human rights directorate general who equally run monitoring centers. A committee that works for hand in hand with these mitering centers established for children trafficking protection. When all these institutions function in harmony, the general public is able to submit any information regarding human trafficking (Alnaqbi, 2018). The labor market is also closely monitored hence following up on human trafficking cases.
Right to education advancements
Several strategies have been put in place to ensure the facilitative advanced and current education system, which is in line with technological development input in the area. Free education to all UAE citizens guaranteed up to higher learning institutions, which include the university level. All that facilitates the spreading of knowledge widely in the entire society, eradicating illiteracy. By granting these rights, UAE citizens are able to contribute to the whole world in all the fields, such as technological, agricultural, or medical fields(Wam,2018).
Advancement in the provision of public education has passed through several well determined successive leaps numbers, since the founding of the now well-recognized state. The number of private and public schools in late 2007 and early 2008 was estimated to be about 1500 schools, both public and private. The estimated number of children who attended these schools was about 700000, comprising of both male and female students.Are presentation of about 99 percent male students and 96 percent female students (Alnaqbi, 2018), was estimated
Following these statistics, a clear indication of the dropping of illiteracy levels. There was a clear indication of the achievement of the UAE towards enforcing human education rights and measures put in place. These were due to the setting of many educational institutions, and education centers to cater to adults (Alnaqbi, 2018). Adults continuously are given an opportunity to access education as it was their fundamental right; therefore, this boosted the entire illiteracy eradication process.
The disabled and the physically challenged were not left out either, where advancement in educational facilities and social integration done through spreading educational centers. These centers were distributed evenly in the entire nation, where the setting of rehabilitation centers for these physically challenged people done. This informative, rehabilitation, and correctional centers required equipment and specified instruments to function effectively, and UAE saw these objectives were met (Alnaqbi, 2018). These enabled people in these cents to benefit from vast international experience ad experiments conducted on those fields.
The development of an updated curriculum of education by the ministry of education saw that the human right to acquire education was boosted. Update in educational curricula was in line with international education standards, which in turn promotes and encourages learning in almost all states. Strengthening educational center partnerships with the private sector has also been efficiently done were bearing the responsibility of education, promoting, and also providing vast opportunities to citizens of the states (Wam, 2018).
UAE's contribution towards access to better health services
Quality and better health services are fundamental rights to every citizen, and the UAE is not left behind in recognizing these aspects. All residents of the UAE and immigrants to this state, considered aliens health services are the responsibility of the country. The state owns several health institutions with modern equipment and experienced personnel. There was an initiative by the state to offer quality treatment services to all people. The estimated number of hospitals in late 2005 and early 2006 was about 35.The total number of hospitals and clinics was about 200 in the entire nation. These numbers appeared to be relatively low compared to the population (Para Kandi et al. 2016).
As an act of promoting human healthcare rights, UAE permitted the building of hospitals and clinics by able private sectors. The permission was issued to facilitate advancement in the health sector. A good number of clinics and hospitals were built where there was cooperation with the international community. With time Dubai health care was set up, it was established as a strategy, that efficiently worked towards inviting recommendable numbers of international institutions (Para Kandi et al. 2016).As a continued ensure to provide better health services,UAE has imposed mandatory insurance of health.
Results of improvements carried out on the health sector were witnessed in all the states. Fertility rates have risen gradually, and the mortality rate among residents of UAE was decreasing. This aspect represents a high birth expectancy rate and low death rate, which, in most cases, is a result of poor health. A significant achievement has also been toward achieving eradication of polio from UAE with the goal of being classified as a polio-free state. Malaria infection in UAE has widely decreased with very few cases of the disease reported, and a mission made, to also declare it as a malaria-free nation(Para Kandi et al. 2016). There has been a significant boost to human health right, which is essential to everyone regardless of age.
Contribution towards the disabled.
The disabled were estimated to be about 3500 in the whole nation. They have a unique institution where learning, training, and rehabilitation activities take place. Special classes are present here, where teaching activities takeplace and are linked with the recognized education ministry (Goethals et al., 2017). Interior Affairs Ministry, in collaboration with the education ministry, adopted an efficient programmedapplicable to all the physically challenged of employment and rehabilitation of these persons. Employment opportunities offered to them are near their living places, and it is due to their ease of accessing these workplaces.
Care for the aged persons
UAE keenly follows a clearly outlined policy on care for the elderly in the community in regard totheir rights being observed. The system assures and guarantees care to the elderly through mobile units and aiding them financially. These help in providing the ability to retired individuals remain in the environment of the family, enjoying  a sense of self belonging. About 12000 seniors receive aid by UAE respective authorities (Goethals et al., 2017).
Moreover, the old are provided with shelters and clubs functioning during day time. These clubs offer assigned services to the elderly, regardless of their residence(Goethals et al ., 2017). Mobile units accorded to the elderly, which include both nursing services and social workers responsible for the health of elderly and physical care.It ensures the elderly remain close to their families hence no moving from one location to another when requiring such services.
Spread extensive human rights culture
UAE clearly understands that the essence of spreading and teaching human rights concepts is the critical basis of observing human rights. A unifying system was emplaced by the ministry of education, together with that of culture. It prepared a well-written document, containing implementation procedure of knowledge of human rights for lower grades and hence taught within provided ad revised curricula. At colleges of law, these academic curricula are a requirement for a few hours of teaching human rights courses (Wam, 2018). These help to study students to familiarize themselves and become conversant with the nature of universal human rights and how they are handled in different nations, not only in UAE.
Conclusion
In summary, A strategic choice for the respect of human rights, which are universally applicable by UAE, is adopted and keeping in line with urgent needs, priorities, and considerations. These help in avoiding isolation in economic, political, and social aspects in the global waves. The entire measures put in place clearly defined in the UAE constitution and fundamental liberties of human rights. When the outlined rules followed keenly, growth, economic advancement, and political stability achieved as a result of safeguarding fundamental freedom (Goethals et al., 2017).
The commitment of UAE in continuously working towards promoting human rights in all feels is evident. A continuous process of improving by working diligently per leading global practices in the field of human rights is the driving force of the entire process. Evidently, like all other nations of the world, UAE suffers from a variety of challenges encountered during the process of human rights promotion and protection. Some of these challenges include reviewing of best international practices to confront human trafficking, keeping up with side effects: which is a result of fundamental freedoms granted to citizens with no limitations, and regulating the already existing relationship between employers and employees. In a clearly outlined framework that involves dignity preservation and being in harmony with international outline standards(Goethals et al ., 2017).
References.
Alnaqbi, B. H. A. I. A. (2018). The effectiveness of National Human Rights Institutions (NHRI): towards establishing an effective NHRI in the UAE (Doctoral dissertation, Lancaster University).
Goethals, S., Bardwell, J., Bhacker, M., & Ezzelarab, B. (2017). Business Human Rights Responsibility for Refugees and Migrant Workers: Turning Policies into Practice in the Middle East. Business and Human Rights Journal, 2(2), 335-342.
Para Kandi, M., & Beharry, M. (2016). Sustainable human resources: Examining the status of organizational work-life balance practices in the United Arab Emirates. Renewable and Sustainable Energy Reviews, 55, 1370-1379.
 Wam, w. (2018). Measures to protect human rights in the UAE. Retrieved 14 February 2020, from https://www.khaleejtimes.com/news/general/measures-to-protect-human-rights-in-uae
Are you busy and do not have time to handle your assignment? Are you scared that your paper will not make the grade? Do you have responsibilities that may hinder you from turning in your assignment on time? Are you tired and can barely handle your assignment? Are your grades inconsistent?
Whichever your reason may is, it is valid! You can get professional academic help from our service at affordable rates. We have a team of professional academic writers who can handle all your assignments.
Our essay writers are graduates with diplomas, bachelor, masters, Ph.D., and doctorate degrees in various subjects. The minimum requirement to be an essay writer with our essay writing service is to have a college diploma. When assigning your order, we match the paper subject with the area of specialization of the writer.
Plagiarism free papers
Timely delivery
Any deadline
Skilled, Experienced Native English Writers
Adherence to paper instructions
Ability to tackle bulk assignments
Reasonable prices
24/7 Customer Support
Get superb grades consistently
---
Are you busy and do not have time to handle your assignment? Are you scared that your paper will not make the grade? Do you have responsibilities that may hinder you from turning in your assignment on time? Are you tired and can barely handle your assignment? Are your grades inconsistent?
Whichever your reason is, it is valid! You can get professional academic help from our service at affordable rates. We have a team of professional academic writers who can handle all your assignments.
Plagiarism free papers
Timely delivery
Any deadline
Skilled, Experienced Native English Writers
Subject-relevant academic writer
Adherence to paper instructions
Ability to tackle bulk assignments
Reasonable prices
24/7 Customer Support
Get superb grades consistently
Online Academic Help With Different Subjects
Literature
Students barely have time to read. We got you! Have your literature essay or book review written without having the hassle of reading the book. You can get your literature paper custom-written for you by our literature specialists.
Finance
Do you struggle with finance? No need to torture yourself if finance is not your cup of tea. You can order your finance paper from our academic writing service and get 100% original work from competent finance experts.
Computer science
Computer science is a tough subject. Fortunately, our computer science experts are up to the match. No need to stress and have sleepless nights. Our academic writers will tackle all your computer science assignments and deliver them on time. Let us handle all your python, java, ruby, JavaScript, php , C+ assignments!
Psychology
While psychology may be an interesting subject, you may lack sufficient time to handle your assignments. Don't despair; by using our academic writing service, you can be assured of perfect grades. Moreover, your grades will be consistent.
Engineering
Engineering is quite a demanding subject. Students face a lot of pressure and barely have enough time to do what they love to do. Our academic writing service got you covered! Our engineering specialists follow the paper instructions and ensure timely delivery of the paper.
Nursing
In the nursing course, you may have difficulties with literature reviews, annotated bibliographies, critical essays, and other assignments. Our nursing assignment writers will offer you professional nursing paper help at low prices.
Sociology
Truth be told, sociology papers can be quite exhausting. Our academic writing service relieves you of fatigue, pressure, and stress. You can relax and have peace of mind as our academic writers handle your sociology assignment.
Business
We take pride in having some of the best business writers in the industry. Our business writers have a lot of experience in the field. They are reliable, and you can be assured of a high-grade paper. They are able to handle business papers of any subject, length, deadline, and difficulty!
Statistics
We boast of having some of the most experienced statistics experts in the industry. Our statistics experts have diverse skills, expertise, and knowledge to handle any kind of assignment. They have access to all kinds of software to get your assignment done.
Law
Writing a law essay may prove to be an insurmountable obstacle, especially when you need to know the peculiarities of the legislative framework. Take advantage of our top-notch law specialists and get superb grades and 100% satisfaction.
What discipline/subjects do you deal in?
We have highlighted some of the most popular subjects we handle above. Those are just a tip of the iceberg. We deal in all academic disciplines since our writers are as diverse. They have been drawn from across all disciplines, and orders are assigned to those writers believed to be the best in the field. In a nutshell, there is no task we cannot handle; all you need to do is place your order with us. As long as your instructions are clear, just trust we shall deliver irrespective of the discipline.
Are your writers competent enough to handle my paper?
Our essay writers are graduates with bachelor's, masters, Ph.D., and doctorate degrees in various subjects. The minimum requirement to be an essay writer with our essay writing service is to have a college degree. All our academic writers have a minimum of two years of academic writing. We have a stringent recruitment process to ensure that we get only the most competent essay writers in the industry. We also ensure that the writers are handsomely compensated for their value. The majority of our writers are native English speakers. As such, the fluency of language and grammar is impeccable.
What if I don't like the paper?
There is a very low likelihood that you won't like the paper.
Reasons being:
When assigning your order, we match the paper's discipline with the writer's field/specialization. Since all our writers are graduates, we match the paper's subject with the field the writer studied. For instance, if it's a nursing paper, only a nursing graduate and writer will handle it. Furthermore, all our writers have academic writing experience and top-notch research skills.
We have a quality assurance that reviews the paper before it gets to you. As such, we ensure that you get a paper that meets the required standard and will most definitely make the grade.
In the event that you don't like your paper:
The writer will revise the paper up to your pleasing. You have unlimited revisions. You simply need to highlight what specifically you don't like about the paper, and the writer will make the amendments. The paper will be revised until you are satisfied. Revisions are free of charge
We will have a different writer write the paper from scratch.
Last resort, if the above does not work, we will refund your money.
Will the professor find out I didn't write the paper myself?
Not at all. All papers are written from scratch. There is no way your tutor or instructor will realize that you did not write the paper yourself. In fact, we recommend using our assignment help services for consistent results.
What if the paper is plagiarized?
We check all papers for plagiarism before we submit them. We use powerful plagiarism checking software such as SafeAssign, LopesWrite, and Turnitin. We also upload the plagiarism report so that you can review it. We understand that plagiarism is academic suicide. We would not take the risk of submitting plagiarized work and jeopardize your academic journey. Furthermore, we do not sell or use prewritten papers, and each paper is written from scratch.
When will I get my paper?
You determine when you get the paper by setting the deadline when placing the order. All papers are delivered within the deadline. We are well aware that we operate in a time-sensitive industry. As such, we have laid out strategies to ensure that the client receives the paper on time and they never miss the deadline. We understand that papers that are submitted late have some points deducted. We do not want you to miss any points due to late submission. We work on beating deadlines by huge margins in order to ensure that you have ample time to review the paper before you submit it.
Will anyone find out that I used your services?
We have a privacy and confidentiality policy that guides our work. We NEVER share any customer information with third parties. Noone will ever know that you used our assignment help services. It's only between you and us. We are bound by our policies to protect the customer's identity and information. All your information, such as your names, phone number, email, order information, and so on, are protected. We have robust security systems that ensure that your data is protected. Hacking our systems is close to impossible, and it has never happened.
How our Assignment  Help Service Works
You fill all the paper instructions in the order form. Make sure you include all the helpful materials so that our academic writers can deliver the perfect paper. It will also help to eliminate unnecessary revisions.
2.      Pay for the order
Proceed to pay for the paper so that it can be assigned to one of our expert academic writers. The paper subject is matched with the writer's area of specialization.
3.      Track the progress
You communicate with the writer and know about the progress of the paper. The client can ask the writer for drafts of the paper. The client can upload extra material and include additional instructions from the lecturer. Receive a paper.
4.      Download the paper
The paper is sent to your email and uploaded to your personal account. You also get a plagiarism report attached to your paper.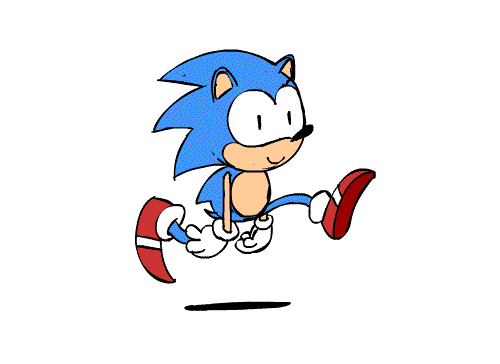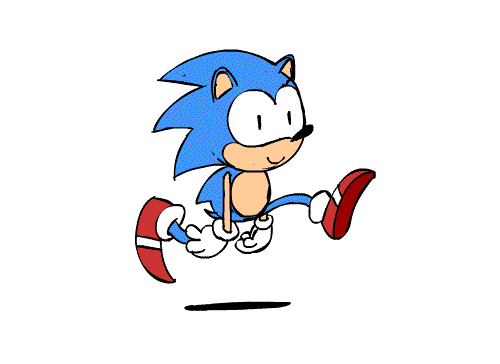 PLACE THIS ORDER OR A SIMILAR ORDER WITH US TODAY AND GET A PERFECT SCORE!!!
---