A research proposal to Assess community impact on HIV epidemic control, (viral Suppression rate, HIV prevalence rate) and Compliance to the global health sector strategy on HIV 2016-2021
Abstract Introduction:
HIV epidemic control has been quite a challenge in Uganda due to high HIV prevalence rates especially among women living in urban areas (9.8%), and very low prevalence of HIV viral load suppression rates adults aged 15 to 64 is 59.6%: 62.9% among females and 53.6% among males. The prevalence of VLS in children aged 0-14 is 39.3%.
Don't use plagiarized sources. Get Your Custom Essay on
community factors that influence HIV prevalence
Just from $9/Page
According to the UNAIDS ambitious treatment target to help end the AIDS epidemic, by 2020: 90% of all people living with HIV will know their HIV status, 90% of all people with diagnosed HIV infection will receive sustained antiretroviral therapy, and 90% of all people receiving antiretroviral treatment will have viral suppression.Also, the global health sector has a strategy on HIV towards ending the AIDS epidemic as a public health threat by 2030. Uganda is one of the countries still burdened with HIV, she has also tried to come up with various innovations to cope up with these strategies for HIV epidemic control,there remain uncertainties as to whether the community has put in any effort towards this mission. This study will give an insight into the community factors that impact HIV epidemic control (increased vulnerability for people living with HIV(PLHIV),clients ART adherence, retention into HIV care, stigma, and discrimination) in Uganda.
Methodology: We will conduct a qualitative study using Key Informants and FGD. A grounded theory to explore the community factors that influence HIV prevalence and viral suppression rates will be employed. Participants in this study will consist of both clients with suppressed viral load and non-suppressed viral load. A purposeful sampling technique to select respondents (HIV positive clients) from 5 high volume ART clinics in the Bunyoro region until saturation is achieved. We shall dispense digital audio tape recordings and emails during primary data collections to HIV positive clients, people leaving with HIV network (PHA network) and community based organizations(CBOs) supporting HIV programing in the selected districts. The data collected will be transcribed and examined to identify trends across different datasets. The identified patterns will be manually coded and subjected to thematic analysis to draw conclusions. Data will be imported into the Microsoft Excel Spreadsheet to create illustrations and data presentation tools such as bar graphs, and pie charts. Overall study findings will then be published in appropriate journals. A cross-sectional study using qualitative and quantitative approaches will be conducted. Results will be analysed using WHO recommended expand-net framework.
Ethics: We shall adhere to WHO Standards and Operational Guidance for Ethics Review of Health-Related Research with Human Participants. Participation in an assessment will be voluntary. Parental consent for minors will be obtained before participating in the study. Approval from the Uganda Ministry of Health ethical committee shall be sought.All the principles outlined in the Declaration of Helsinki, the Nuremberg Code, and the Council for International Organizations of Medical Sciences (CIOMS)will be respected.
Foot note: Community impact, Global Health sector strategy, HIV epidemic control, Viral suppression stigma and discrimination among people living with HIV.
Rationale and background information:The 2016-2021 global health sector strategy on HIV, towards ending AIDS is: (
1) To reduce new HIV infections to less than 500 000; (2)zero new infections among infants. (3) Reduce HIV-related deaths to below 500 000 (4) 90% people living with HIV tested; (5) 90% treated; (6)90% virally suppressed. The Visionis Zero new HIV infections, zero HIV-related deaths and zero HIV-related discrimination in a world where people living with HIV are able to live long and healthy lives with the goal to end of the AIDS epidemic as a public health threat by 2030. Although the Global strategy and UNAIDS targets 90% people on antiretroviral therapy (ART) to have suppressed viral loads, the prevalence of Viral Load Suppression (VLS) among all HIV-positive People in Uganda is still low. Adults aged 15 to 64 is at 59.6%: 62.9% among females and 53.6% among males, children aged 0-14 is 39.3%. On the other hand, HIV prevalence in Uganda also remains high in central and South-western regions. According tothe 2016 Uganda Population-Based HIV Impact Assessment (UPHIA), the prevalence of HIV mong adults aged 15 to 64, varies geographically across Uganda, ranging from 2.8 % in West Nile to 8.0% in Central 1. Despite all the innovations and major progress in the response by the Government of Uganda, HIV epidemics continue to pose serious public health threats in all regions. The full benefits of effective HIV interventions and services are not being realized. Current VLS are too slow to achieve global targets. Success in the global HIV response is distributed unevenly and inequitably. While HIV incidence is declining in some regions like West Nile, it has no significance decrease in some regions of the country (central and mid-western).
HIV epidemic control requires a more careful approach to both Individuals Living with HIV as well as the community they leave in. without stigma and discrimination, this study identifies four differentiated ART service delivery. (1) facility-based service delivery, (2) Community Drug Dispensing Point (CDDPS) (3) Community Client lead Arm Drug Delivery (CCLADD) (4) interventions to generate support and/or community acceptance.The international community has also committed to ending the AIDS epidemic as a public health threat by 2030 – an ambitious target of the 2030 Agenda for Sustainable Development adopted by the United Nations General Assembly in September 2015.
In December 2013, the UNAIDS Programme Coordinating Board called on UNAIDS to support country- and region-led efforts to establish new targets for HIV treatment scale-up beyond 2015. In response, stakeholder consultations on new targets have been held in all regions of the world. At the global level, stakeholders assembled in a variety of thematic consultations focused on civil society, laboratory medicine, paediatric HIV treatment, adolescents and other key issues. Powerful momentum is now building towards a new narrative on HIV treatment and a new, final, ambitious, but achievable target: By 2020, 90% of all people living with HIV will know their HIV status. By 2020, 90% of all people with diagnosed HIV infection will receive sustained antiretroviral therapy. By 2020, 90% of all people receiving antiretroviral therapy will have viral suppression. The only way to achieve this ambitious target is through approaches grounded in principles of human rights, mutual respect and inclusion. According to WHO, ending AIDS will require uninterrupted access to lifelong treatment for tens of millions of people, necessitating strong, flexible health and community systems, protection and promotion of human rights, and self-replenishing financing mechanisms capable of supporting treatment programmes across the lifespan of people living with HIV.On 6 June 2016,Urban leaders and city stakeholders from around the world gathered in New York, United States of America,to demonstrate their commitment to the Sustainable Development Goals and ending AIDS in cities by 2030.The meeting was titled Cities Ending the AIDS Epidemic.During this meeting,Ambassador Birx United States Global AIDS Coordinator spoke about the importance of using data to identify and understand the challenges and barriers. Data about the HIV epidemic and the impact of programmes create new opportunities for cities. "We are using data in a new way, a granular way," she said, "and when we do that, in every place that we look, each population in each community has a different issue vis-à-vis the treatment cascade. That's the exciting part of the work: look at the information, constantly question our assumptions, put in place the good policies that will drive change."
In September 2015, Uganda launched a five-year national HIV and aids strategic plan(NSP) for the years2015/2016 – 2019/2020 which is meant to build on the previous efforts, pursuing the same objective, with inspiration from the global targets of "Zero new HIV infections, Zero HIV-related deaths and Zero stigma and discrimination due to HIV". The process of developing this National Strategic Plan was highly participatory involving key stakeholders and interest groups including communities of PLHIV at national and sub-national levels.
Recently in 2017, H.E the President of the Republic of Uganda, Yoweri Kaguta Museveni, launched the Presidential Fast Track Initiative on Ending AIDS in Uganda by 2030 with an overall goal of achieving epidemic control and eliminate HIV/AIDS as a public health threat in Uganda by 2030.
Problem statement and justification
The results of the 2016 Uganda Population HIV Impact Assessment (UPHIA) indicate that the current prevalence of HIV among adults aged 15 – 49 years in Uganda is 6% (this means that 6% of adults aged 15-49 years in Uganda are living with HIV). Based on the survey results, the total number of adults and children of all ages living with HIV in Uganda is estimated to be approximately 1.3 million.
These results are based on the 2016 UPHIA, a nationwide survey that was conducted to provide estimates of HIV incidence, HIV prevalence, viral load suppression, syphilis, hepatitis B infection, and other important HIV/AIDS programme indicators. Data were collected in all districts of the country from a sample of households that are representative of the Ugandan population. The survey was conducted from August 2016 to March 2017 from 12,483 households and achieved very high participation rates of over 95% for both interviews and blood draws. A total of 16,670 women and 12,354 men aged 15-64 years were interviewed and tested for HIV, syphilis and hepatitis B. In addition, 10,345 children aged 0-14 years were tested, including 6,527 aged 0-4 years and 3,818 aged 5-14 years.
Adult HIV prevalence was higher among women at 7.5% compared to 4.3% among men. It was also higher among residents of urban areas (7.1%) compared to 5.5% in rural areas. The magnitude of HIV varied considerably among the ten geographic regions in the survey, from a low of 2.8% in West-Nile; 3.4% in North East region; 4.4% in East Central (or Busoga region); 4.8% in Mid-East region; 5.5% in Mid-West region; 6.6% in Kampala; 7.4% in Central 2 (Greater Mubende, Luwero and Mukono); 7.6% in Central 1 region (greater Masaka); to 7.7% in South Western region. This is similar to the findings of the 2011 Uganda AIDS Indicator Survey (UAIS) when Mid-Eastern showed the lowest, and Central 1 the highest estimated HIV prevalence.
According tothe survey, women are more vulnerable to contracting the HIV virus. The report shows that HIV prevalence among different age groups and sex illustrates that women aged 25-29 have the highest HIV prevalence compared to men of the same age group (8.5% in women and 3.5% in men).The findings of this survey can be internalised together with the 2011 HIV report by United Nations human rights which states that Certain groups are more vulnerable to contracting the HIV virus because they are unable to realize their civil, political, economic, social and cultural rights. For example, individuals who are denied the right to freedom of association and access to information may be precluded from discussing issues related to HIV, participating in AIDS service organizations and self-help groups, and taking other preventive measures to protect themselves from HIV infection. Women, and particularly young women, are more vulnerable to infection if they lack of access to information, education and services necessary to ensure sexual and reproductive health and prevention of infection. The unequal status of women in the community also means that their capacity to negotiate in the context of sexual activity is severely undermined. People living in poverty often are unable to access HIV care and treatment, including antiretrovirals and other medications for opportunistic infections. The 2016 UPHIA also established the rates of suppressed HIV viral load (VLS) which is a marker of effective treatment. People living with HIV (PLHIV) with suppressed viral load live longer, have fewer complications due to HIV, and are less likely to transmit the virus to others. UPHIA showed that adults age 15-49 years had a VLS of 57.4%; this finding shows that with support from development partners such as PEPRAR, the Global Fund and other programs, the Government of Uganda's HIV programme is having an impact and making great progress toward the UNAIDS and national goal of having population level VLS of at least 73% by 2020.
Recent survey by UPHIA identified existing gaps in HIV programmes and specific populations that need special focus. This suggests new infections remain an issue in these age groups. This continuing infection risk necessitates innovative interventions to prevent new infections in young people beginning around age 20. Furthermore, women 15-24 and men under 35 years of age who are living with HIV have rates of VLS <50%. These lower rates of VLS are driven by younger people being unaware of their HIV status and not accessing available services. Interventions are needed to ensure young people know their status and if HIV positive are linked to care and are collectively supported to achieve VLS. In spite of the progress that has been made, the burden of HIV infection in the country is still unacceptably high. More prevention, awareness creation, and treatment is needed for those 15-29 years. These results call for concerted efforts from all stakeholders for scale up of evidence-based interventions for sustainable HIV epidemic control. The findings demonstrate that Uganda has made significant progress in the national HIV response. HIV prevalence has declined across socio-demographic sub groups and across the country. This decline may be a result of falling new HIV infections. The survey further emphasized strong on the different geographical locations with different prevalence rates. However, this survey did not assess the community impact and views of women probably due to stigma and discrimination of people living with HIV by their communities. Also the survey did not release any data on other programme coverage and behavioural indicators which increases the risk of HIV infection. The results do not reveal whether there is adequate knowledge and skills among community based organizations offering HIV services or whether there are cultural barriers in accessing HIV services among beneficiaries from health facilities or from community-based modals.
More research is needed to determine the best linguistically and culturally acceptable means to deliver community HIV services to vulnerable and marginalized populations. In an attempt to generate demand for scaling up and increasing utilization of HIV services for PLHIV, as well as ensuring HIV/AIDS epidemic control, the community has the responsibility to help them protect their health, encourage ART adherence and build a Zero new HIV infection, Zero HIV related mortality and Zero stigma and discrimination. This study will further assess whether communities are well informed on the UNAIDS treatment agenda, the global and the Uganda National HIV strategy towards the epidemic control to end AIDS as a public health threat. The study will also assess whether HIV community services are well accessed, utilized, and the role to play in HIV epidemic control. This study will answer questions about whether the needs of women and girls in communities are accessible, utilized and meet the WHO set standards. This study is justified by dire need of scaling up and improving the quality of assistance provided to PLHIV by all communities in Uganda practically sound evidence base to inform and update advocacy, policy change, and programming of HIV services. This study will help us to come up with the best policies on HIV community services.
Study goals and objectives
Goa: To assess community factors affecting access and utilization of HIV services in accordance to WHO set standards of epidemic control.
Research objective:
To establish community factors that affect HIV services/ART adherence, viral load suppression rate. Pre exposure prophylaxis (PrEP) and HIV epidemic control in Uganda.
To examine the level of utilization of HIV community services within Uganda.
To assess community knowledge on human rights of PLHIV
To assess community compliance levels towards PLHIV in a similar setting within Uganda to the current WHO set standards.
To establish the level ofvulnerability among women who are at a high risk of contracting HIV and who can as well contribute towards epidemic control.
Research questions
What are the community factors that affect VLS and HIV epidemic control the same setting within Uganda?
What are the community factors that affect access to HIV services in selected complex humanitarian settings within Uganda?
What could be utilization level of HIV community based services in the same setting within Uganda?
Are HIV community services in a selected setting within Uganda compliant with global set standards for HIV epidemic control?
Hypothesis
Research on community impact towards HIV epidemic control (the UNAIDS HIV treatment strategy of 90-90-90, the 2020 target of the global health sector strategy on HIV, towards ending AIDS is currently limited
This study will be based on the hypothesis that Identification of special beliefs which predict risk behaviours and community beliefs could lead to the design of linguistically specific interventions. PLHIV in Uganda especially young women are most likely to experience factors that limit their access or low utilization of community and facility HIV services and provisions of such services are likely to stigmatize centrally to global set standards.
The Research methodology
Settings for this study
Area of Study: The study will be conducted amongst People living with HIV both with nun suppressed and suppressed HIV viral load in Uganda. This will involve, men and women less than 10 years, 0-14 and 15-64 years of age. Currently approximately 1.2 million people aged 15 to 64 and 95,000 children living with HIV in Uganda. The regions to be surveyed will be selected from the ten geographic regions within Uganda
Our study population: The participants in this study will be composed of both PLHIV with non supressed HIV viral load and those with supressed HIV viral load aged (5-40 years). Our focus of the investigation will include; Children, adolescents and adults themselves, the Ministry of Health(MOH) staffs, Infectious Diseases Institute (IDI) and other None Governmental Organizations staff in Country response clusters, community based organizations(CBOs) parents/guardians of these children and adolescents, their family members, teachers and religious as well as cultural leaders among others. Inclusive will be both genders supporting or receiving care within those regions. The study will adhere to rights of PLHIV according to the United Nations General Assembly's Declaration of Commitment on HIV/AIDS and other vulnerable populations in line with 1951 Universal Declaration of Human Rights.
Study design. We shall investigate community factors that affect access, utilization levels and adherence to HIV services in the selected District from the selected regions. This will be entirely a cross-sectional study applying both quantitative and qualitative methods approach to allow triangulation. The quantitative methodology will include face to face interviews and assessment of the existing Health information system (HIS) data. On the other hand, the qualitative methodology will involve Focused group discussions (FGD) as well as Key Informants (KIs). The study will be conducted by mid-2019, upon receiving funds for this project.
Population to be studied: The study will involve both children, adolescents, adults, social workers, teachers as well as health staff from selected high burdened health facilities. Consent shall be sought for minors who will participate in this study from their parents and guardians. Study participation by all respondents shall be maintained on voluntary basis and in line with conventions relating to status of PLHIV
Inclusion and exclusion criteria
 Inclusion: All PLHIV aged 5-40 years and any technical staff like teachers, social workers and health workers of the selected facilities.
Exclusion: All technical staff and PLHIV within the selected Health Facilities who refuse to participate or decide to withdraw from the study and those who decline to participate in interviews will be excluded.
Search criteria
Inclusion criterion; We intend to search publications and written articles VLS, community based approach on HIV prevention, demographic Impact HIV incidence, community effects of stigma and discrimination among PLHIV, Human rights of PLHIV, the effect of cultures and religions, WHO Library, Global Health report, Uganda ministry of Health reports with publication ranges between 2007 and 2017.
Exclusion criterion: All the non-English publications or publications before 2005 will not be included in our search.
Sample size determination We shall use census for a small population less than 20 for example as a technique to establish the sample size and the number of technical staff will be interviewed to eliminate errors of sampling and provision of data to all the individuals in the study group. Sample size will be 200 PLHIV with a documented viral load. To predict non-response or badly filled, damaged questionnaires we shall add 10%.
Sample selection procedure We shall conduct a multi-stage, KI purposeful and random sampling. The community respondents will be sampled as follows: A list of all the names of individuals getting ART in the high volume health facilities in 2 Districts of Bunyoro region and a list of community based organizations. Every facility name will be written on a separate piece of paper, folded to ensure that all high volume health facilities have the same chance of being selected as well. The PI shall then randomly pick 5 papers with no replacements. This will generate a total of five high volume health facilities to be included in the study with each facility having an equal opportunity of being selected. Hence, the 5 health facilities will be a representative for the region and Uganda as a whole.
 Data collection
Primary data collection
Quantitative datacollection: structured questionnaire will be administered by PI and trained research assistants (RAs) to the heads of community based organizations(CBOs) offering HIV services and PLHIV themselves.
Qualitative data collection: Key informants (KI) selected purposively will be interviewed using a question guide. They will include the following: Ministry of Health, Ministry of Education, Directors, CBOs, Health facility staffs, NGOs partners in the country, WHO staff and CDC staff.
Secondary data: This will involve a summary of existing data, previous research reports, books, journals, government and partner NGO statistics and online databases.
Recruitment of study subjects: The study team will work in close consultation with community leadership (formal and informal), Health workers and the network of people living with HIV (PHA network) to plan, identify and recruit potential participants for each site. The strategies to recruit members will thereafter be determined by the type and number of data collection activities above. These will be very flexible and modifiable. In case newer topics, research questions, or subpopulations emerge related to the study or initial strategies do not result in the desired number of recruits, or if certain data collection activities of populations do not prove useful in answering the research questions, the criteria for selection will change. The research team shall respect and be responsive to the guidance and advice of local expertise and local leadership (Central 1 and South-West region leaderships).
Training interviewers: The first training will consist of 4days classroom based exercises. Didactic teaching kept to a minimum and shall be focused on description methodology its rationale and confidentiality. We shall spend more time on trainees to practice the methods on each other as well providing feedback to the group. Addition observation and systematic data collection methods training will be provided in the field sites just prior to their use.
The management of data and statistical analysis
Study selection: For secondary data analysis, three authors (Principal Investigator and 2 research consultants) will independently examine titles and abstracts of selected studies to eliminate none relevant studies. For those studies that meet our inclusion criteria, full texts will be retrieved and two reviewers will assess their final eligibility against the inclusion criteria. As studies in this field for the case of Uganda and other humanitarian settings, 4 studies will be included in this study.
2017 Management of data: We shall install, special research software such as Mendeley or Zotero on laptops during collection of secondary data. Articles that will be found eligible for our study will be downloaded and inputted accordingly, author will then independently extract the following details; 1) Title, authors, status of publication, journals, founders and date of publications.
2) Categorization of impact whether stigma and discrimination, cultural or religion, degree of Vulnerability whether extreme vulnerability or mild vulnerability.
3) How was the nature of the impact? Did it affect accessibility of HIV services, ART adherence or community based HIV interventions, did it lead to gender based violence? level reported, active or recovery setting and location urban or rural? We shall dispense structured questionnaires, digital audio tape recordings, emails during primary data collections to field partners and shall observe events as well. Collected data will be discussed and summarized in line with key study areas limited to 3-5 issues as explained during the training workshop.
We shall integrate the findings from this background to correlate findings from the field and provide a broader context. Reports will be sent to principal investigator who will provide feedback. The specific choice of people to be interviewed will depend on the location of the health facility.
The interviewees might include, policy-makers and program managers, service providers in humanitarian settings, CBO managers and health workers including CHWs, as well.
Pre-test of the instruments used will be conducted familiarize team members with the different instruments through an interactive process of developing them included in role-plays and re-testing them before the fieldwork begins. This will enrich team experience with qualitative interview techniques during the training sessions.
Dr. Joanita Kigozi is a co-investigator in this study. She works with the Infectious Diseases Institute (IDI) research department under the college of health science Makerere University in Uganda, he contributed to the design of this study and will lend support to work out the sample size and data analysis sections of the study. He will create a study database, perform data validity checking's concurrent data analysis as well. The standard frameworks and tools like WHO expand net frameworks will be deployed in during analysis.
Variations in the findings from various District settings due to other factors are expected. If further studies for review are identified, further investigations shall be conducted based on its heterogeneity within groupings here below;
Place of care such as facility-based versus community based
The status of impact for example stigmatise and non-stigmatised by family members and the surrounding host communities like schools.
The type of providers likes parents versus guardian's/care takers.
The current type of community service delivery like stationary (CDDPs) versus mobile clinics (CCLADD)
Expected study outcomes
Expected primary outcomes
The evidence of access and level of coverage of HIV services both at community and at Health facility such as the coverage of school health programs, school dropout rates due to HIV stigma and discrimination, divorce rates due to HIV, ART adherence rate among PLHIV. Barriers to service access like health worker attitudes.
The current utilization of overall health services by PLHIV like antenatal (ANC) and family Planning (FP) attendances by adolescents as well as Sexual gender-based violence (SGBV) in the Uganda.
Community update of the global health sector strategy on HIV, 2016–2021 and the UNAIDS treatment ambition of 90-90-90, knowledge in the existing level of standards in services provided to PLHIV in general.
Secondary outcomes
Improvement in the quality services provided to PLHIV in the community evidenced by humanitarian agencies adhering to WHO recommended practices guidelines and approaches.
Improvements in quality of statistics for informing HIV programming in Humanitarian emergency settings in Sub-Saharan Africa.
Enhanced protection services reduction in stigma and discrimination among PLHIV, reduction in HIV prevalence rates and increments in viral load suppression rate in Uganda as a result of improved community based HIV service scaled up.
Dissemination of results and publication policy: The principal investigator (PI) will take lead in the publication of the research findings. All pertinent contributors to this research project will be included in the publication as well as major funders.
Ethics and dissemination: Those selected to participate in this study will do so on entirely voluntary basis and such participants will be allowed to respond freely to the questions. Interviews will be conducted outside school operating hours or during ART clinic days and in the absentia of their parents and teachers from the room of interview (for minors). Questions will not include confidential information to interviewees. There will likely be an ethical committee to review and authorize this study as the international research standards. Prior to the commencement of this study, an interagency committee including members from the Ministry of Health in Uganda, IDI, CBOs, and other relevant partners will be established to advise on the study justification and methodology that will respect the rights of PLHIV. The findings from this study will be published as per the decision of funders.
Project duration: The study will last a period.
Project timelines and limitations: Due to the current political stability in Uganda, there is the likelihood of study not being affected by security risks in the field. However, Communication infrastructure is a bit limited due to very long distances to be covered by road transport to some Health facilities in Kagadi and Hoima Districts. Hence additional time may be necessary.
Ethical considerations: The principal investigator is updated professional research ethics. He will ensure that the study avoids plagiarisms and violations of rights for PLHIV and especially vulnerable group rights and conventions and shall, therefore, abide by all the core ethical principles such as beneficence, justice and exhibit respect for the rights of the PLHIV rights as stipulated in Geneva conventions of human rights. The study shall be subjected to full ethical review by local ethical review committee for authorization and monitoring. Authority to conduct the study in the Districts/Health facilities will be sought from the District Health Officer(DHO) who shall evaluate direct benefits of this study for the individual living with HIV who will participate in study as well as expected benefits for the host communities in Uganda in which the study will take place including overall potential benefits to science and the global health sector strategy on HIV/AIDS epidemic control.
Other expected supportfor the project: WHO, World Bank, and CDC and will be sought for funding support.
Collaboration with scientists or other research institutions: This study will be conducted fully in collaboration with other scientists from various universities in East African mainly Uganda and abroad mainly, Geneva Foundation for medical education and research and Texila American University Public Health Department.
Financing, Implementation, and management: Funds will be wired to IDI a Non-Governmental Organization (NGO) whose mission is to build capacity of health systems in Africa for the delivery of sustainable, high quality care and prevention of HIV/AIDS and related infectious diseases through training, research, and advanced clinical services. which currently has five operational areas through which it works to achieve its mission: Prevention, Care and Treatment; Training, Research and Laboratory services (provided through a partnership with the Makerere University-John Hopkins University Core Lab) and Outreach.
Declaration conflict of interest:The Author works as an expatriate staff for IDI, therefore, there is the likelihood of a conflict of interest.
Ms. Ramyaa Student Mentor, Texila Educational & Management Services, and Dr. Mutsach Anne Asifa Oncology Registrar, Chuvash State University.
References
The Uganda Population-Based HIV Impact Assessment (UPHIA) 2016-2017
http://www.afro.who.int/publications/fact-sheet-uganda-population-hiv-impact-assessment
Global health sector strategy on HIV 2016–2021 towards ending AIDS http://apps.who.int/iris/bitstream/10665/246178/1/WHO-HIV-2016.05-eng.pdf
Quality Assessment Guidebook-A guide to improving health for adolescents http://www.who.int/maternal_child_adolescent/topics/adolescence/second-decade/en/
Cities ending the AIDS epidemic 2016 meeting report
http://www.afro.who.int/publications/fact-sheet-uganda-population-hiv-impact-assessment
International law, human rights and HIV/AIDSDavid Patterson& Leslie London.
http://www.who.int/bulletin/archives/80(12)964.pdf
6.      UN ​​​​​​​HIV/AIDS and Human Rights.
http://www.ohchr.org/EN/Issues/HIV/Pages/HIVIndex.aspx
7.       Rethinking the role of the local community in HIV epidemic spread in sub-Saharan Africa: a proximate-determinants approach
https://www.ncbi.nlm.nih.gov/pmc/articles/PMC28626
8.       Factors associated with access to HIV care services in eastern Uganda: the Kumi home based HIV counseling and testing program experience .David Lubogo, John Bosco Ddamulira, Raymond Tweheyo and Henry Wamani.
https://bmcfampract.biomedcentral.com/articles/10.1186/s12875-015-0379-6
9        Avert.Global information and education on HIV and AIDS HIV and AIDS in Uganda
https://www.avert.org/professionals/hiv-around-world/sub-saharan-africa/uganda
Which referencing style are you using? Any website reference must have date accessed.
Remove the highlighted part, remove the conflict of interest too, does it talk about you (the author) and IDI?
Reduce the number of objectives to manageable level. Eg 3 or 4max. because it is the objectives you have that will guide your research , hence each objective has to be separately addressed exclusively in data collection, methodology, design then in deliverables/conclusions.
---
Are you busy and do not have time to handle your assignment? Are you scared that your paper will not make the grade? Do you have responsibilities that may hinder you from turning in your assignment on time? Are you tired and can barely handle your assignment? Are your grades inconsistent?
Whichever your reason is, it is valid! You can get professional academic help from our service at affordable rates. We have a team of professional academic writers who can handle all your assignments.
Plagiarism free papers
Timely delivery
Any deadline
Skilled, Experienced Native English Writers
Subject-relevant academic writer
Adherence to paper instructions
Ability to tackle bulk assignments
Reasonable prices
24/7 Customer Support
Get superb grades consistently
Online Academic Help With Different Subjects
Literature
Students barely have time to read. We got you! Have your literature essay or book review written without having the hassle of reading the book. You can get your literature paper custom-written for you by our literature specialists.
Finance
Do you struggle with finance? No need to torture yourself if finance is not your cup of tea. You can order your finance paper from our academic writing service and get 100% original work from competent finance experts.
Computer science
Computer science is a tough subject. Fortunately, our computer science experts are up to the match. No need to stress and have sleepless nights. Our academic writers will tackle all your computer science assignments and deliver them on time. Let us handle all your python, java, ruby, JavaScript, php , C+ assignments!
Psychology
While psychology may be an interesting subject, you may lack sufficient time to handle your assignments. Don't despair; by using our academic writing service, you can be assured of perfect grades. Moreover, your grades will be consistent.
Engineering
Engineering is quite a demanding subject. Students face a lot of pressure and barely have enough time to do what they love to do. Our academic writing service got you covered! Our engineering specialists follow the paper instructions and ensure timely delivery of the paper.
Nursing
In the nursing course, you may have difficulties with literature reviews, annotated bibliographies, critical essays, and other assignments. Our nursing assignment writers will offer you professional nursing paper help at low prices.
Sociology
Truth be told, sociology papers can be quite exhausting. Our academic writing service relieves you of fatigue, pressure, and stress. You can relax and have peace of mind as our academic writers handle your sociology assignment.
Business
We take pride in having some of the best business writers in the industry. Our business writers have a lot of experience in the field. They are reliable, and you can be assured of a high-grade paper. They are able to handle business papers of any subject, length, deadline, and difficulty!
Statistics
We boast of having some of the most experienced statistics experts in the industry. Our statistics experts have diverse skills, expertise, and knowledge to handle any kind of assignment. They have access to all kinds of software to get your assignment done.
Law
Writing a law essay may prove to be an insurmountable obstacle, especially when you need to know the peculiarities of the legislative framework. Take advantage of our top-notch law specialists and get superb grades and 100% satisfaction.
What discipline/subjects do you deal in?
We have highlighted some of the most popular subjects we handle above. Those are just a tip of the iceberg. We deal in all academic disciplines since our writers are as diverse. They have been drawn from across all disciplines, and orders are assigned to those writers believed to be the best in the field. In a nutshell, there is no task we cannot handle; all you need to do is place your order with us. As long as your instructions are clear, just trust we shall deliver irrespective of the discipline.
Are your writers competent enough to handle my paper?
Our essay writers are graduates with bachelor's, masters, Ph.D., and doctorate degrees in various subjects. The minimum requirement to be an essay writer with our essay writing service is to have a college degree. All our academic writers have a minimum of two years of academic writing. We have a stringent recruitment process to ensure that we get only the most competent essay writers in the industry. We also ensure that the writers are handsomely compensated for their value. The majority of our writers are native English speakers. As such, the fluency of language and grammar is impeccable.
What if I don't like the paper?
There is a very low likelihood that you won't like the paper.
Reasons being:
When assigning your order, we match the paper's discipline with the writer's field/specialization. Since all our writers are graduates, we match the paper's subject with the field the writer studied. For instance, if it's a nursing paper, only a nursing graduate and writer will handle it. Furthermore, all our writers have academic writing experience and top-notch research skills.
We have a quality assurance that reviews the paper before it gets to you. As such, we ensure that you get a paper that meets the required standard and will most definitely make the grade.
In the event that you don't like your paper:
The writer will revise the paper up to your pleasing. You have unlimited revisions. You simply need to highlight what specifically you don't like about the paper, and the writer will make the amendments. The paper will be revised until you are satisfied. Revisions are free of charge
We will have a different writer write the paper from scratch.
Last resort, if the above does not work, we will refund your money.
Will the professor find out I didn't write the paper myself?
Not at all. All papers are written from scratch. There is no way your tutor or instructor will realize that you did not write the paper yourself. In fact, we recommend using our assignment help services for consistent results.
What if the paper is plagiarized?
We check all papers for plagiarism before we submit them. We use powerful plagiarism checking software such as SafeAssign, LopesWrite, and Turnitin. We also upload the plagiarism report so that you can review it. We understand that plagiarism is academic suicide. We would not take the risk of submitting plagiarized work and jeopardize your academic journey. Furthermore, we do not sell or use prewritten papers, and each paper is written from scratch.
When will I get my paper?
You determine when you get the paper by setting the deadline when placing the order. All papers are delivered within the deadline. We are well aware that we operate in a time-sensitive industry. As such, we have laid out strategies to ensure that the client receives the paper on time and they never miss the deadline. We understand that papers that are submitted late have some points deducted. We do not want you to miss any points due to late submission. We work on beating deadlines by huge margins in order to ensure that you have ample time to review the paper before you submit it.
Will anyone find out that I used your services?
We have a privacy and confidentiality policy that guides our work. We NEVER share any customer information with third parties. Noone will ever know that you used our assignment help services. It's only between you and us. We are bound by our policies to protect the customer's identity and information. All your information, such as your names, phone number, email, order information, and so on, are protected. We have robust security systems that ensure that your data is protected. Hacking our systems is close to impossible, and it has never happened.
How our Assignment  Help Service Works
You fill all the paper instructions in the order form. Make sure you include all the helpful materials so that our academic writers can deliver the perfect paper. It will also help to eliminate unnecessary revisions.
2.      Pay for the order
Proceed to pay for the paper so that it can be assigned to one of our expert academic writers. The paper subject is matched with the writer's area of specialization.
3.      Track the progress
You communicate with the writer and know about the progress of the paper. The client can ask the writer for drafts of the paper. The client can upload extra material and include additional instructions from the lecturer. Receive a paper.
4.      Download the paper
The paper is sent to your email and uploaded to your personal account. You also get a plagiarism report attached to your paper.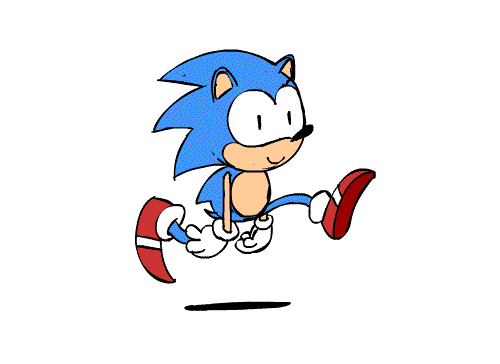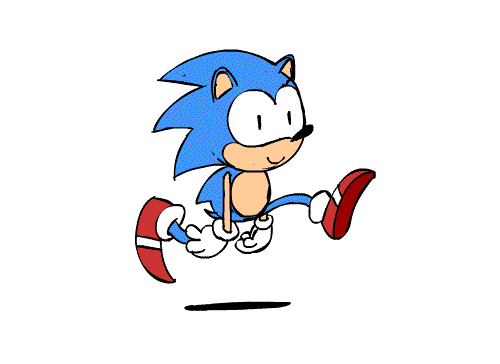 PLACE THIS ORDER OR A SIMILAR ORDER WITH US TODAY AND GET A PERFECT SCORE!!!
---