Clytemnestra's Role In The Oresteia
Over the past few decades, the role and character of Clytemnestra in Aeschylus' Oresteia, a three part cycle of plays, has been examined by Greek historians, mythology and literature students and professors, and gender sociologists alike. The Oresteia reveals a tragedy about a family that involves deceit, mourning, death, revenge and power. Clytemnestra, the queen, shares a role in all five of these elements; the role of Clytemnestra has been analyzed several times in a search for meaning through her language and the character she plays. Thus, the speech and gender presented by Clytemnestra's role in the Oresteia has been studied many times in an attempt to correlate and explain the transition of the role women used to have in society to the current role they play in society. This paper will analyze and explain the role of Clytemnestra in the Oresteia. It will conclude with an explanation that although she was powerful and acted powerfully, in the end Clytemnestra still played the role of a weak woman in society.
Don't use plagiarized sources. Get Your Custom Essay on
Clytemnestra's Role In The Oresteia Journal
Just from $9/Page
Brief Overview of the Oresteia
The Oresteia is a three part cycle of plays; the Agamemnon, the Choephoroe, and the Eumenides. The Agamemnon sets the tone for the role Clytemnestra plays as a woman whose advice and words are completely disregarded by her husband. In the Agamemnon, Clytemnestra is deceived by her husband, Agamemnon, into sending him their youngest daughter Iphigenia. Agamemnon cuts Iphigenia's throat on an alter as a sacrifice. Furthermore, Clytemnestra's advice to respect the defeated Trojan temples and people is deliberately disregarded by Agamemnon, and the city is wildly looted, destroyed and burned. Clytemnestra finally kills Agamemnon after the Trojan War, when he brings home a raped and captured Trojan priestess. In the second part, the Choephoroe, Clytemnestra's son Orestes, kills her in retribution for his father's death and on Apollo's advice. Clytemnestra is unable to defend herself, and dies. After her death, Orestes taunts her corpse, and is pursued by the Furies, the spirits of death and avengers of hell as a result of the taunting. Orestes flees to Delphi, which is Apollo's sanctuary, to escape the spirits of death.
In the last part of the plays, the Eumenides, Apollo tells Orestes that he cannot save Orestes from the Furies' rightful wrath. Orestes instead has to go to Athens and plead his case before the goddess Athena. In front of Athena, Orestes admits to murdering his mother, is not remorseful and additionally tries to place some of the blame on Apollo, telling Athena that Apollo made him do it. The Furies point out that the difference here is that that Orestes killed blood kin while Clytemnestra killed her husband, who was not blood kin. Apollo tells Athena that Zeus told him to advise Orestes, and then asserts that a mother is not the parent to a child, but rather only a nurse, and that only fathers are the blood kin of children. Apollo uses Athena's birth from Zeus to prove his point, and Apollo and Athena vote that Orestes murder of his mother was justified. The Furies side for Clytemnestra, but are out-voted, and call upon Mother Night to see the injustice that has been done. Mother Night determines that justice has been scorned, and that terrible retribution must follow. In an attempt to stall the retribution, Athena asks the Furies to abandon their former roles as hideous avengers from hell, and to become the Eumenides. The new Eumenides accept Athena's offer, and the play ends.
The Role of Clytemnestra
The role of Clytemnestra can be analyzed separately in each of the plays, but the conclusion remains the same; she is depicted a traditional "weak" woman. In the Agamemnon, her husband is depicted as a war hero. Clytemnestra's role in this play is a little different because she does not speak like most of the other women in the play. She is depicted as being more masculine than feminine because her husband is away at war and she has to take the place of political authority conferred upon her in his absence. In the play she deals with mostly men from a masculine standpoint. And yet, although figured as masculine, Clytemnestra's persuasive power has a distinctly feminine aspect in that she employs it to deceive and gain power over men (McClure, 1999). In this play, Clytemnestra has an adulterous affair with Aegisthus, and is able to deceive and control men with her persuasive capabilities. As a result, most would think that she represents a strong, independent women that is taken seriously. However, it is the exact opposite. Scholars have written that she had the adulterous affair as a result of Aegisthus tricking her, not because she hated her husband so much or that she was in love with Aegisthus. Thus, even in her affair, she was deceived by a man.
In the first play, at the end of the ten-year war, Agamemnon returned to Mycenae where Clytemnestra's lover, Aegisthus, invited him to a banquet where Agamemnon was treacherously slain. Agamemnon was slain by his wife alone in a bath, a piece of cloth or a net having first been thrown over him to prevent resistance (Encyclopedia Beta, 2007).
According to Aeschylus, Clytemnestra placed a piece of purple cloth and asked the returning Agamemnon to step over it. He refused at first but then gave in, while Cassandra, the Trojan princess, who had been endowed with the gift of prophecy but with the curse of no one believing her, waited outside, knowing doom awaited (Encyclopedia Beta, 2007). She stayed outside until she heard Agamemnon scream as he died, then ran inside and was killed by Clytemnestra. Clytemnestra's wrath at the sacrifice of their daughter Iphigenia, and her jealousy of Cassandra, are said to have been the motives of her crime (Encyclopedia Beta, 2007). Because of her jealousy of Cassandra, Clytemnestra's role is said to be one of remorseless revenge. In this play, she succeeds as in a powerful role; however her role in this play is different than the other two.
In this play Clytemnestra is ignored by Agamemnon, both in her advice regarding the Trojan villages and by the fact that he not only tricks her into sending him their daughter, but then also sacrifices the daughter with no remorse. He additionally takes a Trojan princess that was raped in the temple as part of his fair share of loot from the conquered city. Through all of his actions, Agamemnon is not viewed as an evil man, but as one that acts correctly for his status and his culture. Greek historians have stated that Clytemnestra was remorseless and vengeful because she conspired with her lover to kill Agamemnon after he returned from the Trojan War, using the fact that he killed her daughter as an excuse, among other things. However, in analyzing her monologue regarding her killing of Agamemnon, she states "He, all unmoved, as though brute life he quenched
His own child slaughtered, — of my travail throes
Him shouldst thou not have chased from land and home. When me thou dost arraign; — but, mark my words..
If with strong hand ye conquer me, then rule;– but should the god decree the opposite, Though late, to sober sense shalt thou be schooled." In this monologue she is basically stating that justice will be served for what Agamemnon has done, that she will get revenge. Instead of appearing to be merely remorseless and vengeful, she appears to lament her daughter's death and all of the evils that Agamemnon did in his life. Thus, she plays the role of a grieving mother.
The role that Clytemnestra plays in the Agamemnon is ironic because although she represents masculine qualities, she appears to be virtually unseen by her husband. Clytemnestra plays the role of the unheard women whose desires, advice and stature as the mother of the sacrificed daughter have no bearing in the marriage or in society. Although she has power, it is beyond her control. In the first play her role is one that can be best described as powerless. Clytemnestra is not the typical woman, because she displays man-like qualities, but still is unsuccessful even with her feminine qualities of persuasion. It can almost be said that she has an affair as a result of her husband's treatment of her, in that he doesn't listen to anything she says seriously. She is shown as a devalued woman when her daughter is killed to appease the gods. Since she is repeatedly ignored by Agamemnon, she finally kills him in grief over her daughter's death. Through this action she also demonstrates feminine qualities in grieving over the death of a child and resorting to any means to avenge the death of her daughter by her husband. The first part of the play closes with Clytemnestra is a strong character that has avenged her daughter's death but still laments over the death.
In the first play, Clytemnestra represents the role of justice, in that she avenged her treatment by her husband and the killing of her daughter. In the second part, the role of Clytemnestra changes somewhat, but she is still depicted as a weak woman. The weakness of her position in society is further illustrated by the fact that her son, Orestes, confesses freely to his mother's murder, and also that he never shows any remorse. It is clear that to Orestes, his father, not his mother, is of importance to him, that he finally claims as his sole parent. Any persuasive capabilities of Clytemnestra are overcome by Orestes in the Choephoroe, as she is unable to successfully defend herself when he tries to kill her. In another related play Electra and her brother Orestes hatch a plan to kill their mother and step father. Clytemnestra is said to treat Electra really badly, almost like a beggar or someone living in poverty because she is still grieving at the death of her father. Electra deceives Clytemnestra by telling her that Orestes is dead. Thus, Clytemnestra is deceived again by someone in her own family. This is a ploy to lead her into a false security that her son is dead which is part of his plan to kill her (Encyclopedia Beta, 2007). Orestes kills Clytemnestra while Aegisthus is not there so he doesn't know what is happening so before he returns. Electra covers the body of Clytemnestra under a sheet and presents to Aegisthus the apparent dead corpse of Orestes (Encyclopedia Beta, 2007). Once he pulls back the sheet, he realizes that it is Clytemnestra and Orestes reveals his identity to Aegisthus (Encyclopedia Beta, 2007).
In the second play, Clytemnestra is shown as even weaker still when her other daughter, Electra, assists Orestes when he kills her. Thus, she is shown no loyalty by either of two children. In the first play, Clytemnestra deceives her husband, but in the second play, the male figure succeeds. Her role is weakened when Orestes taunts her dead corpse. Thus, even in death she is not respected by even her own son. The second play shows her true tragedy, because she has essentially lost her three children; one is sacrificed, and the other two side with their father and assist in her own murder. Her role goes from one as a powerful mistreated woman in the first play to that of a once-again deceived victim in the second play.
In the third play, Clytemnestra is once again depicted as being overcome because even in death she is not successful. This is illustrated when Athena and Apollo side with Orestes that her murder was justified.
Even the Furies cannot seek retribution by torturing the soul of Orestes. Thus in the third play Clytemnestra is once again reduced to a weak role because the law and justice are not on her side. It is also demonstrated in the third play that women in general played a weak role because even Athena is not able to persuade Apollo and it appears that she does not even try; that Apollo persuades her in his logic that only the father is a child's blood kin and the mother is merely the nurse, or caregiver of the child. In the third part of the play, Clytemnestra's death is not respected enough to gain retribution on those that caused it. All three of these plays set the atmosphere for the ultimate role that Clytemnestra plays in the Oresteia.
Conclusion
Historians and scholars have commented that Clytemnestra's role can be compared to the role of women in general in society. Clytemnestra does not mourn as a woman is supposed to, but is instead acting like a man. However, Clytemnestra, wronged by the sacrifice of her daughter, can no longer act like a woman is supposed to act, but instead acts like a man. She does this by murdering not only Agamemnon also Cassandra, who is innocent in regards to the crimes of the family. The plays begin by giving women some power; Clytemnestra murders Agamemnon, the Furies have power to control blood-debt, and Athena runs the court. However, at the end of the plays, Clytemnestra's role is that of no power, for the court holds that women are merely vessels for children, and that a child is actually blood kin to their father. At the end of the third play, Athena and Apollo have convinced the Furies to give up blood-debt, become the Eumenides, the "kind ones," and to take up a plot of land (Encyclopedia Beta, 2007). The Furies have, in effect, been pacified and their threat ceased (Encyclopedia Beta, 2007).
Thus, Clytemnestra's role is ultimately one of a weak woman in society; one who although she is queen, and is very persuasive, remains unsuccessful in the end. Her role in the Oresteia is a tragic one, one that is typical to the current role of a woman that operates in reaction to her emotions. Clytemnestra is unable to prevail over the dominant men in her life, and even the women like her daughter Electra and the goddess Athena, cannot side with her. When she attempts to avenge her daughter's death, she has power for one moment, until Orestes kills her. Finally, Clytemnestra's role is to serve the wishes of the men, and even in revenge she lacks power.
Bibliography
McClure, L. (1999). Spoken like a woman. Speech and Gender in Athenian Drama.
Encyclopedia Beta. (2007). Clytemnestra Greek wife of Agamemnon. Retrieved April 9, 2007 at http://ancienthistoryabout.com.
Thalmann, W. (1985). Speech and Silence in the Oresteia. Phoenix, Vol. 39(3).
Zeitlin, F. (1965). The Motif of the Corrupted Sacrifice in Aeschylus' Oresteia.
Transactions and Proceedings of the American Philological Association, Vol. 96.
---
Are you busy and do not have time to handle your assignment? Are you scared that your paper will not make the grade? Do you have responsibilities that may hinder you from turning in your assignment on time? Are you tired and can barely handle your assignment? Are your grades inconsistent?
Whichever your reason is, it is valid! You can get professional academic help from our service at affordable rates. We have a team of professional academic writers who can handle all your assignments.
Plagiarism free papers
Timely delivery
Any deadline
Skilled, Experienced Native English Writers
Subject-relevant academic writer
Adherence to paper instructions
Ability to tackle bulk assignments
Reasonable prices
24/7 Customer Support
Get superb grades consistently
Online Academic Help With Different Subjects
Literature
Students barely have time to read. We got you! Have your literature essay or book review written without having the hassle of reading the book. You can get your literature paper custom-written for you by our literature specialists.
Finance
Do you struggle with finance? No need to torture yourself if finance is not your cup of tea. You can order your finance paper from our academic writing service and get 100% original work from competent finance experts.
Computer science
Computer science is a tough subject. Fortunately, our computer science experts are up to the match. No need to stress and have sleepless nights. Our academic writers will tackle all your computer science assignments and deliver them on time. Let us handle all your python, java, ruby, JavaScript, php , C+ assignments!
Psychology
While psychology may be an interesting subject, you may lack sufficient time to handle your assignments. Don't despair; by using our academic writing service, you can be assured of perfect grades. Moreover, your grades will be consistent.
Engineering
Engineering is quite a demanding subject. Students face a lot of pressure and barely have enough time to do what they love to do. Our academic writing service got you covered! Our engineering specialists follow the paper instructions and ensure timely delivery of the paper.
Nursing
In the nursing course, you may have difficulties with literature reviews, annotated bibliographies, critical essays, and other assignments. Our nursing assignment writers will offer you professional nursing paper help at low prices.
Sociology
Truth be told, sociology papers can be quite exhausting. Our academic writing service relieves you of fatigue, pressure, and stress. You can relax and have peace of mind as our academic writers handle your sociology assignment.
Business
We take pride in having some of the best business writers in the industry. Our business writers have a lot of experience in the field. They are reliable, and you can be assured of a high-grade paper. They are able to handle business papers of any subject, length, deadline, and difficulty!
Statistics
We boast of having some of the most experienced statistics experts in the industry. Our statistics experts have diverse skills, expertise, and knowledge to handle any kind of assignment. They have access to all kinds of software to get your assignment done.
Law
Writing a law essay may prove to be an insurmountable obstacle, especially when you need to know the peculiarities of the legislative framework. Take advantage of our top-notch law specialists and get superb grades and 100% satisfaction.
What discipline/subjects do you deal in?
We have highlighted some of the most popular subjects we handle above. Those are just a tip of the iceberg. We deal in all academic disciplines since our writers are as diverse. They have been drawn from across all disciplines, and orders are assigned to those writers believed to be the best in the field. In a nutshell, there is no task we cannot handle; all you need to do is place your order with us. As long as your instructions are clear, just trust we shall deliver irrespective of the discipline.
Are your writers competent enough to handle my paper?
Our essay writers are graduates with bachelor's, masters, Ph.D., and doctorate degrees in various subjects. The minimum requirement to be an essay writer with our essay writing service is to have a college degree. All our academic writers have a minimum of two years of academic writing. We have a stringent recruitment process to ensure that we get only the most competent essay writers in the industry. We also ensure that the writers are handsomely compensated for their value. The majority of our writers are native English speakers. As such, the fluency of language and grammar is impeccable.
What if I don't like the paper?
There is a very low likelihood that you won't like the paper.
Reasons being:
When assigning your order, we match the paper's discipline with the writer's field/specialization. Since all our writers are graduates, we match the paper's subject with the field the writer studied. For instance, if it's a nursing paper, only a nursing graduate and writer will handle it. Furthermore, all our writers have academic writing experience and top-notch research skills.
We have a quality assurance that reviews the paper before it gets to you. As such, we ensure that you get a paper that meets the required standard and will most definitely make the grade.
In the event that you don't like your paper:
The writer will revise the paper up to your pleasing. You have unlimited revisions. You simply need to highlight what specifically you don't like about the paper, and the writer will make the amendments. The paper will be revised until you are satisfied. Revisions are free of charge
We will have a different writer write the paper from scratch.
Last resort, if the above does not work, we will refund your money.
Will the professor find out I didn't write the paper myself?
Not at all. All papers are written from scratch. There is no way your tutor or instructor will realize that you did not write the paper yourself. In fact, we recommend using our assignment help services for consistent results.
What if the paper is plagiarized?
We check all papers for plagiarism before we submit them. We use powerful plagiarism checking software such as SafeAssign, LopesWrite, and Turnitin. We also upload the plagiarism report so that you can review it. We understand that plagiarism is academic suicide. We would not take the risk of submitting plagiarized work and jeopardize your academic journey. Furthermore, we do not sell or use prewritten papers, and each paper is written from scratch.
When will I get my paper?
You determine when you get the paper by setting the deadline when placing the order. All papers are delivered within the deadline. We are well aware that we operate in a time-sensitive industry. As such, we have laid out strategies to ensure that the client receives the paper on time and they never miss the deadline. We understand that papers that are submitted late have some points deducted. We do not want you to miss any points due to late submission. We work on beating deadlines by huge margins in order to ensure that you have ample time to review the paper before you submit it.
Will anyone find out that I used your services?
We have a privacy and confidentiality policy that guides our work. We NEVER share any customer information with third parties. Noone will ever know that you used our assignment help services. It's only between you and us. We are bound by our policies to protect the customer's identity and information. All your information, such as your names, phone number, email, order information, and so on, are protected. We have robust security systems that ensure that your data is protected. Hacking our systems is close to impossible, and it has never happened.
How our Assignment  Help Service Works
You fill all the paper instructions in the order form. Make sure you include all the helpful materials so that our academic writers can deliver the perfect paper. It will also help to eliminate unnecessary revisions.
2.      Pay for the order
Proceed to pay for the paper so that it can be assigned to one of our expert academic writers. The paper subject is matched with the writer's area of specialization.
3.      Track the progress
You communicate with the writer and know about the progress of the paper. The client can ask the writer for drafts of the paper. The client can upload extra material and include additional instructions from the lecturer. Receive a paper.
4.      Download the paper
The paper is sent to your email and uploaded to your personal account. You also get a plagiarism report attached to your paper.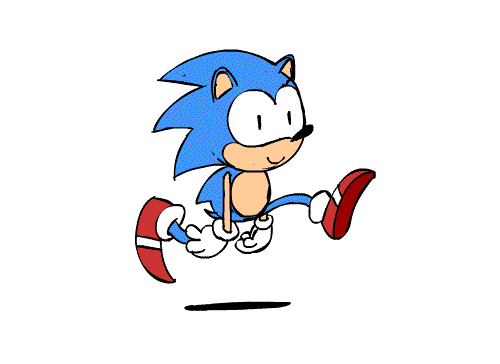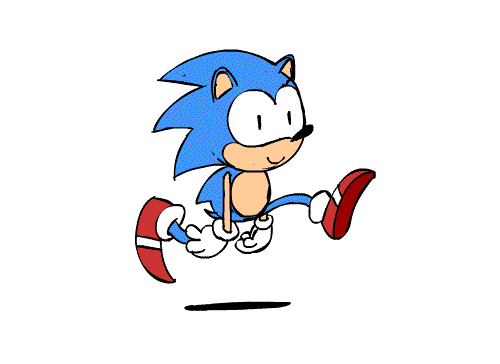 PLACE THIS ORDER OR A SIMILAR ORDER WITH US TODAY AND GET A PERFECT SCORE!!!
---