Legislation regarding childcare
PART ONE
The safety and wellbeing of children
(I)
Don't use plagiarized sources. Get Your Custom Essay on
The safety and wellbeing of children
Just from $9/Page
.roles of a practitioner
Legal practitioners have a critical role to play in enhancing the safety and welfare of children in society. They help to ensure that every child has access to fundamental rights as stipulated by legal frameworks applied in different countries. According to the United Nations Convention on the Rights of the child, four principles act as guidance on the roles of practitioners in children wellbeing. Ensuring that the kids do not face discriminations during their upbringing is one of the responsibilities. This is meant to provide that every child meets justice treatment in the society, especially those who are vulnerable such as those hailing from a minority group. Another role is making sure that the right to life, survival and development is not violated. Practitioners should play their part in availing protection to children from harm that may arise from legal grounds. United Nations also advocates for the right to be heard by every kid, especially to those who can express their views and opinions. The last principles indicate that practitioners should ensure that their primary consideration in decision making that affecting kids' life is the best interests for the children Campbell-Barr,V.(2017).
. Describe the lines of reporting and responsibility to meet the safeguarding, protection, and welfare requirements of children.
Most of the time, children find it challenging to open up on occurrences that require legal interventions since it seems confusing, and they may have fear and distress. Therefore, it is essential for the adults to seek responses or by legal practitioners and people in authority, for instance, police, who are specialized, experts and can be trusted according to the United Nations Convention on the Rights of the Child. They then should ensure that the safety and wel-lbeing of the children are safeguarded by seeking legal interventions where necessary.
.boundaries of confidentiality
It is essential for the practitioners and other people involved in children related cases to ensure that their right to privacy is maintained. This entails information that contains highlights of the legal proceedings, communications with the child and their identity.  This helps in protecting the children from potential harm that may arise with the disclosure of their identity and safeguarding the personal information from being accessed by a third party unless the disclosure serves the child's best interests. That implies that no personal data is published mainly in the media, which could expose the child's identity.
.Benefits of partnership
The partnership of local organizations and agencies during the early stages is quite effective in the safeguarding of children will fare. This is because the formation of first companies by agencies and regional institutions, will, in turn, ensure that support is provided immediately when the problem arises in the child's life. The coordination among the various partnerships formed to safeguard the child, in turn, prove to be beneficial to the children and families involved mainly in terms of provision of health services, housing, education and security from the police. Besides, the partnership ensures family members, children, advocates and practitioners to come together in a child protection conference. Therefore, they can make decisions concerning the future of the child's health, security and development. This leads to the establishment of the child protection plan and selection of the core group, which is responsible for tracking the progress of the project.
(Ii).
.child protection
Child protection refers to the actions taken to prevent a child from any harm or abuse, identifying chances of abuse, and preventing future cases of abuse. About safeguarding child protection enables a child to enjoy life and rights without interference. (Cleaver 2007)
.signs of: domestic abuse
It is sometimes difficult for children to open up and speak about domestic abuse, especially when it is conducted by the people close to them. However, several signs may enlighten an individual in detecting a child that has been exposed to domestic violence. The first sign is bullying, and this is when children develop manners of causing harm towards other kids through physical contact, name-calling or underestimating other kids. Anxiety and depression, kids developing mouth ulcers, expressing anti-social behaviours in this case, children exclude themselves from others. This is signals that can easily be detected from kids who are afraid or shy to speak about their encounter with domestic abuse. On this account, special measures should be taken to ensure that the children not to continue experiencing domestic abuse.
: Neglect
A neglected child or person will show signs of dirtiness and untidiness because they are not able to acquire parental care. Poor weight and low growth rates are also evident. Most left alone, kids miss schools and don't get enough medical care.
: Psychical abuse
This kind of abuse means that a person has put the kid's body into harm, whether they leave a serious mark or not. Signs will include marks on the child's body, showing attacks and bruises from the abuser. Fear and tension are also another sign as an abused kid will leave in fear of the memories.
: Emotional abuse
Emotional abuse will be depicted by lowered emotional growth in a child, lack of interest in major play activities, loss of self-esteem. Children who are emotionally abused will also desperately look for attention, seem depressed, and will avoid school activities.
: Sexual abuse
Sexual abuse signs will include changes in eating habits with children losing appetite and refusing to eat, has sleeping problems with encounters of nightmares without any reason. Also, exhibiting signs of adult behaviour is a good clue of sexual abuse. Other kids refuse to disclose their secrets to parents and other kids.
. Actions to take
According to the NSPCC, the following are the procedures to take when one suspects an incident of child abuse, especially when one is not completely positive that it is a case of child abuse or neglection. The first step entails approaching the child and talking to him/her. Even though most children may shy or not get to inform you about their situation, pressing on the issue will help build positive bridges with the child. Hence they may talk about their situation after gaining trust. The other step is to carry a diary; this will help to keep a close monitor on the child, especially when trying to detect their behavioural patterns. Speaking to the child's teacher or medical visitor is the third step. It will help confirm if they have made similar observations to from the child. The other step is communicating with other people about how you feel about the child's behaviour. This will help get other people's perspective; hence it may build confidence in carrying out the next step. The final step is contacting the necessary authorities related to prevent child abuse. For instance, the NPCSS (National Society for the Prevention of Cruelty to Children).
.Rights of children/ parents in cases of abuse
Children who are victims of abuse have the right to access the necessary medical interventions and should have the necessary medical tests carried out to determine the level of damage caused to them. Parents whose children have been affected by search incidents arising from domestic abuse have the right to claim justice for their children. This entails the right to sue whoever inflicted pain in terms of abuse to their child. Hence, the relevant authorities should ensure their safety and protection against further harm.Children that have been abused have the right to be involved in carrying out the necessary procedures and investigations only if they willingly agree to. However, children are also entitled to the right to remain silent or left out of the investigation if they choose to. The children also have the right to share their information with their parents and guardians who they feel can listen to them. Besides the affected child and their family have the right to privacy. Hence the child's information should not be exposed to media sites since it will tarnish their image.
Kids and youngsters reserve the option to be shielded from noteworthy damage. In instances of supposed maltreatment, the underlying advance ought to be shielding the kids by expelling them from the earth where the abuse happened and taking activities to explore the charge so the culprit could be summoned. The putting away and handling of individual data about kids ought to be kept private as close to home data are exceptionally touchy. Guardians reserve a privilege to procure data about any mischief on their kids O'Reilly, L. (2016).
. Whistleblowing
Whistleblowing can be referred to as revealing information concerning crimes being committed. In this case, whistleblowing represents informing the right authority concerning child abuse. Common examples include reporting cases of child neglection. Another example is confronting cases of childhood abuse. Exposing the people who take part in actions that cause harm to children.
(iii)
. Explain why serious case reviews are required
The primary purpose of conducting serious case reviews is to detect enhancements that pertain safeguarding and the promotion of the wellbeing of children at national and local levels. Moreover, it should be known that studies are carried out not to hold agencies or institutions accountable but rather prevent the similar repetition of cases.
. Analyze how serious case reviews inform practice.
Serious case reviews can be implemented during passing judgement when a child is subjected to abuse and suffers physical, intellectual, mental health impairment that is considered to be long-lasting. Additionally, they are also applicable when a child suffers damage that in turn, negatively affects their social development. Serious Case Reviews also act as significant referencing resources for safeguarding partners when there is a need to identify cases that have raised the alarm in the area of concern. The reviews can also be useful in facts where a child becomes a victim of sexual severe related violence. Therefore, serious case reviews re applicable in cases where children have been contemplatively abused or died as a result of child abuse.
Part 2.
According to the initial set of legislations and guidelines that concern ensuring the safety and well being of children, the legislative structure that covers protection of children contains crucial principles. The principles in the Children Act 1989 include the excellent condition regarding children welfare and the expected requirement needed to undertake duties concerning children care. Additionally, legislative structures have been established in the new Children Act 2004 to support the previous Act by encouraging coordination between agencies to improve accountability. Furthermore, the latest guidance and polices updated in theDepartment for Education (DfE) provides conditions under which practitioners are to assess children and also the advice on how institutions plus individual can coordinate and work together in ensuring the safety of children. Policies and procedure set require that providers of early childhood assessment and protection services align with (Chapter 2, section 14). The article covers children under five years Lead, D. (2019). Another vital alteration made is that the local safeguarding children board (LSCBs) is replaced by three safeguarding partners, who work with the necessary agencies to ensure the wellbeing of children in their location. Another requirement is that the review on child death is to be done by child death review partners and not the LSCBs as it used to be.
Under the arrival and collection times policy, there is an observation of the period a child spends in the education and care setting. It's the responsibility of parents and staff to ensure children arrive on time and leave the institution safely. A good policy will ensure that there is a record of attendance to be signed by each student, ensure that a child leaves the premises only at the designated time or under permission from the staff. Parents should also ensure they review the sign in and out sheet to enhance attendance. To give faith to parents about their children's safety, two staff members should ensure they confirm signing out of the children and confirming the premises for any child left behind. Educators will also support the children in doing their daily activities and provide a suitable environment for children to enjoy playing.
Planning is key in ensuring child development and learning to provide early learning goals are achieved. Parents should involve themselves in the preparation of children's daily activities. When planning for children to play, a balanced approach is essential because children will gain motivation and self-esteem while doing their activities. A motivated child is likely to perform given roles effectively because they are free in their souls. Playing assist child development and boosts their brain in their development stages.
In implementing safety checks and concerns, I will put measures in place to ensure that the needs of all children are catered for — training and educating staff members on safety measures to protect the children against abuse. The training will enhance closeness between children and the staff members; thus, children will openly share their experiences and enable them to get help. Giving out roles to children will also determine the child's abilities and help achieve development goals. I will also give out targets to each child to ensure that they gradually develop both mentally and physically. I will also show love to all children to ensure that self-appreciation is improved.
Part 3
Similar open-door approach – in the consideration set, each youngster and grown-up must be treated similarly and decently and not be oppressed sexual orientation, handicap, age, ethnicity, race, religion, skin shading, and marital status. New year's expert must know about the national enactment and how it advises strategies and methodology in the setting identifying with kids' privileges. Preparing ought to be given to every early year expert to clarify how the approaches can have sway on the kids and the setting.
Rehearsing different variety arrangement:
The childcare setting and all the staff must be conscious of different societies, regard, and worth the decent variety which exists in the more extensive network. They should be focused on testing mentalities that advance separation.
The exceptional instructive needs approach
All childcare settings and schools must make arrangements for kids with different needs, for example, appropriate materials or hardware, access to offices, coordinated help in helping youngsters take part in exercises, and interface with other kids.
It's the job of an expert to guarantee balance and assorted variety consistently for the two kids and guardians by finding a workable pace intently and ensuring that every close to home needs are provided food for. Verhellen, E.(2000). They also work under the policies and procedures of their setting. They are good role models for the children on matters of equality and diversity. Practitioners identify discrimination activities and teach children the importance of togetherness by providing a suitable environment for friendship. They also engage with families of children to ensure that each child feels valued and loved. Practitioners should always plan activities to allow all children to take part and be prepared to adapt the event for children with additional needs. Settings should have a variety of resources for children to play with, such as books from different cultures to look at and read, dressing up clothes, dolls that are authentic-looking, play food, either bought or made from play-dough/salt-dough as well as music rhymes and songs. Practitioners should think about their environment and ensure they display different decorations; this could be flags or signs with different languages.
 Part 4
As a practitioner, many challenges are arising due to having kids from different settings under your care. Due to this factor working in partnership with parents, health visitors, and other staff officials enable the sharing of costs easier. For instance, it may be difficult when dealing with children from a single-parent family as compared to those from an extended family structure. This is simply because children from extended families interact easily. At the same time, it takes time for a child from a single-parent family to open up to a practitioner, simply because they see them as strangers. Training activities for children require funds; hence a good partnership assists boost the learning of children. Example, when different organization coordinate to ensure the protection of children against abuse, this may offer other advantages such as better education, proper health and security to the kids.The workload is also shared among parties, and it becomes easier to stick messages to the young ones as both the practitioner and parents assist in inputting the knowledge and development of the child. Education is highly shared as views from different partners are considered, and the best approach used Garbarino, J.(2017).
Admission policy assists in the accommodation of new children to an institution; the system has to be performed by both the parents and practitioners. Parents should be willing to bring in the young ones for training sessions. Security and safeguarding policy ensures that all kids are safe from any harm both in the institution and at home. Behaviour policy enables a child to grow up in the correct code of conduct, and it's the role of all partners to ensure that they monitor each kid's behaviour at all times Lead, D.(2019).
The partnership meets each child's individual needs in that their social, emotional needs are catered. Training from each partner assists a child in overcoming challenges and adjust to changes in life, and it helps a child grown mentally and spiritually, knowing how to handle situations. The partnership also safeguards a child in that from each set; the partner will show love, care to the child, and provide defence against any abuse. Parents and practitioners will teach children how to report cases of violence from any individual, thus lowering the chances of misuse of their rights. Child growth and development is also boosted because each partner is aware of his roles and target have given to him about child growth. Each partner will work hard to ensure a child's development graph is always rising, and correction policies are in the place where a child's growth is stagnant or dropping.
There are different family structures, and teachings on child development will depend on the type of family a child is brought up. A nuclear family is a traditional setting of a family with two parents and children. The upbringing in a nuclear family is stable as love and financing are available from both parentsGarbarino, J. (2017). Single parenthood is also another structure where a child will be brought up by one parent. In the setting, love and care are evident but not entirely due to a lack of one parent. A grandparent's family is another structure whereby a child is brought up by his grandparents due to the death of his parents or both parents being away for other reasons.
Working with children from different settings in very important in that each has its views regarding opinion and learning is improved. There are chances of developing personal skills as the environment enables them to acquire vital skills such as listening to one another and assisting in times of need. It's also benefiting in that funding is made easier because some families could be well up and ready to support children from impoverished backgrounds. Children who lack parental care will also feel at home interacting with other kids as partners will show care and support to all children regardless of the experience.
As a practitioner, you may realize a family requires some help. For instance, some parents are not at peace with one another, which is evident in the child's behaviours. In some situations, families may lack funding for their childcare; a practitioner can use his position to enquire assistance from other parents who are well off. Moral decay in some families is an issue that a practitioner can solve by ensuring they input the correct morals to the child in his upbringing, which in the future will help the kid grow in the right code of conduct. Furthermore, some issues that may trigger behavioural changes in children and such as depression might be as a result of the kid being exposed or involved in matters related to child abuse. As a legal, my role in assisting the child and the family is by ensuring that they acquire justice and protection from the relevant agencies to prevent further infliction of harm to the child. Additionally, the rivalry between siblings can be due to biasness and favouring one sibling when providing basic needs to them. As practitioner assistance to this type of situation may be by ensuring equal distribution of all basic needs to the kids.
There are many barriers to the partnership, but with correct legislations, unity is likely to endure. Each partner has different personal habits; hence some could be annoying to others and preventing the integration of the organizations. Legislations should be put into place to ensure that each partner guards his actions to avoid hurting one another. Differences in skills and roles can also bring about disputes as some parties may feel that they are doing more duties towards the development of the child than others, each partner is given specific responsibilities and targets set. Commitment levels can also be different among the partners; thus, some could perform their duties excellently while others are pulling them down. In such a situation, each partner is given a set of roles with targets to meet, and rewards are given to performing parties to ensure high performance.
The partnership could be very complex due to the differences arising among each party. The difference in opinions could hinder the making of a decision and, at times making of bad decisions due to lack of a standard stand. Lack of commitment also bringsabout the failure of the partnership due to one party failing to do their duties. Either the parent, staff, or practitioner can ignore their role at times, so the development of the child is altered. For instance, when a parent favours one sibling more than the other. This leads to a rivalry between the kids hence the failure of the partnership due to the lack of following the requirements. Lack of finances to boost training sessions could also affect the closeness of the parties and leading to lowered learning rate of the child.
Disclosing information can only be done in situations whereby a risk affecting a child has been identified. There is tension in revealing information about poor practices in an organization in that a staff member will be at risk of losing a job in the event his poor practices are identified. Chances of enmity are after that inferior disclosing methods; this is because the person may feel betrayed. Disclosing information regarding a child at risk can bring about tension in that you are not sure of how to handle the risk once you publish it. At times it may help stop the threat from happening and prevent a child from harm. In the instance, crime is suspected, disclosing information could help give a chance to stop actualization of the evil. At other times a crime could already have happened, so revealing it enables measures to be put in place and prevent future cases of abuse.
Part 5
. Professional development
To provide better service in protecting young children, Early service providers should meet the following qualification and requirement needed in this field. For early providers dealing with children under two years, they should have the relevant training for addressing care to young children.  Half of the providers should have complete level two certificates. For children aged three, the early service providers should have at least level three qualifications. Additionally, when dealing with children aged three, the Education act 2002 requires that one member of the early childhood providers is a qualified teacher. Furthermore, to ensure that every child acquires better services, each member should serve at least thirteen children (Wiliam, D.(2017).
. Methods
Performance-based approach, this method is based on closely monitoring the performance of employees to know levels of competency and address matters relating to achievement. Benchmarking from other organizations could also give a chance to realize the need for development. Benchmarking enables a person to learn more and acquire better skills. Observation of employees at work can also allow management to determine a gap in the professions. The inspection gives management a real picture of the situation in hand and helps fill the skill gap puzzle.
Self-evaluation aspect
(ii) There are two major theoretical perspectives regarding professional development, Kolb's and Gibbs's cycles of reflection. There are Kolb will be used when reflecting on an activity. At the same time, Gibbs reflects on a current situation being corrected to bring better results; for example, a child's behaviour that you handled for the best.  As a practitioner, it's good to always reflect on your work. As much as reflection helps the children, it also helps the practitioner to gain professional development. During the early year's foundation stage, it's the role of practitioners to assist children and guide them in their development by encouraging learning activities and giving play roles. They also provide a conducive environment for a child to gain knowledge and grow.
In my area of residence, there are some opportunities to develop; training is available in centres where children with special needs are present. Besides, there is also a gap that requires the carrying out of workshop activities and holding conferences to teach people more about the early provision of child services. In my location, there is an autism institution where I can learn how to deal with children who are disabled, learn how to take care of their demands, and be able to develop them despite their challenge. Online courses are also available to train more on how to raise young ones in the best way possible. Furthermore, there is a need for more empirical research to be conducted in my location to ensure that practitioners gain new skills and knowledge concerning child protection.
Reflection has improved my way of working in that it improved my understanding of handling situations and problem-solving skills. It has also enabled me to learn from my past experiences and enhanced transformation of performance. Due to more experience in handling children, problems am now useful because I can quickly know how to handle child emotions without tension. Reflection has also made me understand how to handle a current situation with experience and come up with a great solution, right for the children and me.
References
Campbell-Barr, V. (2017). Quality early childhood education and care–the role of attitudes and dispositions in professional development. Early Child Development and Care, 187(1), 45-58.
Cleaver, H. (2007). Child protection, domestic violence, and parental substance misuse: family experiences and effective practice. Jessica Kingsley Publishers.
Garbarino, J. (2017). Children and families in the social environment: Modern applications of social work. Routledge.
Great Britain. Department for Education.Garbarino, J. (2017). Garbarino, J. (2017). (2006). Working together to safeguard children: A guide to inter-agency working to protect and promote the welfare of children — the Stationery Office.
LEAD, D. S., JONES, M., LEAD, D. D. S., & FOREMAN, M. (2019). CHILD PROTECTION (SAFEGUARDING) POLICY OCTOBER 2019. POLICY.
Lewis, H. (1985). The whistleblower and the whistleblowing profession. Child and Adolescent Social Work Journal, 2(1), pp.3-12.
O'Reilly, L., & Dolan, P. (2016). The voice of the child in social work assessments: Age-appropriate communication with children. The British Journal of Social Work, 46(5), 1191-1207.
Rindfleisch, A., Burroughs, J.E., and Denton, F. (1997). Family structure, materialism, and compulsive consumption. Journal of consumer research, 23(4), pp.312-325.
Urban, M. (2008). Dealing with uncertainty: Challenges and possibilities for the early childhood profession. European old childhood education research journal, 16(2), pp.135-152.
Verhellen, E. (2000). Children's rights and education. In Citizenship and democracy in schools: Diversity, identity, equality (pp. 33-43). Trentham.
Wiliam, D., & Thompson, M. (2017). Integrating assessment with learning: What will it take to make it work? The future of the evaluation (pp. 53-82). Routledge.
Wilcock, L. (2007). The early year's foundation stage in practice. Step Forward Pub.
Are you busy and do not have time to handle your assignment? Are you scared that your paper will not make the grade? Do you have responsibilities that may hinder you from turning in your assignment on time? Are you tired and can barely handle your assignment? Are your grades inconsistent?
Whichever your reason may is, it is valid! You can get professional academic help from our service at affordable rates. We have a team of professional academic writers who can handle all your assignments.
Our essay writers are graduates with diplomas, bachelor, masters, Ph.D., and doctorate degrees in various subjects. The minimum requirement to be an essay writer with our essay writing service is to have a college diploma. When assigning your order, we match the paper subject with the area of specialization of the writer.
Plagiarism free papers
Timely delivery
Any deadline
Skilled, Experienced Native English Writers
Subject-relevant academic writer
Adherence to paper instructions
Ability to tackle bulk assignments
Reasonable prices
24/7 Customer Support
Get superb grades consistently
---
Are you busy and do not have time to handle your assignment? Are you scared that your paper will not make the grade? Do you have responsibilities that may hinder you from turning in your assignment on time? Are you tired and can barely handle your assignment? Are your grades inconsistent?
Whichever your reason is, it is valid! You can get professional academic help from our service at affordable rates. We have a team of professional academic writers who can handle all your assignments.
Plagiarism free papers
Timely delivery
Any deadline
Skilled, Experienced Native English Writers
Subject-relevant academic writer
Adherence to paper instructions
Ability to tackle bulk assignments
Reasonable prices
24/7 Customer Support
Get superb grades consistently
Online Academic Help With Different Subjects
Literature
Students barely have time to read. We got you! Have your literature essay or book review written without having the hassle of reading the book. You can get your literature paper custom-written for you by our literature specialists.
Finance
Do you struggle with finance? No need to torture yourself if finance is not your cup of tea. You can order your finance paper from our academic writing service and get 100% original work from competent finance experts.
Computer science
Computer science is a tough subject. Fortunately, our computer science experts are up to the match. No need to stress and have sleepless nights. Our academic writers will tackle all your computer science assignments and deliver them on time. Let us handle all your python, java, ruby, JavaScript, php , C+ assignments!
Psychology
While psychology may be an interesting subject, you may lack sufficient time to handle your assignments. Don't despair; by using our academic writing service, you can be assured of perfect grades. Moreover, your grades will be consistent.
Engineering
Engineering is quite a demanding subject. Students face a lot of pressure and barely have enough time to do what they love to do. Our academic writing service got you covered! Our engineering specialists follow the paper instructions and ensure timely delivery of the paper.
Nursing
In the nursing course, you may have difficulties with literature reviews, annotated bibliographies, critical essays, and other assignments. Our nursing assignment writers will offer you professional nursing paper help at low prices.
Sociology
Truth be told, sociology papers can be quite exhausting. Our academic writing service relieves you of fatigue, pressure, and stress. You can relax and have peace of mind as our academic writers handle your sociology assignment.
Business
We take pride in having some of the best business writers in the industry. Our business writers have a lot of experience in the field. They are reliable, and you can be assured of a high-grade paper. They are able to handle business papers of any subject, length, deadline, and difficulty!
Statistics
We boast of having some of the most experienced statistics experts in the industry. Our statistics experts have diverse skills, expertise, and knowledge to handle any kind of assignment. They have access to all kinds of software to get your assignment done.
Law
Writing a law essay may prove to be an insurmountable obstacle, especially when you need to know the peculiarities of the legislative framework. Take advantage of our top-notch law specialists and get superb grades and 100% satisfaction.
What discipline/subjects do you deal in?
We have highlighted some of the most popular subjects we handle above. Those are just a tip of the iceberg. We deal in all academic disciplines since our writers are as diverse. They have been drawn from across all disciplines, and orders are assigned to those writers believed to be the best in the field. In a nutshell, there is no task we cannot handle; all you need to do is place your order with us. As long as your instructions are clear, just trust we shall deliver irrespective of the discipline.
Are your writers competent enough to handle my paper?
Our essay writers are graduates with bachelor's, masters, Ph.D., and doctorate degrees in various subjects. The minimum requirement to be an essay writer with our essay writing service is to have a college degree. All our academic writers have a minimum of two years of academic writing. We have a stringent recruitment process to ensure that we get only the most competent essay writers in the industry. We also ensure that the writers are handsomely compensated for their value. The majority of our writers are native English speakers. As such, the fluency of language and grammar is impeccable.
What if I don't like the paper?
There is a very low likelihood that you won't like the paper.
Reasons being:
When assigning your order, we match the paper's discipline with the writer's field/specialization. Since all our writers are graduates, we match the paper's subject with the field the writer studied. For instance, if it's a nursing paper, only a nursing graduate and writer will handle it. Furthermore, all our writers have academic writing experience and top-notch research skills.
We have a quality assurance that reviews the paper before it gets to you. As such, we ensure that you get a paper that meets the required standard and will most definitely make the grade.
In the event that you don't like your paper:
The writer will revise the paper up to your pleasing. You have unlimited revisions. You simply need to highlight what specifically you don't like about the paper, and the writer will make the amendments. The paper will be revised until you are satisfied. Revisions are free of charge
We will have a different writer write the paper from scratch.
Last resort, if the above does not work, we will refund your money.
Will the professor find out I didn't write the paper myself?
Not at all. All papers are written from scratch. There is no way your tutor or instructor will realize that you did not write the paper yourself. In fact, we recommend using our assignment help services for consistent results.
What if the paper is plagiarized?
We check all papers for plagiarism before we submit them. We use powerful plagiarism checking software such as SafeAssign, LopesWrite, and Turnitin. We also upload the plagiarism report so that you can review it. We understand that plagiarism is academic suicide. We would not take the risk of submitting plagiarized work and jeopardize your academic journey. Furthermore, we do not sell or use prewritten papers, and each paper is written from scratch.
When will I get my paper?
You determine when you get the paper by setting the deadline when placing the order. All papers are delivered within the deadline. We are well aware that we operate in a time-sensitive industry. As such, we have laid out strategies to ensure that the client receives the paper on time and they never miss the deadline. We understand that papers that are submitted late have some points deducted. We do not want you to miss any points due to late submission. We work on beating deadlines by huge margins in order to ensure that you have ample time to review the paper before you submit it.
Will anyone find out that I used your services?
We have a privacy and confidentiality policy that guides our work. We NEVER share any customer information with third parties. Noone will ever know that you used our assignment help services. It's only between you and us. We are bound by our policies to protect the customer's identity and information. All your information, such as your names, phone number, email, order information, and so on, are protected. We have robust security systems that ensure that your data is protected. Hacking our systems is close to impossible, and it has never happened.
How our Assignment  Help Service Works
You fill all the paper instructions in the order form. Make sure you include all the helpful materials so that our academic writers can deliver the perfect paper. It will also help to eliminate unnecessary revisions.
2.      Pay for the order
Proceed to pay for the paper so that it can be assigned to one of our expert academic writers. The paper subject is matched with the writer's area of specialization.
3.      Track the progress
You communicate with the writer and know about the progress of the paper. The client can ask the writer for drafts of the paper. The client can upload extra material and include additional instructions from the lecturer. Receive a paper.
4.      Download the paper
The paper is sent to your email and uploaded to your personal account. You also get a plagiarism report attached to your paper.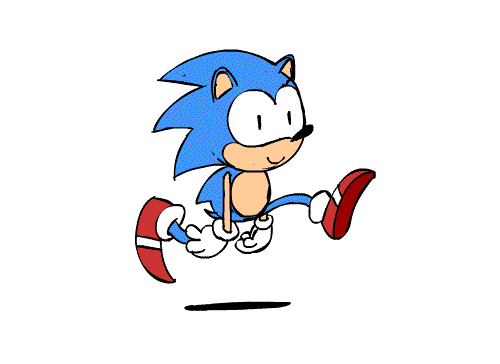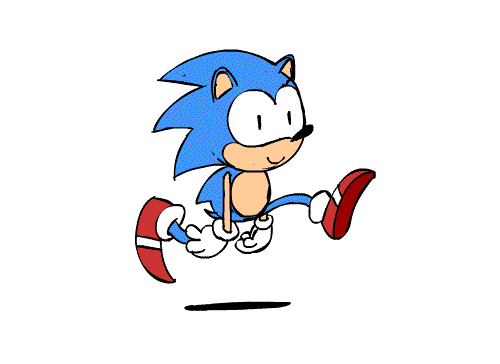 PLACE THIS ORDER OR A SIMILAR ORDER WITH US TODAY AND GET A PERFECT SCORE!!!
---