The case of Dawn vs. Vik
The key legal issues arising from the case of Dawn vs. Vik are murder, mental insanity, provocation leading to self-defence and the intention to murder.  According to the Human Transplantation (Wales) Act 2013 anaw 5, there is a possibility that Dawn has killed although she has a brain tumour. This is because she is seen walking to work, meaning that she can reasonably comprehend things. She is not said to have any other previous incidences where she has injured someone or when she hit somebody with or without cause. The evidence may be presented in a way that may put her to jail. This is because Dawn has not been seen attacking anyone without provocation. She does not just attack anyone that she sees by the roadside but has a specific target whom she attacks. This target is Vik, and it happens when she is brushed by the bicycle that Vik is riding so that she loses balance and falls to the ground.
The fact that Dawn falls to the ground may be attributed to the brain tumour. This is because the part of the brain that maintains the body balance may have been affected. The meaning of this is that the brushing that is done on her by Vik's bicycle may not have necessarily been the one that pushes her to the ground. The brushing is, therefore, an issue of contention because the force that hits Dawn cannot be compared to her losing balance and falling. The medical condition may be attributed to the falling down of Dawn.
Don't use plagiarized sources. Get Your Custom Essay on
legal issues arising from the case of Dawn vs. Vik
Just from $9/Page
More so, it could also be that Dawn was carrying out self-defence. However, the self-defence method used by her and the manner that she carries it is doubtful. This is because she walks over and finds Vik as he readies himself to tie his bike, grabs the metal and hits him more than once on the head and he dies. The case could also be treated as murder should it be established that indeed Dawn's condition of brain tumour was not a direct cause of mental disturbance that could have led to her hitting Vik.
The relevant legal rules that apply to the case of Dawn vs. Vik are that a person who is mentally disturbed or insane should be held at a mental centre and that the intention to murder must be observed before any judgment is made. However, R v Woollin [1999] 1 AC 82 ruled regarding the murder case of this nature.
The mental condition of Dawn
Dawn must undergo a mental test to determine whether she was in a stable mental condition so that it would be proven that she was not mentally disturbed. After the outcome of the results, then this legal rule should be taken in or dismissed based on a qualified medical professional's advice. It could also be ruled that Dawn had a direct intention to commit the murder that she did. If there were no therapeutic factors that were involved in contributing to the injustice, then she could be pronounced guilty and sentenced. The mention of sanity, in this case, would be shaped by her behaviour on and off work. For instance, Dawn has been interacting with other people at home before she encountered Vik who she killed. Also, she had no adverse reaction to people on her way to work because there are no other incidences mentioned of her reacting violently to people in her surroundings.
The conclusion about holding Dawn liable for Vik's death depends on some several factors. The first factor is the availability of a physician's recommendation that indeed Dawn has not been affected by the brain tumour in as far as decision making is concerned. Also, the medical examination report must indicate that the violent reaction of Dawn to the brushing but Vik was not as a result of having the brain tumour that might have affected her. However, it is clearly stated that she acts impulsively.
Nevertheless, it could also be seen that Dawn had an intention to murder, which he did. This is because she followed Vik to where she was and murdered him without any argument. She could be held responsible even though he is mentally disturbed. The fact that she acts impulsively does not justify her actions because it could be attributed to excess aggressiveness which might not have been caused by the inoperable brain tumour in her head. The although makes her act impulsively, does not necessarily mean that she murders people on the streets upon being slightly provoked. This could mean that she must be held in a mental rehabilitation centre because she is a danger to society.
Therefore, Dawn faces possible guilt for being too aggressive and being held in a mental rehabilitation centre so that she would be kept away from the community that she is an imminent danger also. The fact that she fought for her freedom means that she must bring on the issue of the brain tumour, but this has to be done as decisively as possible to avoid being thrown into a rehabilitation centre.
Dawn should be advised that this is a criminal case that could earn her a jail term which is the penalty for murder. She has committed a criminal act and deserves to be punished in accor5dance with the law. However, the fact that she has a brain tumour gives her defence a lot of weight. The weightier fact is that she is assumed to be acting impulse based on having the brain tumour. In the event, the case will on count on a few things to defend her. The first one and the major one is that of the brain tumour, which stands out as the most appealing one in the side of her defence. The second one is the fact that she was provoked by Vik, who was dangerously riding the bike. Though Vik's defence could argue out that due to her brain condition, she was not walking on the right side of the road and so; as a result, she got brushed off. However, the defence of Dawn have the highest chance of getting the charges thrown out by the fact that she had been walking to work daily, and no such incidence had ever been mentioned. Therefore, Dawn could be advised to make sure that she does not confess to killing Vic out of her sane actions. Consequently, she must admit that she regrets her actions and does not understand what led her to kill Vik.
More so, the action of provocation by Vik was terrible on his side because it aroused Dawn to act impulsively. The fact that Dawn acts impulsively is not reversible because the brain tumour, which causes it is not operative. Dawn has a criminal liability, but the fact that she has a condition could lead her to be released by the criminal court. The proceedings cannot go on without a certified physician presenting a report to the court indicating that Dawn had an incurable condition at the time she committed the crime.
The case of Rhonson vs. Matteo
The fact of Rhonson murdering Matteo has deep legal issues such as whether concussion should be blamed for the death of Matteo, and whether Rhonson could have started having sleepwalking due to the concussion. Rhonson should be advised that automatism is responsible for the behaviour that he is seen with. However, it must be linked to falling and the concussion that he had once he dropped from the bike. This is because, without a defence of the automatism claim, Rhonson would be jailed for life, which is the sentence of murder. The law will first have to examine the motive behind the two friends, Rhonson and Matteo walking to the former's home. It is not reasonable to have Rhonson take Matteo, who rescued him after falling from a bike to just murder him. The two did not previously know each other, but they only bump into each other when the unfortunate incident if falling off the bike happens to Rhonson. Rhonson is seen to have injuries on the ear, and this results in damage on his brain, which impairs his reasoning and thinking capacity. However, it is not noticed until; he sleeps. The woo are noted to walk home whereby they see each other as friends, and nothing more happens, which can raise any suspicion on the part of Rhonson wanting to murder Matteo.
The concussion that doctors attribute to the falling down and sustaining head injuries must have been what made Rhonson hit Matteo. This is because according to the explanation given, the person committing the crime did not realize that he was doing so until he hit Matteo the sixth time on the head with the hockey stick. It is also notable that Rhonson usually reacts after the sixth hit of the head of Matteo.
Rhonson would be advised to make sure that he does not contradict his statements because that could lead to him being declared guilty. If he is making a statement to the criminal investigators, he must give the same honest piece of information that is mentioned here that he did not realize that he was hosting Matteo until the sixth time. Giving contradicting statements such as attributing this to insanity while at the same time blaming it to Nan insane automatism could show that he is guilty. According to the Council Directive 85/374/EEC of 25 July 1985, he has to give the accurate factual information from the start of the investigations to the end.
The doctors have already informed the investigating officers that the suspect Rhonson suffered from a concussion and must have been affected so that ghee committed something that he did not comprehend until the end of it. Rhonson must indicate that when he was waking up from his bed and heading to the place where his friend was sleeping, he was unconscious and could not fathom what was taking place. In his statement, he must state that he did not consciously wake up because he would be questioned whether he knew he was waking up before committing the crime. Also, when Rhonson confesses to have realized that he was hitting Matteo during the sixth time, it would be known that he was not in his senses.
The elements that are needed to prove Rhonson guilty are four. The first one must be based on their relationship. It must be investigated whether Matteo and Rhonson knew each other before they met when Rhonson was falling from the bike. This is because Matteo could have done something that might have been in the mind of Rhonson, and the latter wanted to revenge. Rhonson could have gotten the perfect opportunity for revenge by hitting Matteo on his head with the hockey stick at least six times. This is because the human brain stores shreds of evidence of adverse occurrences whereby a person could still be remembering what happened years ago and always wants to revenge. Therefore, upon getting the perfect opportunity, the brain would trigger to have personal revenge. This could be the case with Rhonson and Matteo such that the mind of the former could have stored the events that may have happened previously and revenged at the right time. To show that Rhonson has a criminal liability, the prosecution must prove that he indeed was in his senses while hitting Matteo.
The second element is the previous incidences, where Rhonson has been sleepwalking or doing such things. It is not proved that Rhonson has had any record of hitting people or reacting adversely to people. Therefore. This incident is assumed to be the first one as far as the case is concerned. Doctors said that perhaps Rhonson could have been affected by the concussion that he had. However, he says that he thinks he had a shock which means that no one is certain if it happened. The only person who could have been called upon to prove that Rhonson had a concussion was Matteo and is no more. This still leaves questions lingering over whether Rhonson just wanted to murder Matteo, which cannot be ruled out in this case.
The third element is associated with the incident of Rhonson falling off his bike and being hit and then rises and says that he is well. Someone who has been injured in the head must be having a lot of pain and headaches because they have been hit in a delicate part of the body (Fawcett, and Abeyunko, 2022). Nonetheless, the case was quite different for Rhonson. He just fell unconscious for some moments and did not go to the hospital. The doctors who examined him said that perhaps the concussion could have been the thing that made him murder his friend. However, they lacked hard evidence to back their claims, and this claim cannot thus be relied on solely by the court to determine the matter. When the ruling of Khorasandjian v Bush, he could be jailed.
The fourth element is the question regarding the sanity and insanity of Rhonson. The fact that Rhonson was san by the time that he was going to bed leaves behind issues that must be unravelled. He had nothing to do with insanity and had no concussions before going to bed. He also did not drink any alcoholic substance because it is said that he does not take much. Thus, he could have been entirely sane by the time that he was waking up and going to Matteo. He could be jailed if the Human Rights Act 1998 c 42 is applied, as per the ruling of R v Nedrick [1986] 1 WLR 1025.
Also, the state of Matteo, being drunk could not validate the claim by Rhonson that he is not guilty in any way, acco0rding to the European Convention on Human Rights. Nonetheless, Rhonson still stands a chance of defending himself, according to Law Reform (Miscellaneous Provisions) Act 1934 c 41
He could be advised to say that he cannot accept any liability unless he undergoes a medical examination. The doctors who attributed the concussion to the murder could be the ones who carry out the survey and give the report. These are the same doctors who had previously examined him and offered him the statement that he could have been affected by the concussion. This is as per the case of Fairchild v Glenhaven Funeral Services Ltd.
Rohonson's also has never been in such a situation and has never committed such an offence. He is, therefore, a first-time offender and must not be pressed hard because he has never committed any murder, according to the ruling in  R v Hyam [1975] AC 55.
The occasion was due to the fell off the bike that resulted in head injuries, therefore; murdering his friend. The murder is as a result of the brain injury, and the concussions suffered, therefore. After learning that Matteo has indeed died, Rhonson should be the first surrender himself to the police because he is criminally expected to answer some questions. Running away would be the biggest mistake because it would be attributed to an intentional murder ca
References
Council Directive 85/374/EEC of 25 July 1985 on the approximation of the laws, regulations and administrative provisions of the Member States concerning liability for defective products.
European Convention on Human Rights
Fawcett, A. and Abeyunko, D. (2022) Sources and Comments on English Law, 3rd edn, Milton Keynes, Legalistic Books Ltd.
Fairchild v Glenhaven Funeral Services Ltd [2002] UKHL 22; [2003] 1 AC 32
Human Transplantation (Wales) Act 2013 anaw 5
Human Rights Act 1998 c 42
Khorasandjian v Bush [1993] QB 727.
Law Reform (Miscellaneous Provisions) Act 1934 c 41
Murphy v Brentwood District Council [1991] 1 AC 398
Parmar, J. (2023) 'Law: an overview of its place in modern society', Contemporary Legal Issues, vol. 17, no. 3, pp. 37–46.
R v Hyam [1975] AC 55.
R v Nedrick [1986] 1 WLR 1025
R v Woollin [1999] 1 AC 82.
---
Are you busy and do not have time to handle your assignment? Are you scared that your paper will not make the grade? Do you have responsibilities that may hinder you from turning in your assignment on time? Are you tired and can barely handle your assignment? Are your grades inconsistent?
Whichever your reason is, it is valid! You can get professional academic help from our service at affordable rates. We have a team of professional academic writers who can handle all your assignments.
Plagiarism free papers
Timely delivery
Any deadline
Skilled, Experienced Native English Writers
Subject-relevant academic writer
Adherence to paper instructions
Ability to tackle bulk assignments
Reasonable prices
24/7 Customer Support
Get superb grades consistently
Online Academic Help With Different Subjects
Literature
Students barely have time to read. We got you! Have your literature essay or book review written without having the hassle of reading the book. You can get your literature paper custom-written for you by our literature specialists.
Finance
Do you struggle with finance? No need to torture yourself if finance is not your cup of tea. You can order your finance paper from our academic writing service and get 100% original work from competent finance experts.
Computer science
Computer science is a tough subject. Fortunately, our computer science experts are up to the match. No need to stress and have sleepless nights. Our academic writers will tackle all your computer science assignments and deliver them on time. Let us handle all your python, java, ruby, JavaScript, php , C+ assignments!
Psychology
While psychology may be an interesting subject, you may lack sufficient time to handle your assignments. Don't despair; by using our academic writing service, you can be assured of perfect grades. Moreover, your grades will be consistent.
Engineering
Engineering is quite a demanding subject. Students face a lot of pressure and barely have enough time to do what they love to do. Our academic writing service got you covered! Our engineering specialists follow the paper instructions and ensure timely delivery of the paper.
Nursing
In the nursing course, you may have difficulties with literature reviews, annotated bibliographies, critical essays, and other assignments. Our nursing assignment writers will offer you professional nursing paper help at low prices.
Sociology
Truth be told, sociology papers can be quite exhausting. Our academic writing service relieves you of fatigue, pressure, and stress. You can relax and have peace of mind as our academic writers handle your sociology assignment.
Business
We take pride in having some of the best business writers in the industry. Our business writers have a lot of experience in the field. They are reliable, and you can be assured of a high-grade paper. They are able to handle business papers of any subject, length, deadline, and difficulty!
Statistics
We boast of having some of the most experienced statistics experts in the industry. Our statistics experts have diverse skills, expertise, and knowledge to handle any kind of assignment. They have access to all kinds of software to get your assignment done.
Law
Writing a law essay may prove to be an insurmountable obstacle, especially when you need to know the peculiarities of the legislative framework. Take advantage of our top-notch law specialists and get superb grades and 100% satisfaction.
What discipline/subjects do you deal in?
We have highlighted some of the most popular subjects we handle above. Those are just a tip of the iceberg. We deal in all academic disciplines since our writers are as diverse. They have been drawn from across all disciplines, and orders are assigned to those writers believed to be the best in the field. In a nutshell, there is no task we cannot handle; all you need to do is place your order with us. As long as your instructions are clear, just trust we shall deliver irrespective of the discipline.
Are your writers competent enough to handle my paper?
Our essay writers are graduates with bachelor's, masters, Ph.D., and doctorate degrees in various subjects. The minimum requirement to be an essay writer with our essay writing service is to have a college degree. All our academic writers have a minimum of two years of academic writing. We have a stringent recruitment process to ensure that we get only the most competent essay writers in the industry. We also ensure that the writers are handsomely compensated for their value. The majority of our writers are native English speakers. As such, the fluency of language and grammar is impeccable.
What if I don't like the paper?
There is a very low likelihood that you won't like the paper.
Reasons being:
When assigning your order, we match the paper's discipline with the writer's field/specialization. Since all our writers are graduates, we match the paper's subject with the field the writer studied. For instance, if it's a nursing paper, only a nursing graduate and writer will handle it. Furthermore, all our writers have academic writing experience and top-notch research skills.
We have a quality assurance that reviews the paper before it gets to you. As such, we ensure that you get a paper that meets the required standard and will most definitely make the grade.
In the event that you don't like your paper:
The writer will revise the paper up to your pleasing. You have unlimited revisions. You simply need to highlight what specifically you don't like about the paper, and the writer will make the amendments. The paper will be revised until you are satisfied. Revisions are free of charge
We will have a different writer write the paper from scratch.
Last resort, if the above does not work, we will refund your money.
Will the professor find out I didn't write the paper myself?
Not at all. All papers are written from scratch. There is no way your tutor or instructor will realize that you did not write the paper yourself. In fact, we recommend using our assignment help services for consistent results.
What if the paper is plagiarized?
We check all papers for plagiarism before we submit them. We use powerful plagiarism checking software such as SafeAssign, LopesWrite, and Turnitin. We also upload the plagiarism report so that you can review it. We understand that plagiarism is academic suicide. We would not take the risk of submitting plagiarized work and jeopardize your academic journey. Furthermore, we do not sell or use prewritten papers, and each paper is written from scratch.
When will I get my paper?
You determine when you get the paper by setting the deadline when placing the order. All papers are delivered within the deadline. We are well aware that we operate in a time-sensitive industry. As such, we have laid out strategies to ensure that the client receives the paper on time and they never miss the deadline. We understand that papers that are submitted late have some points deducted. We do not want you to miss any points due to late submission. We work on beating deadlines by huge margins in order to ensure that you have ample time to review the paper before you submit it.
Will anyone find out that I used your services?
We have a privacy and confidentiality policy that guides our work. We NEVER share any customer information with third parties. Noone will ever know that you used our assignment help services. It's only between you and us. We are bound by our policies to protect the customer's identity and information. All your information, such as your names, phone number, email, order information, and so on, are protected. We have robust security systems that ensure that your data is protected. Hacking our systems is close to impossible, and it has never happened.
How our Assignment  Help Service Works
You fill all the paper instructions in the order form. Make sure you include all the helpful materials so that our academic writers can deliver the perfect paper. It will also help to eliminate unnecessary revisions.
2.      Pay for the order
Proceed to pay for the paper so that it can be assigned to one of our expert academic writers. The paper subject is matched with the writer's area of specialization.
3.      Track the progress
You communicate with the writer and know about the progress of the paper. The client can ask the writer for drafts of the paper. The client can upload extra material and include additional instructions from the lecturer. Receive a paper.
4.      Download the paper
The paper is sent to your email and uploaded to your personal account. You also get a plagiarism report attached to your paper.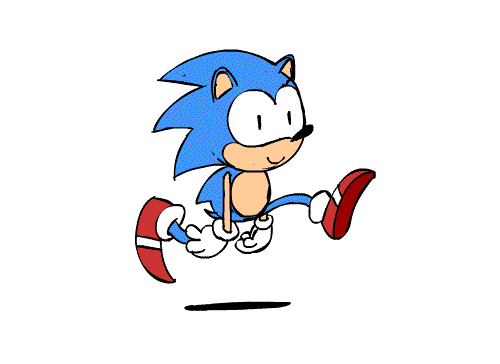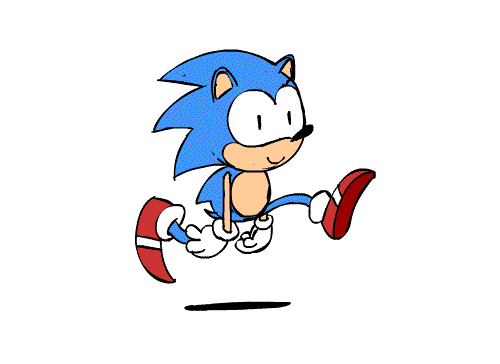 PLACE THIS ORDER OR A SIMILAR ORDER WITH US TODAY AND GET A PERFECT SCORE!!!
---