Alexander Volta and the First Battery
Some evidence suggests the use of primitive batteries in Iraq and Egypt as far back as 200 BC for electroplating and precious metal gilding (Rubin, 2011). Extant records suggest that magnetism and electricity first stirred curiosity in 600 BC, one of them the Greek philosopher Thales of Miletus (HBCI, 2010). He observed that when amber was rubbed, it would attract light objects. He already knew that lodestone could attract iron. The terms "electricity" and "magnetism" were, in fact, drawn from the Greek word, which means "amber," and "magnet" from Magnesia, a place where lodestone could be found. He associated the concepts of these two at that time. He and other scientists believed that magnets were "living rocks" with souls (Rubin, HBCI).
Don't use plagiarized sources. Get Your Custom Essay on
Alexander Volta and the First Battery 7 pages
Just from $9/Page
Franklin's miraculous invention, the condenser, which he called "battery" was the evolutionary link between the brief sparks he observed emanating from the Leyden jar and the voltaic cell (HBCI, 2010). He assumed on the existence of a basic charge. This assumption developed directly into the concept of electrons moving through conductors. He organized and unified his gathered disorderly existing knowledge to form a base for ensuing advances. Other scientists contributed but did not build on what he had worked on. In 1749, he suggested the sameness between lightning and electricity and reported this concept a year later to Peter Collinson of the Royal Society. It was three years later in 1752 that Franklin conducted his legendary kite experiment and eventually connected with Volta's major and lasting contribution to science. The discovery of electricity entranced people of the 18th century through his kite experiment marvel, which drew electricity from lightning in 1752 (Corrosion Doctors, 2011). Leyden jars were invented in 1746 and used to store, charge and produce electricity. Doctors soon took advantage and used electric shocks to treat illnesses. But there rose a need for continuous electrical current, which became available only with the invention of the first electric pile by Alessandro Volta in his time. It became the forerunner of the modern battery (Corrosion Doctors).
Life Background
Alessandro Giuseppe Antonio Anastasioo Volta was born on February 18, 1745 in the own of Como in Lombardy, Italy (CIRL, 2011; Rubin, 2011; Scratch, 2011; Corrosion Doctors, 2011). Although part of the aristocracy, his family was not considered wealthy. His father died when Volta was only 7, leaving him and his education in the care of church-going relatives. They logically aimed at an ecclesiastical career for him. Yet he took a different path and passion towards science. From his teen years, he communicated his scientific ideas to French physicist Jean-Antoine Nollet and known Italian men of science. His interest was clearly electricity. His first published treatise was entitled, "De vi attractive ignis electrici," in 1769. Another work was published two years later on a new type of electrostatic generator he created. His early works gained him recognition and an academic teaching appointment at the Liceo of Como in 1774. The following year, he intimated the description of another invention, the perpetual electrophorus, to Joseph Priestley. The principle of electrostatic induction was already known then. Volta's electrophorus drew from the principle and was the first practical instrument for translating mechanical work into electrostatic charge without need for constant rubbing. The invention was quickly accepted and used by laboratories in Europe and brought renown to Volta (CIRL, Rubin, Scratch, & Corrosion Doctors).
Volta was also interested in and studied gases (CIRL, 2011). His interest was fired during a visit to Lake Maggiore in 1776 by water bubble when he stirred mud beneath. He collected some of the gas formed by the bubbles for study in his laboratory. That gas became known as methane, the main component of marsh gas. Volta found that this gas was highly flammable. It led to another novel apparatus, the pistol, a predecessor of the internal combustion engine. He found that it could produce a kind of safe explosion in a closed setting. He used the pistol to measure the force of gaseous explosions and amount of oxygen in combustible air samples. It developed into an eudiometer (CIRL).
He was offered and accepted to teach natural philosophy at the University of Pavia in 1779 (CIRL, 2011; Rubin, 2011; Scratch, 2011; Corrosion Doctors, 2011). At the University of Bologna at about the same time, another renowned Italian scientist, Luigi Galvani, was also experimenting on electricity. Galvani worked on dissected frogs. He noticed that the dismembered legs of the frogs were quickened by certain stimuli. These stimuli were an electrical storm and the touch of a steel scalpel against something hanging from a brass hook. He assumed that electricity is naturally present in the tissues of frogs and other animals. He published these observations on animal electricity in 1791. Some critics accepted his observations and others rejected. Volta was among his most open opponents and he conducted experiments to look for another explanation to Galvani's discovery (CIRL, Rubin, Scratch, Corrosion Doctors).
At first, he accepted Galvani's theory concerning animal electricity as demonstrated by the involuntary movements of Galvani's frogs (Scratch, 2011). But repeat test results showed something else. Volta discovered that something else brought about the contractions of the legs of the frogs. It was not something emanating from the body of the frogs but from some external electricity. This external electricity was produced by two different metals in an arc when in contact with the damp frogs. He saw the frogs functioning merely as a simple and sensitive electroscope. In addition to repeating Galvani's experiments, Volta noticed some other effects involving dissimilar metals when they come into contact with moist substances. He found that if two different metals touched the tongue and were brought into contact, a bitter taste resulted. And when two metals touched the eye, contact between them created the sensation of light. After all these experiments, Volta was soon convinced that the metals not only served as conductors but also generated electricity when they were brought into contact (Scratch).
The 1800 Scenario
The year was a time of social, political and scientific developments (HBCI, 2010). Experiments in electrical science were few and short until the arrival of Galvani and Volta into the scene. As it was in many scientific investigations, the electrical machine invented by Galvani was a mere accident. Galvani proposed something, which angered his critics. Both sides engaged in heated debate, each condemning the other of heresy. By the time Volta's argument prevailed but Galvani could not benefit from it because he died in 1798. It was in that year that electricity was to peak on new grounds. Volta invented his pile, which was to evolve into one of the major scientific discoveries and to earn him much popularity and distinction (HIBC).
Although his invention brought him much honor and fame, Volta preferred to live a quiet life (CIRL, 2011; Rubin, 2011; Scratch, 2011; Corrosion Doctors, 2011). He soon gave up most of his researches and teaching to live his last years in a country house. He died on March 5, 1827 at age 82. His portrait has appeared in currency and stamps and his contribution to science is made immortal by the assigning of his name, volt, as the unit of electrical current (CIRL, Rubin, Scratch, Corrosion Doctors).
His Battery Process
Volta's greatest scientific contribution is the voltaic pile, which accidentally grew out of his attempt to disprove Galvani's finding on animal electricity (Corrosion Doctors, 2011; CIRL, 2011; Rubin 2011; Scratch, 2011). Volta argued hat the frogs' muscles were only reacting to the electricity rather than producing it. Their dispute became a centerpiece at the Italian scientific community and divided it. He disputed that, instead of the frogs' body parts, the metals Galvani used were generating electricity. He tested various metals by placing them on his tongue. He found that his saliva, like the frogs' tissues, conducted electricity. To prove his point, Volta assembled alternating zinc and silver discs, separated by brine-soaked cloth. From as many as 30 disks, similar to the electric organ of the torpedo fish, he built a pile. When he connected a wire to both ends of the pile, a steady current came out. He also discovered that different types of metal changed the amount of current the metal produced. One way was adding disks to the pile (Corrosion Doctors, CIRL, Scratch, Rubin).
Volta first reported about his electric pile in a letter to Joseph Banks, then president of the Royal Society of London on March 20, 1800 (Corrosion Doctors, 2011; CIRL, 2011; Scratch, 2011; Rubin, 2011). Traveling to Paris, he demonstrated his invention, which he called an artificial electric organ, to prove that animal tissue was not needed to produce electric current. Volta's battery was an overwhelming success. It placed Volta at the very center of the scientific community by defeating Galvani's argument. Furthermore, Volta's battery was immediately recognized as a useful device. In 1800, William Nicholson and Anthony Calisle used it to decompose water into hydrogen and oxygen. Sir Humpry Davy conducted the same study. It was used by Michael Faraday in the 1800s in his experiments on electromagnetism. Other inventors improved on the battery's original design and these improvements produced telegraphs and doorbells. Napoleon Bonaparte was so impressed with the invention that he recommended honors for Volta, including making him a count in 1810 (CIRL, Rubin, Scratch, Corrosion Doctors).
From this first and crude battery evolved electrochemistry, electromagnetism, and modern applications of electricity (CIRL, 2011; Rubin, 2011; Scratch, 2011; Corrosion Doctors, 2011). Even the defeated principles of Galvani on animal electricity served as the initiative to the development of electrophysiology and modern biology. From Volta's name came the unit of electromotive force, called volt, while from Galvani's name was coined the galvanometer, the instrument for detecting and measuring small electric currents (CIRL, Rubin, Scratch, Corrosion Doctors).
Significance and Influence during the Industrial Revolution
It is when power is cut off that ancient means of illumination, such as candles, gas and oil lamps, get more appreciated (Lewis, 2005). These crude means were the main sources of lighting up to the late Victorian era. It took more than a century before he light bulb was invented in 1879 because of an intervening invention, which made up for the shortage or lack of illumination. This invention by Count Volta, developed in 1800, which was central to the understanding and control of that then-strange battery fluid. A milestone in human experience and for the first time, two dissimilar metals together can produce electricity in a conducting and corrosive liquid. Connecting a rod of copper and iron in an external circuit will produce electricity. When connected in a pile, large voltages can be produced. Sir Humprey Davy discovered in 1802 that placing two carbon electrodes a short distance apart would make a continuous spark jump across the gap and produce light. But this requires a high voltage to push the rods steadily into the arc as the carbon is progressively used. Davy applied the pile of batteries to decompose molten compounds and, in the process, discovered new elements including calcium and magnesium. He constructed the first electric light, using Volta's pile, in 1820 (Scratch, 2011). His attention was, however, focused on methane gas explosions, which killed many miners in his time (Lewis).
It is now known how a batter functions. It converts chemical energy in its active material directly into electrical energy through an electrochemical oxidation-reduction reaction (Waara, 2011). Electrons move from one material to another through an internal circuit. This process was revealed by the basic principles of primary and secondary batteries from the work of Alessandro Volta. Today, the lead batter is an integral part of every car with various other applications. Volta's invention and very valuable contribution is more than 2 centuries old. Yet it has remained unbeatable as an available power source. Approximately 75% of the world's lead production and $30 billion accrue to these batteries (Waara).
In review, the first 40 years from the monumental 1800s when Volta invented the first batter also became the turning point in the development of practical engineering (HBCI, 2010). Dynamos and electric motors are following the trend historically set by Volta's creation. Many more are forthcoming (HBCI). #
BIBLIOGRAPHY
CIRL. Alexander Volta Center for Integrating Research & Learning: National High
Magnetic Field Laboratory, 2011. Retrieved on February 21, 2011 from http://www.magnet.fsu.edu/education/tutorials/prioneers/volta.html
Corrosion Doctors. Alexander Volta. Corrosion Doctors.com, 2011. Retrieved on February 21, 2011 from http://www.corrosion.doctors.org/Biographies/VoltaBio.htm
HBCI. Nature Obeys Rules, Too. Hiawatha Broadband Communications, Inc.: Hayden
Publishing Company, Inc., 2010. Retrieved on February 23, 2011 from http://www.hbci.com/~wenonh/history/edpart1.htm
Lewis, Peter. Lighting the Industrial Revolution. BBC: Business Enquiries, 2005.
Retrieved on February 22, 2011 from http://www.open2.net/historyandhearts/discover_science/lighting_p.html
Rubin, Julian. The Invention of the Votaic Pile. Retrieved on February 21, 2011 from http://www.juliantrubin.com/bigten/voltapile.html
Scratch, Lydia S. Volta, Alessandro. Chemistry Explained: Advameg, Inc., 2011.
Retrieved on February 21, 2011 from http://www.chemistryexplained.com/Va-Z/Volta-Alessandro.html
Tretkoff, Ernie. Volta Describes the Electric Battery. APA News: American Physical
Society, 2006 from http://www.aps.org/publications/apsnews/200603/history.cfm
Waara, Anneli. Cars Start due to Relativity Insciences Organization, 2011. Retrieved on February 23, 2011 from http://insciences.org/article.pho?article_id=9825
---
Are you busy and do not have time to handle your assignment? Are you scared that your paper will not make the grade? Do you have responsibilities that may hinder you from turning in your assignment on time? Are you tired and can barely handle your assignment? Are your grades inconsistent?
Whichever your reason is, it is valid! You can get professional academic help from our service at affordable rates. We have a team of professional academic writers who can handle all your assignments.
Plagiarism free papers
Timely delivery
Any deadline
Skilled, Experienced Native English Writers
Subject-relevant academic writer
Adherence to paper instructions
Ability to tackle bulk assignments
Reasonable prices
24/7 Customer Support
Get superb grades consistently
Online Academic Help With Different Subjects
Literature
Students barely have time to read. We got you! Have your literature essay or book review written without having the hassle of reading the book. You can get your literature paper custom-written for you by our literature specialists.
Finance
Do you struggle with finance? No need to torture yourself if finance is not your cup of tea. You can order your finance paper from our academic writing service and get 100% original work from competent finance experts.
Computer science
Computer science is a tough subject. Fortunately, our computer science experts are up to the match. No need to stress and have sleepless nights. Our academic writers will tackle all your computer science assignments and deliver them on time. Let us handle all your python, java, ruby, JavaScript, php , C+ assignments!
Psychology
While psychology may be an interesting subject, you may lack sufficient time to handle your assignments. Don't despair; by using our academic writing service, you can be assured of perfect grades. Moreover, your grades will be consistent.
Engineering
Engineering is quite a demanding subject. Students face a lot of pressure and barely have enough time to do what they love to do. Our academic writing service got you covered! Our engineering specialists follow the paper instructions and ensure timely delivery of the paper.
Nursing
In the nursing course, you may have difficulties with literature reviews, annotated bibliographies, critical essays, and other assignments. Our nursing assignment writers will offer you professional nursing paper help at low prices.
Sociology
Truth be told, sociology papers can be quite exhausting. Our academic writing service relieves you of fatigue, pressure, and stress. You can relax and have peace of mind as our academic writers handle your sociology assignment.
Business
We take pride in having some of the best business writers in the industry. Our business writers have a lot of experience in the field. They are reliable, and you can be assured of a high-grade paper. They are able to handle business papers of any subject, length, deadline, and difficulty!
Statistics
We boast of having some of the most experienced statistics experts in the industry. Our statistics experts have diverse skills, expertise, and knowledge to handle any kind of assignment. They have access to all kinds of software to get your assignment done.
Law
Writing a law essay may prove to be an insurmountable obstacle, especially when you need to know the peculiarities of the legislative framework. Take advantage of our top-notch law specialists and get superb grades and 100% satisfaction.
What discipline/subjects do you deal in?
We have highlighted some of the most popular subjects we handle above. Those are just a tip of the iceberg. We deal in all academic disciplines since our writers are as diverse. They have been drawn from across all disciplines, and orders are assigned to those writers believed to be the best in the field. In a nutshell, there is no task we cannot handle; all you need to do is place your order with us. As long as your instructions are clear, just trust we shall deliver irrespective of the discipline.
Are your writers competent enough to handle my paper?
Our essay writers are graduates with bachelor's, masters, Ph.D., and doctorate degrees in various subjects. The minimum requirement to be an essay writer with our essay writing service is to have a college degree. All our academic writers have a minimum of two years of academic writing. We have a stringent recruitment process to ensure that we get only the most competent essay writers in the industry. We also ensure that the writers are handsomely compensated for their value. The majority of our writers are native English speakers. As such, the fluency of language and grammar is impeccable.
What if I don't like the paper?
There is a very low likelihood that you won't like the paper.
Reasons being:
When assigning your order, we match the paper's discipline with the writer's field/specialization. Since all our writers are graduates, we match the paper's subject with the field the writer studied. For instance, if it's a nursing paper, only a nursing graduate and writer will handle it. Furthermore, all our writers have academic writing experience and top-notch research skills.
We have a quality assurance that reviews the paper before it gets to you. As such, we ensure that you get a paper that meets the required standard and will most definitely make the grade.
In the event that you don't like your paper:
The writer will revise the paper up to your pleasing. You have unlimited revisions. You simply need to highlight what specifically you don't like about the paper, and the writer will make the amendments. The paper will be revised until you are satisfied. Revisions are free of charge
We will have a different writer write the paper from scratch.
Last resort, if the above does not work, we will refund your money.
Will the professor find out I didn't write the paper myself?
Not at all. All papers are written from scratch. There is no way your tutor or instructor will realize that you did not write the paper yourself. In fact, we recommend using our assignment help services for consistent results.
What if the paper is plagiarized?
We check all papers for plagiarism before we submit them. We use powerful plagiarism checking software such as SafeAssign, LopesWrite, and Turnitin. We also upload the plagiarism report so that you can review it. We understand that plagiarism is academic suicide. We would not take the risk of submitting plagiarized work and jeopardize your academic journey. Furthermore, we do not sell or use prewritten papers, and each paper is written from scratch.
When will I get my paper?
You determine when you get the paper by setting the deadline when placing the order. All papers are delivered within the deadline. We are well aware that we operate in a time-sensitive industry. As such, we have laid out strategies to ensure that the client receives the paper on time and they never miss the deadline. We understand that papers that are submitted late have some points deducted. We do not want you to miss any points due to late submission. We work on beating deadlines by huge margins in order to ensure that you have ample time to review the paper before you submit it.
Will anyone find out that I used your services?
We have a privacy and confidentiality policy that guides our work. We NEVER share any customer information with third parties. Noone will ever know that you used our assignment help services. It's only between you and us. We are bound by our policies to protect the customer's identity and information. All your information, such as your names, phone number, email, order information, and so on, are protected. We have robust security systems that ensure that your data is protected. Hacking our systems is close to impossible, and it has never happened.
How our Assignment  Help Service Works
You fill all the paper instructions in the order form. Make sure you include all the helpful materials so that our academic writers can deliver the perfect paper. It will also help to eliminate unnecessary revisions.
2.      Pay for the order
Proceed to pay for the paper so that it can be assigned to one of our expert academic writers. The paper subject is matched with the writer's area of specialization.
3.      Track the progress
You communicate with the writer and know about the progress of the paper. The client can ask the writer for drafts of the paper. The client can upload extra material and include additional instructions from the lecturer. Receive a paper.
4.      Download the paper
The paper is sent to your email and uploaded to your personal account. You also get a plagiarism report attached to your paper.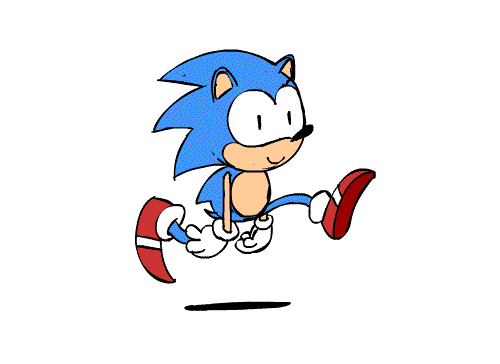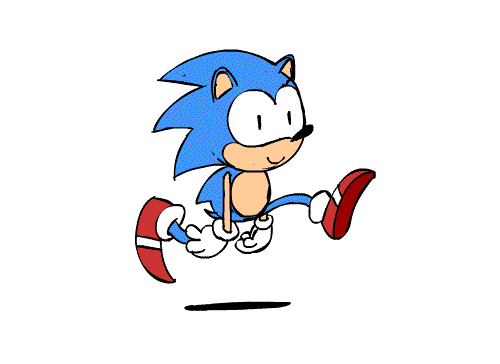 PLACE THIS ORDER OR A SIMILAR ORDER WITH US TODAY AND GET A PERFECT SCORE!!!
---